Atrial Fibrillation Risk Increased in People With Asthma
The link between A-fib and asthma might be the result of increased inflammation or changes in autonomic nervous system function.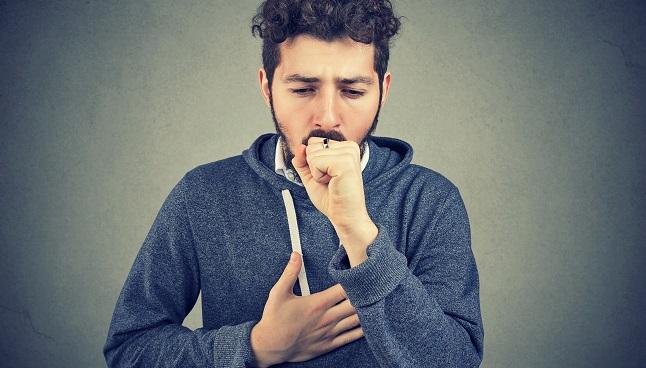 Individuals with asthma, particularly asthma that is not well controlled, are at a significantly increased risk of developing atrial fibrillation later in life, according to results of a new study.
In an analysis of participants enrolled in the Nord-Trøndelag Health Study (HUNT) who were free from atrial fibrillation at baseline, those with physician-diagnosed asthma had a relative 38% increased risk of developing the arrhythmia over a mean follow-up period of 15 years compared with those without asthma. There also appeared to be a dose-response relationship, say investigators, where individuals with uncontrolled asthma had a relative 74% increased risk of atrial fibrillation during long-term follow-up.
To TCTMD, lead investigator Aivaras Cepelis, MSci (Norwegian University of Science and Technology, Trondheim, Norway), said there is just one previous study showing an association between asthma and atrial fibrillation, but that none have investigated how asthma severity could influence the relationship. "This study is the first study looking at the degree of asthma control and atrial fibrillation," he said. 
Asthma is a chronic inflammatory airway disease, with several studies to date showing high levels of systemic inflammation biomarkers, such as C-reactive protein (CRP), in adults with uncontrolled asthma, added Cepelis. These inflammatory biomarkers have also been documented in individuals with atrial fibrillation. Moreover, several published reports have linked asthma with increased risks of coronary heart disease, stroke, and heart failure.
Short-acting and long-acting β2-agonists for the treatment of asthma have also been shown to increase heart rate and increase the risk of arrhythmias, he said.
Inflammation and Autonomic Nervous System Dysfunction
Published online July 11, 2018, ahead of print in JAMA Cardiology, the new study is an observational analysis of participants enrolled in HUNT, the largest Norwegian population health study. In the present report, the researchers included 54,567 adults who were free from atrial fibrillation at baseline. During follow-up, a diagnosis of atrial fibrillation was confirmed by linking the HUNT data with hospital records from the two hospitals in Nord-Trøndelag County.
Of the participants, 10.9% reported ever having asthma, 7.2% reported a diagnosis of asthma, and 4.6% reported having active asthma. Individuals with asthma had a higher body mass index, had less education, were more likely to have diabetes at baseline, and were more likely to be current or former smokers.
Compared with people without asthma, those who had the condition at any point in their lives had a relative 27% increased risk of atrial fibrillation after about 15 years of follow-up. For those with active asthma (who used asthma medication in the past 12 months), the risk of atrial fibrillation was a relative 76% higher than in those without asthma. There was no association between controlled asthma and atrial fibrillation, whereas patients with partly controlled or uncontrolled asthma had relative risks of A-fib that were 40% and 74% higher, respectively, versus those without asthma at baseline. Uncontrolled asthma was defined as daytime symptoms, night awakenings, the need for reliever medication, and limitation of activities.
Cepelis said dysfunction of the autonomic nervous system might also be another potential mechanism—in addition to systemic inflammation—linking asthma and atrial fibrillation. Although the present study was not designed to address underlying mechanisms, the researchers note that dysfunction of the autonomic nervous system may be involved in the airway hyperresponsiveness of patients with asthma and might also lead to changes in atrial electrophysiology and cause the arrhythmia.
"There's quite a few potential mechanisms, but we're not sure what's causing the association we found," said Cepelis. He said it's likely a complex interplay between asthma symptoms—even symptoms affecting sleep quality and daytime activities—as well as medication use and physical changes that increase the risk of atrial fibrillation. "It doesn't have to be just one single thing," he said.
'Wear and Tear' on the Heart
Wilber Su, MD (Banner Heart Institute, Phoenix, AZ), who was not involved in the study, said they often observe the coexistence of asthma and atrial fibrillation in their patients.
"Atrial fibrillation can be thought of as a 'wear and tear' process, and increased pressure from lung disease, such as asthma, and the use of heart-stimulating medication, such as commonly used albuterol, can serve as stimulants to trigger the initiation of atrial fibrillation," he told TCTMD in an email. "The association of adrenaline tone during an asthma attack can also be associated with heart arrhythmias."
Both asthma and atrial fibrillation are highly prevalent in the population, he noted, with asthma typically affecting a younger population and atrial fibrillation more likely to be diagnosed in an older patient. The present study, he said, highlights the importance of controlling asthma well, so as to not further exacerbate possible heart conditions.
Additionally, Jonathan Piccini, MD (Duke University Medical Center, Durham, NC), said there is a generally recognized association between pulmonary disease and atrial fibrillation, as well as a recognized association between inflammatory disorders, such as rheumatoid arthritis, lupus, and others, and atrial fibrillation. "While I am not a pulmonologist, asthma is considered by some to be, at least in part, an inflammatory disorder," said Piccini.  "Thus, the association between asthma and atrial fibrillation is not entirely surprising."
Like others, Piccini said bronchodilators used for the treatment of asthma are considered triggers for arrhythmias and this may also help explain some of the association.
As for the clinical implications, Piccini told TCTMD the identified link might be informative if asthma was to be considered a risk factor for atrial fibrillation. "For example, if a patient with asthma and hypertension reported palpitations, you would need to keep in mind that they had two risk factors for atrial fibrillation," he said. "Accordingly, your suspicion would be higher than for someone with only one or no risk factors."
Cepelis said further studies, particularly mechanistic studies, are needed to confirm the results and identify potential causal pathways. "At this point, physicians should be aware there might be a link, but more research is still needed in this area," he said.

Michael O'Riordan is the Associate Managing Editor for TCTMD and a Senior Journalist. He completed his undergraduate degrees at Queen's…
Read Full Bio
Disclosures
Cepelis reports no relevant conflicts of interest.