August 2023 News Roundup
This month: warning signs before sudden cardiac arrest, a novel HF predictor, AF ablation tied to lower dementia risk, and more.
Every month, Section Editor L.A. McKeown curates a roundup of recent news tidbits from journals and medical meetings around the globe.
In a survey of more than 1,000 people across different age groups, 64% said they would trust a diagnosis made by artificial intelligence (AI) over that of a human doctor. Specifically, the respondents were most comfortable with AI being used in medical imaging. Among all ages, younger people were most supportive of AI in healthcare.
Much more research is needed to fully understand the intersection between sex, gender, and health outcomes for women with CVD. A review article in CJC Open notes that "in order to shape interventions and initiatives to target the reduction of CVD in women, it is imperative to identify those women who are most susceptible, including women who are most likely to be affected by social, cultural, and economic factors that indirectly affect risk."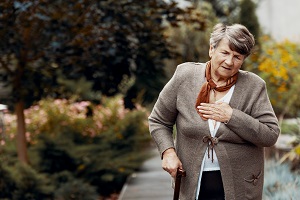 About half of those who experienced a sudden cardiac arrest had a warning symptom in the 24 hours before their heart function was affected, according to data from two community-based studies of over 800 individuals. Reporting in Lancet Digital Health, the investigators say dyspnea was a common early symptom in about 40% and chest pain in 33%. But whereas men often had multiple warning signs, only dyspnea was associated with sudden cardiac arrest in women.
In patients undergoing coronary atherectomy at the time of PCI, outcomes are similar regardless of whether hospitals do or don't have on-site surgical backup, according to data from the British Cardiovascular Intervention Society (BCIS) registry, published the American Journal of Cardiology. Rates of in-hospital death, MACCE, coronary perforation, and emergency CABG did not differ based on backup.
Circulating growth differentiation factor (GDF)-15 is a strong predictor of heart failure (HF) hospitalization or all-cause mortality in patients who are either at risk for HF or have a HF diagnosis but have not yet been hospitalized for the condition. In the study published in the BMJ, researchers say while external validation of their study is needed, GDF-15 may eventually be an important part of early-stage identification of at-risk patients.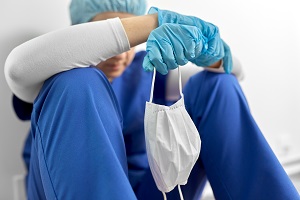 More than 900 occupational safety and health, medicine, epidemiology, and public health experts are asking the Centers for Disease Control and Prevention (CDC) to reconsider proposed guidelines that they say will weaken infection safety precautions for US healthcare workers. As Forbes reports, an early draft from the CDC's Health Infection Control Advisory Committee does "not adequately provide for the proper control measures—isolation, ventilation, and NIOSH-approved respirators—to protect against transmission of infectious aerosols."
A study of over 40,000 patients published in the Journal of the American Geriatrics Society adds more evidence that catheter ablation of atrial fibrillation (AF) lowers the risk of incident dementia. Compared with those who did not undergo ablation, the patients who did had a 48% lower risk of dementia as well as a lower risk of death.
Evidence of the impact of shared decision-making on CV outcomes and as a driver of health equity are limited, but a new statement from the American Heart Association reviews what is known. Additionally, the statement, published in Circulation, notes that such decision-making is unique in that it "seeks to focus more on health than illness and to have an impact across the life course, addressing both prevention and treatment."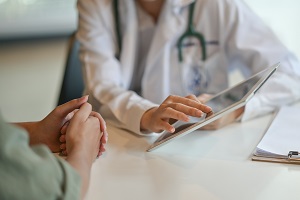 Heart team discussions led to the decision to perform transcatheter mitral valve repair for an anterior leaflet tear that resulted in severe mitral stenosis in a complex patient. In JACC: Case Reports, the team outlines how they came to the decision for the patient, who was considered at extreme risk for surgery due to multiple comorbidities. Despite a good outcome, they say this type of procedure should be considered stabilizing ahead of definitive surgery in similar situations.
Data from the National Health and Nutrition Examination Survey (NHANES) support the theory that higher vitamin D levels may be cardioprotective in older and middle-age adults. Each 10-nmol/L increase in serum 25-hydroxyvitamin D was associated with a 0.172% reduction in the estimated 10-year risk of atherosclerotic cardiovascular disease (P < 0.001), according to the study published in the Journal of Cardiovascular Nursing.