Big Drops in LDL Cholesterol With Inclisiran, but US Clinicians Still Await Drug's Approval
Inclisiran reduced LDL levels by more than 50%, and physicians hope the drug is not only approved but also not priced too high.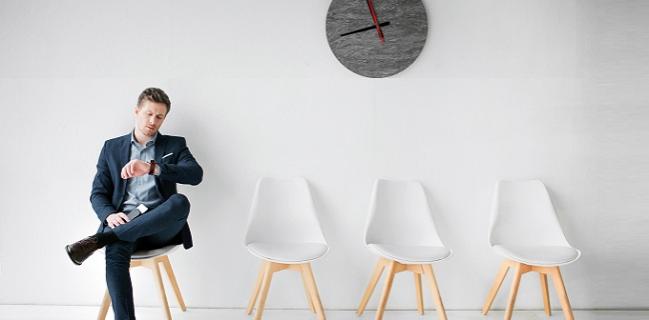 A pooled analysis of clinical trials testing inclisiran (Novartis) that confirms the agent's potent effects on LDL cholesterol has now been published. Yet the small interfering RNA (siRNA) molecule, which has since been approved in Europe, remains in limbo in the United States.
The analysis, combining patients from three ORION trials, was first presented at the virtual 2020 American College of Cardiology Scientific Session and was published this week in the Journal of the American College of Cardiology. However, the ultimate green light from the US Food and Drug Administration, which had been hoped for last year, has not yet been given. Last December, the FDA declined to approve inclisiran after identifying problems with a European manufacturing site, a decision that came within weeks of European regulators clearing the siRNA molecule for lowering LDL-cholesterol levels in patients with hypercholesterolemia or mixed dyslipidemia.
"I know nothing about the [FDA] decision except what I've read in the news," said R. Scott Wright, MD (Mayo Clinic, Rochester, MN), who led the ORION analysis now published in JACC. "Novartis has not notified us or shared any information with us. We do see, based on the information released publicly, that it has to do with a plant inspection in Italy and they will address the FDA concerns in the second or third quarter. I would say that I'm disappointed the drug couldn't be approved late last year and that it's taken a while for the sponsor to address the concerns. Most of us would like to have access to the drug, like our European colleagues have access, because we believe it's effective and safe."
A Novartis spokesperson said the company is currently working with the FDA and the third-party manufacturer to address the unresolved facility conditions, which are primarily linked to documentation and controls outlined in the complete response letter. They are expecting to resubmit a complete response to the FDA in second or third quarter 2021, although that timeline hinges on a couple of factors, including "third-party manufacturer readiness" and whether or not the agency decides to inspect the facility (and if they can do so because of COVID-19).
"The FDA has not raised any concerns related to the efficacy or safety of inclisiran," said the Novartis spokesperson. 
Cost Limited PCSK9 Inhibitors . . . What About Inclisiran?
Initially developed by The Medicines Company, which was then purchased by Novartis for $9.7 billion largely to acquire inclisiran, the siRNA inhibits the production of PCSK9, a protease that binds to the LDL receptor and targets the lipid for degradation. By blocking PCSK9 protein production, inclisiran works to facilitate hepatic clearance. The major advantage the biologic has over alirocumab (Praluent; Sanofi/Regeneron) and evolocumab (Repatha; Amgen), monoclonal antibodies that also inhibit PCSK9, is that inclisiran is given twice per year as a subcutaneous injection. Alirocumab and evolocumab are both approved as once- or twice-monthly injections depending on the dose.
To TCTMD, Wright noted that among 3,660 high-risk patients in ORION-9, -10, and -11 treated with maximally tolerated statin therapy, 68% of those who received the drug lowered LDL-cholesterol levels to less than 70 mg/dL compared with just 12.4% of statin-treated patients. If the target is less than 50 mg/dL, adding inclisiran was successful in getting 52% of patients to goal compared with just 2.2% of those treated with statin alone. Overall, 80.2% of those treated in the pooled ORION analysis achieved LDL cholesterol less than 100 mg/dL and 61.5% achieved a more than 50% reduction in LDL-cholesterol levels from baseline. 
"My patients who are post-MI, I typically try to take their LDL-cholesterol levels to 50 to 55 [mg/dL]," said Wright. "Inclisiran will be an important treatment in that subgroup. For people who have been revascularized or who have type 2 diabetes and need to have their LDL lowered, if I'm adding inclisiran to a statin, two out of three times I'm going to get their LDL to below 70 mg/dL with only two injections per year. That is very reassuring."
In an editorial accompanying the new ORION analysis, Vijay Nambi, MD, PhD (Michael DeBakey VA Medical Center/Baylor College of Medicine, Houston, TX), and Ali Agha, MD (Baylor College of Medicine), point out that while alirocumab and evolocumab have been proven safe and effective, the cost of treatment, as well as the need for biweekly or monthly injections, have contributed to their lackluster uptake in clinical practice. Both drugs were initially priced at $15,000 per year, and although the price has come down significantly, there is a perception that the drugs are not cost-effective or worth the hassle given earlier issues with the need for preauthorization.  
As for what inclisiran will be priced at, nobody knows, including the ORION investigators. To TCTMD, Wright did express a hope that, should the drug be approved later this year, it will be priced appropriately so that clinicians and patients can access the new agent.
Nambi and Agha stress the need for pharmacovigilance and long-term safety follow-up with inclisiran, because some of the side effects might not have yet had time to manifest. In this meta-analysis of the three ORION studies, follow-up was relatively short at 18 months. They note, as the researchers do, an increase in the incidence of bronchitis with treatment.
"We did a lot of assessments of that, trying to tease out whether there really was a higher rate of bronchitis," said Wright. In doing so, they observed no difference in the risk of upper respiratory tract infections or white blood cell count between the inclisiran- and placebo-treated patients. So far, they are unable to explain the higher incidence of bronchitis (4.3% vs 2.7%; RR 1.55; 95% CI 1.09-2.20) in the studies. 
Inclisiran Like a Flu Shot for ASCVD Prevention 
Should the FDA eventually approve inclisiran for the US market, and with the current availability of monoclonal antibodies, Nambi and Agha speculate that the threshold for treating LDL cholesterol pharmacologically may change. "We already have data that individuals with familial hypercholesterolemia treated from younger ages have long-term reductions in atherosclerosis and ASCVD," they write. "However, the question that will continue to evolve is at what age and what LDL-cholesterol levels do achievement of very low LDL cholesterol using pharmacological interventions have a favorable risk-benefit ratio and acceptable cost-effectiveness."
They even point out there are data showing inclisiran has favorable LDL-cholesterol-lowering effects that persist for up to 1 year after an injection, meaning it's possible the siRNA could be administered once per year, like a flu shot, in patients at moderate risk for ASCVD and twice per year for high-risk patients. "Assuming that inclisiran remains safe in the long term and demonstrates ASCVD risk reduction similar to or better than other PCSK9 inhibitors at an acceptable cost, it could be a game changer," they write.
A large cardiovascular outcomes study, ORION-4, is ongoing, but it will be several more years before results from that 15,000-patient study will be ready. In that study, which is being led by researchers from the University of Oxford, investigators are looking at whether inclisiran on top of guideline-directed medical therapy lowers the risk of coronary heart disease death, MI, stroke, or urgent revascularization in a broad group of patients with ASCVD.
Wright said that the degree of secondary-prevention benefit with lipid-lowering therapy appears to be mediated predominantly by the amount of LDL-cholesterol-lowering, making inclisiran an promising agent for reducing hard clinical events. "However, it's really an assumption," he said. "ORION-4 is testing the hypothesis and will better answer it. I would say I'm optimistic inclisiran will reduce cardiovascular events, but I believe strongly in equipoise and the ORION-4 trial and believe it should be the final word."

Michael O'Riordan is the Associate Managing Editor for TCTMD and a Senior Journalist. He completed his undergraduate degrees at Queen's…
Read Full Bio
Disclosures
Wright reports support from the US Department of Health and Human Services (HHS); fees for serving on steering committees from Boehringer Ingelheim and The Medicines Company; and nonfinancial conflicts with AstraZeneca and Novartis.
Nambi reports previously serving as a site investigator for studies conducted by Amgen and Merck.