Cardiac Care Feels Staffing Crunch as Big Money Converts COVID-19 Travelers
Nurses and techs are quitting permanent jobs for lucrative traveling contracts, leaving hospitals and cath labs scrambling.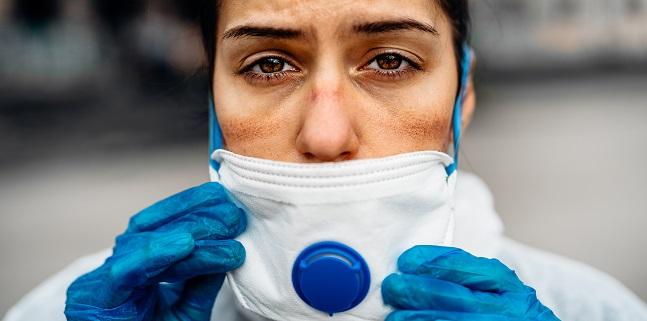 In Georgia, a teenage girl critically ill with COVID-19 complicated by fulminant myocarditis, heart failure, and multiorgan clots needed to get on extracorporeal membrane oxygen (ECMO) if she was to survive—but doctors at the tertiary center didn't have the staff to run the machines. They'd lost the majority of their permanent nurses to higher paid "travelling" positions elsewhere, so needed to request transfer.
In neighboring Florida, a cardiac/neuro lab tech, feeling undervalued, overworked, and unmotivated, made the difficult decision to give up her full-time position to become a traveler, accepting short-term positions at COVID-19 hotspots around the US.
All over the US, cath labs and cardiac care units are experiencing dire shortages of nurses and technicians who are dropping salaried positions for higher-paying short-term contracts. For chronically understaffed cath labs, the need to rely too much on travelers was a nuisance in the pre-COVID era; these days it is wearing down teams who are already stretched to breaking and potentially putting patients at risk, even if they don't have the virus.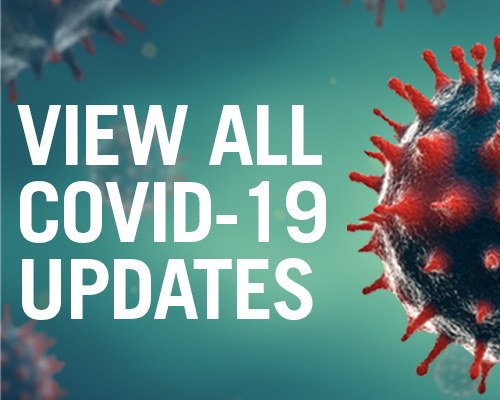 "At the facility where I was working, the management changed, and I felt like they didn't really care much about their employees or keeping us happy or helping us to basically lighten the load or encourage us and motivate us to continue doing our jobs," Melanie, the tech, told TCTMD, asking that we not use her last name. "Management was a big reason why I made the decision, but also the money."
"It's demoralizing," said David Kandzari, MD, chief scientific officer for Piedmont Healthcare in Atlanta, who related the ECMO story to TCTMD, referring to the frustration at having to turn patients away, and not because of the much-publicized lack of beds. "We have the capability from an equipment perspective, but we don't have the people, the staff," Kandzari said.
Bidding Wars
Many cath labs are open again for elective procedures and acute intervention rates are up, yet some facilities are facing huge hurdles getting fully staffed, in part because hospitals elsewhere are offering staggering sums for temporary staff. In some cities, hospitals are bidding against other hospitals, with nurses and techs offering their services and skills to the highest payer.
There have always been travelers. Cath labs, dialysis units, respiratory care, and many other departments have always turned to these temporary contractors to fill short-term positions. These days, however, the incentives are enough to persuade full-time staffers to give up their posts and hit the road.
"That's what's unique," said Colin Barker, MD, director of the cardiac cath lab at Vanderbilt University Medical Center, which recently lost two experienced, full-time nurses to a higher-paying travel job. He's hearing the same stories from all over the country: "These are people who historically were not travelers, were not part of the pool but who see a big opportunity. Nurses and techs are being paid $5,000 to $8,000 a week. And when you compare that to their hourly compensation [on staff], it's a huge difference. I mean, it's really one that's hard to ignore."
I felt like they didn't really care much about their employees or keeping us happy or helping us to basically lighten the load. Melanie
"It definitely a nationwide issue," said Kelly Hulsey, RN, MSN, who is VP for Patient Care Services and chief nursing officer at Piedmont Atlanta Hospital. She noted that it's nursing roles that they are struggling to fill at Piedmont, although respiratory techs are also in huge demand. "You really can't blame them for taking advantage of those opportunities. In some ways, it's kind of a waiting game to figure out when the bubble bursts and we can start to hopefully get a lot of those people back," Husley commented. "But the feedback that we hear is, 'Hey, we love our organization, we love our team, but I can't turn down this money.'"
Nirat Beohar, MD, the cath lab director at Mount Sinai Medical Center in Miami Beach, FL, points out that many cath labs downsized, furloughed, or let staff go in the pandemic's early months when elective procedures were paused and acute MI admissions dropped. "But then there was a huge upsurge of cases, especially sick people coming in that had deferred elective procedures for various reasons," Beohar said. "In that same time frame, because of the increased demand, a lot of people started offering pretty significant financial incentives to be a traveling nurse and go to these hospitals all over the place. As a result, we personally experienced a big exodus of nurses and technicians going over to other institutions that are offering financial incentives."
Kandzari has seen the same. At Piedmont, he said, they've started relying more and more on temporary workers "because we've had such an erosion of experienced staff leave for higher pay elsewhere as travelers."
A-Traveling They Will Go
According to the Professional Association of Nurse Travelers, there are in the range of 400 agencies operating in the United States recruiting traveling health professionals. A quick search of Wanderly, for example, confirms the financials mentioned in interviews to TCTMD—in the range of $8,000 per week. An article from the first months of the pandemic on Nurses.org notes that in the past, a traveling nurse in a lucrative post could make upwards of $3,000 per week. As COVID-19 was peaking, New York hospitals back in April were offering packages worth $10,000 per week, warning that "nurses need to be prepared to enter a war zone."
The feedback that we hear is, 'Hey, we love our organization, we love our team, but I can't turn down this money.' Kelly Hulsey
Eight months later, COVID-19 remains the key driver, both directly and indirectly. At Scripps in La Jolla, CA, for example, Leigh Schumacher, RN, BSN, told TCTMD that they've recently lost two full-time RNs from their cath lab to the draw of bigger dollars elsewhere. "They feel if they are going to have to float to ICU during the crisis, then they might as well become a traveler and make better money, especially now when they are offering amazing rates/bonuses," Schumacher said in an email. "I'm sure they expect they can go back to cath lab when the time comes, but the current demand is ICU."
Armando, a nurse who also requested anonymity and who has given up full-time work for a traveling job, told TCTMD the decision "was fairly simple."
"I didn't have anything that was tying me down where I was at, and the money I was making versus the money I could potentially make while traveling was ridiculously lopsided." The COVID-19 pandemic, he added, has "opened up these doors for nurses to go around state to state and make so much more money than we would make in a full-time job, and it's money that we deserve."
Melanie, the tech, said the decision to return to full-time work won't be easy, especially if she's still trying to pay off her debts and put some money aside. "I don't anticipate staying as a traveler forever; I may do this for 2 or 3 years or something, and then try to reapply somewhere more permanent because I'm not sure just where life is going to go. If I want to get married or have kids or do any of those things, I think it would be best to have the stability of living in one location." But what she worries about most, saying she'll "cross that bridge" when she comes to it, is the pay: "To become a permanent employee is not going to pay the way travel pays, so I'm not really sure how sustainable either option is."
One Hospitals Loss Is Another's Gain
Not all of the hospitals contacted by TCTMD are currently facing shortages, although most said they have at some point in the past and appreciated it was a big problem they're hoping to dodge.
At Swedish Medical Center in Seattle, WA, Brian Marshall, RN, who manages the cath and electrophysiology labs, said that a few years ago when they first began expanding their structural heart program on top of coronary care, half of the staff were travelers. "It was the land of milk and honey," he said, particularly for techs, who were particularly hard to come by. When COVID-19 hit and coronary and structural procedures slowed to a trickle, contracts for techs "dried up," and many of the traveling actually signed on permanently. "We've weaned ourselves off travelers," Marshall said. "Our last traveler converted in October." In all, five travelers—all techs—have "converted" to staff positions. A huge part of that, Marshall noted, was some "precedent-setting" negotiations on the part of techs.
Indeed, lower procedure volumes likely saved hospitals from feeling the pinch of staff shortages, while keeping permanent members from leaving.
At the VA hospital in Ann Arbor, MI, Sarah Gualano, MD, MBA, cath lab director, said they haven't experienced any shortages or lost nurses or techs from the cath lab to the allure of the road. "We have a small and very stable staff with little turnover," she told TCTMD.
Likewise, at Cedars-Sinai in Los Angeles, Raj Makkar, MD, executive director for cardiac interventional services, said they've haven't lost nurses and techs but procedure volumes are down to 30% of normal. So far, they've held on to their cath lab techs in part by reassigning them to help with things like chest X-rays in COVID-19 patients. "We are in a different place in the whole cycle," he said. "I think for New York, they went through this and now they're probably looking for some of these nurses and techs, but for us right now, we don't have a shortage of nurses and techs because our volume is down."
In fact, at the start of the pandemic, New York City saw a deluge not only of travelers, but also volunteers streaming into the city to help in the fight, said Haydee Garcia, MSN, director of nursing for the cardiac cath lab and other units at Mount Sinai Medical Center in New York, NY. "There was no problem with staffing in the hospital and especially cardiology [at that time], because there was a solid infrastructure that was set up to deal with emergencies" amid the influx of workers, she said.
Garcia said she's now hearing about traveler shortages affecting hospitals especially in the mid-west. At least at Mount Sinai, though, hospital leadership implemented measures to ensure they wouldn't be cut out in the second surge. "We don't know predictions for the next month or so, but we definitely try to also to reach out and have a backup plan for requesting travelers, but for now staffing is good," Garcia said.
Tangible Impact
No one who spoke with TCTMD wanted to say that relying more heavily on travelers, or being short-staffed, was having a material effect on patient outcomes. Yet it's an unspoken concern.
"Fortunately, I'm not aware of any patient harm, but you can imagine the potential for errors that you have when you don't have skilled cardiac nurses who are familiar with the medicines or treatments taking care of these patients," Kandzari said.
And hospitals can only treat as many people as they're staffed to handle. "I think [shortages] are being keenly felt because, you know, we have a big backlog of cases that need to be done," said Beohar. "It's extended cath lab hours enormously because we can only do so many cases at a time and we can only run so many cath labs at a time." Hospitals have had to pay big supplements to staff to encourage them to work longer hours when they've already put in long days, he added, "and they have given some incentives for coming in on days that they are supposed to be off."
And that has a trickle-down effect on the team. "The more staff turnover you have, the less efficiency you have in general," said Barker. "I don't think it necessarily translates to a safety issue—it's more one of team-building, cath lab efficiency, and really having people you work with every day that you trust, as opposed to having to train new people and meet new people, [with] everyone having to learn each other's strengths and weaknesses."
Marshall is confident that the stability in the labs at Swedish will translate into tangible outcomes. "If you have more people who are committed to the mission and more people who are committed to the department, there's less turnover, there's less error," he emphasized.
You can imagine the potential for errors that you have when you don't have skilled cardiac nurses who are familiar with the medicines or treatments taking care of these patients. David Kandzari
Turnover has always been an issue in cath labs, Barker noted, but during COVID, "it's just becoming a little bit more palpable with people leaving because they're getting these opportunities." And that's hard at a time when morale and burnout are already signature features of the COVID-19 pandemic, he added. "When you see good people leave, it's disheartening, particularly when you know the reasons they're leaving and you wish you could fill that gap or match whatever offer they're getting."
At this stage, said Kandzari, it's not even a question of money—it's that there are not enough skilled people who can be wooed to fill the spots. "At this point, we would pay whatever it would take to get the nurses," he said. "Now it's not even about offering extravagant salaries, it's that you can't even find these people because they're locked up in other commitments working elsewhere."
The pool is only so big, Hulsey agreed. "There is X number of nurses in the state of Georgia and in the United States, and it's not like we've created any more nurses. During all this, we're just swapping people around. It's an unsustainable situation."
Retaining and Valuing Staff
Some hospital leaders emphasized the things they've done to keep staff from joining the legions of travelers. At Mount Sinai in New York, Garcia, along with cardiac cath lab director Annapoorna Kini, MD, have tried to quickly fill vacancies with permanent staff rather than relying on travelers. They also say they've offered competitive salaries and benefits, including COVID-19 illness and quarantine coverage, so that staff who fall ill don't have to dip into precious time off for themselves or their family. They have also never had personal protective equipment (PPE) shortages—an enormous concern at other hospitals, particularly early in the pandemic. "We've created a system where staff feel fully protected and safe," Kini told TCTMD. 
At the VA Ann Arbor Healthcare system, "we helped our cath lab staff pivot to other roles when the procedure volumes were lower," said Gualano. "For example, we used our cath lab nurses to call our veterans with pending procedures on a weekly basis for wellness checks until we had more clarity—and testing and PPE—to start up with elective cases again. Our veterans loved it, and they frequently gave us feedback about how happy they were to have the team call them every week."
Job satisfaction is a huge part of it, Marshall agreed. "Money doesn't always make people happy," he said. "If the culture is not good, no matter what you pay them, they'll still complain, they'll still be unhappy, and there'll still be this upset within the department. But if you can turn your culture around and then have this very, very competitive wage, then all of a sudden it becomes this amazing place to work and you see less attrition, higher retention, and that translates to better outcomes."
Beohar also agreed—culture matters, but so too does reimbursement. "At the end of the day, people do like to work in a place they're comfortable with, where they do good work, and they feel that they're taken care of and respected for what they do, which can offset the need to make a huge amount of money by travelling," he said. "But I think that what needs to happen in the long term is to make it more worthwhile and productive for people to stay in one place."
Armando, the permanent nurse who decided to become a traveler, believes inadequate compensation is at the root of the problem. "If our pay was higher and more fitting for the things we put up with day-to-day, I strongly believe traveling wouldn't be as big as it is right now," he said. "I also believe another problem we faced as nurses was during the onset of the pandemic, hospitals were very slow to give us the equipment we needed to safely care for patients but never hesitated to throw us into the fire."
But I think that what needs to happen in the long term is to make it more worthwhile and productive for people to stay in one place. Nirat Beohar
He added: "I do expect for it to die down within the next year or two and go back to how it was, but for the time being it's very difficult to pass it up. This is why you have so many nurses leaving to travel, which in turn is making hospitals panic and hire travelers so it's essentially a loop of events that leads to travelers having more and more opportunities."
Barker is tentatively optimistic that as the pandemic fades, vaccinations roll out, and people feel less at-risk in their jobs, they'll be able to refill some permanent roles at Vanderbilt. And some lessons will have been learned. "The nursing care, the technician care, all members of the team are incredibly valuable and need to be recognized and feel like they are being recognized and valued for their role," he said. "There are a lot of models out there to incentivize people I think that would be a potential solution. . . . Hopefully this epidemic will run its course and things will settle down a little bit. I really don't see this as sustainable long-term. There will be people, I hope, coming back, and we would welcome people back with open arms."
At Piedmont, Hulsey said, they would consider welcoming people back right now, even with the human resources headaches and morale implications for staff who've faithfully stayed put. The need for qualified clinical staff is simply that dire.
"The bubble's got to burst, and we've got to return to some kind of more normal labor market for nursing," she said. "The question for all of us that are executives in nursing is: how long is that going to take? And what is the market going to look like after that happens? And what are we going to have to do differently to attract people into nursing and to keep people in nursing after this? It's really an interesting phenomenon, or it would be if it wasn't so painful while you're living through it."

Shelley Wood is Managing Editor of TCTMD and the Editorial Director at CRF. She did her undergraduate degree at McGill…
Read Full Bio