Furloughs, Relocation, Anxiety: How COVID-19 Hit Cath Lab Nurses and Techs
The researchers hope lessons can be learned by shedding light on the lack of support, stress, and economic concerns felt by staff.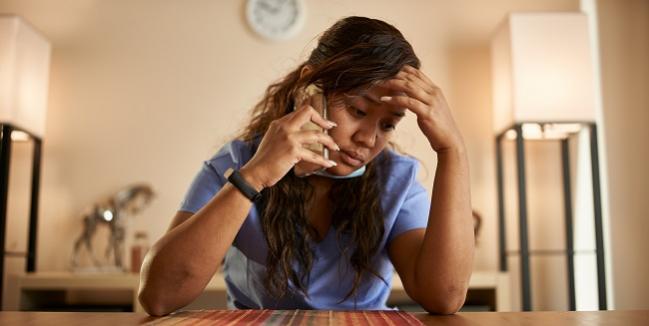 A new survey is providing a unique glimpse into the emotional, psychological, and financial tolls experienced by nurses and technologists working in cath labs during the first wave of COVID-19 in the United States.
"People want to speak out about how they're feeling but also feel like they can't be completely honest, which is what is great about an anonymous survey," said Bailey Ann Estes, BSN (Hendrick Medical Center, Abilene, TX). "Especially with nurses, there's been a lot of things in the media that really scare people about speaking out and saying what's really going on."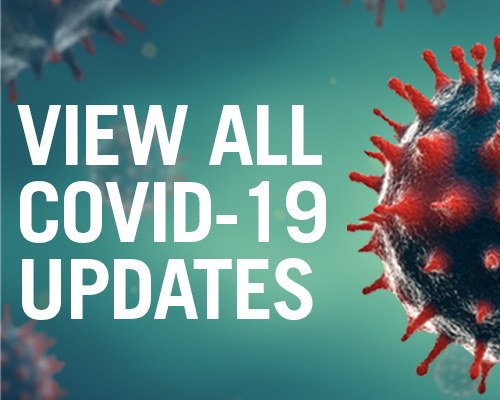 Realizing there was little information in the published literature about how the pandemic affected nurses and allied health workers, Estes and colleagues put together a 45-question survey. Delivered via social media from early May to early June 2020, it reached 450 nurses and techs working in cath labs in 46 states.
"It was very clear that there was a lot of anxiety in all phases of healthcare," noted co-author Srihari S. Naidu, MD (Westchester Medical Center, Valhalla, NY). "I think nurses and techs sometimes end up being a population that is not as well looked after, so we wanted to go deeper and dive into exactly what happened to them as a way of sharing their stories and learning from them."
Their findings, published online this month ahead of print in the Journal of Invasive Cardiology, show a workforce that was feeling a disconnect and lack of support between administration and staff. They also were shouldering significant financial burdens resulting from a more than 75% decrease in case volume despite low numbers of COVID-19 patients throughout the majority of US hospitals at the time.
Layoffs, Relocations, and Mental Ramifications
"We saw a high number of furloughs as well as a big percentage of the population having decreased work times and call times," Estes told TCTMD. Overall, 42% said their lab laid off part-time, per diem, or traveler/agency staff compared with 12% of full-time staff. A decrease in work hours or on-call time affected 66% of nurses and 62% of technologists. Overall, 68% of respondents said they were the primary breadwinner for their families.
Naidu said the high rate of relocation to different areas of the hospital, which affected 44% of those surveyed, was eye-opening. Slightly more than half of those whose responsibilities were relocated reported that they provided direct care to COVID-19 patients. The most troubling aspect of the relocations was that 79% reported not feeling adequately trained for the new position.
Other findings of the survey included:
96% reported a decrease in morale

80% had more anxiety/stress than usual

80% worried about exposing their families to the virus

80% reported reusing their personal protective equipment (PPE)

53% felt a lack of support from leadership and administration

41% said they had inadequate PPE

36% reported depression

25% felt that staffing and relocation assignments were fair
The researchers also conducted logistic regression analysis to evaluate predictors of depression and found those to include relocation, experiencing anxiety or stress outside of work, working in urban/metropolitan areas, and feeling scared to go to work.
Lessons for the Future
Estes and Naidu said they hope the survey informs and helps address way to improve the situation for cath lab staff as the global community continues to grapple with the effects of COVID-19.
In their paper, they note that although many hospitals did not experience the anticipated influx of COVID-19 patients, they had to adhere to restrictions and thus saw significant decreases in case volumes. Given that many diagnostic procedures as well as PCI, pacemaker implantations, peripheral interventions, and structural procedures require an observation time of less than 24 hours, they suggest "it would be reasonable to COVID-19 test these patients prior to their procedure, and then utilize designated COVID-free areas for observing these patients postprocedure." Doing so, they add, may be one way of avoiding some of the socioeconomic and mental stress felt by staff, as well as decreasing the potential for layoffs, hours being cut, and relocation.
We have a limited workforce in healthcare, from nursing on up to physicians, and we have to make sure that the same workforce is there after the pandemic that was there before the pandemic. Srihari S. Naidu
Additionally, Naidu said it is obvious that there needs to be more discussion and planning by administrators to better select which staff should relocate for COVID care, with an emphasis on leaning more on those with experience in infectious, respiratory, and pulmonary disease care. Hospital administration, he added, also should more seriously consider how relocations affect staff and develop ways to support them if they experience problems or concerns.
"We have a limited workforce in healthcare, from nursing on up to physicians, and we have to make sure that the same workforce is there after the pandemic that was there before the pandemic," he said. "If we have a big attrition across the board, we're going to be in trouble."
Estes said the responses from the survey speak volumes about how vulnerable and unheard cath lab nurses and technologists have felt throughout the pandemic.
"We're still dealing with the pandemic and even though we may not be on the front lines every day taking care of the patients, we're still impacted a lot, and I think that that needs to be recognized," she said.

Disclosures
Estes and Naidu report no relevant conflicts of interest.