Cardiac Rehab During COVID-19: Telehealth, Unpaid Heroes Step Up to Help at Home
Experts say there's no better time than now to keep preventive CV care going and forge a new path for outpatient cardiac rehab.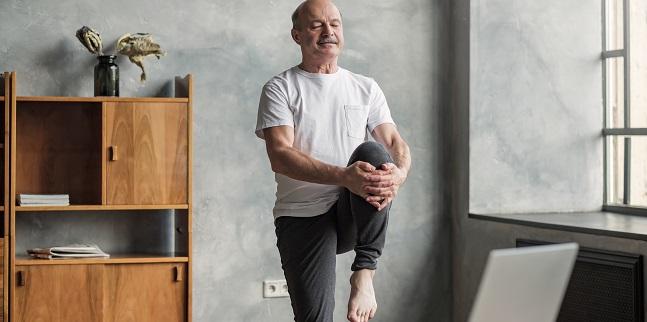 Although patients across the United States can no longer physically go to cardiac rehab facilities, advocates are working behind the scenes to make sure patients in need do not fall between the cracks while the COVID-19 crisis rages on.
"In speaking with program directors and being involved with various forums, it is clear that the majority of cardiac rehab programs across the country right now are at a standstill," Laurence Sperling, MD (Emory University School of Medicine, Atlanta, GA), told TCTMD. The scope of the problem is large, with 2,685 cardiac rehab programs and 1,758 pulmonary rehab programs across the United States that typically provide services to hundreds of thousands of patients.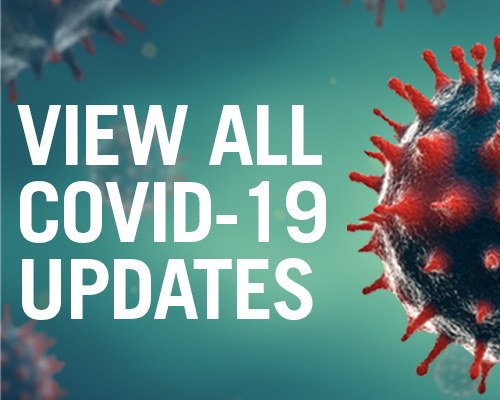 Many centers have seen closing completely as the only option, noted Randal J. Thomas, MD (Mayo Clinic, Rochester, MN). "There's no reimbursement for rehabilitation at home, no mechanisms for the processes that we have to be covered in any way," he said. He pointed out that not having adequate rehab services could worsen patient outcomes.
In New York, the current epicenter of the pandemic, the curtailing of patients coming in for their usual cardiac rehab started off slowly, noted Jonathan H. Whiteson, MD (NYU Langone Rusk Rehabilitation, New York, NY), medical director of cardiac and pulmonary rehabilitation. All four cardiac rehab sites he oversees are currently closed, but before that happened, he said they "began to see the writing on the walls" and told high-risk patients—primarily those with a recent heart or lung transplant—that they would need to stay home.
"Then it progressed pretty rapidly over about 2 weeks to telling everyone that unless we all felt that they needed to come for cardiac rehab, that it was a matter of literally life and death, and that we were going to postpone them from coming in. Eventually we had no patients coming in."
"We recognized very quickly that this was not a good situation for these patients and that reimbursement or no reimbursement, we needed to manage them at home." Jonathan Whiteson
In particularly hard-hit areas like New York, Whiteson added, some staff members of programs forced to close have been repurposed to work with COVID-19 patients in hospitals, while others are left to worry and wonder when they will be able to see their patients again.
"There is this sea of people with heart disease who are on-program, or who were being referred to get on-program who are just . . . lost," he observed.
But despite the hardships, both Thomas and Whiteson's programs are among those that have elected to stay open and do what they can to keep their cardiac rehab patients engaged and looped in via telehealth.
"We recognized very quickly that this was not a good situation for these patients and that reimbursement or no reimbursement, we needed to manage them at home," Whiteson said. That concern extends beyond the existing patients who were stopped mid-rehab.
"We're also encouraging the surgeons and the cardiologists to continue to refer new patients in even though we can't get our hands on them to do a formal exam, and even though we can't stress test people, which we always do before we start a cardiac rehab program," he noted. It's much better for them to be engaged with us and to have some guidance than to be left at home on their own and not know what to do."
That attitude, said Sperling, is exactly what is needed right now.
"There's a need to create, at least right now, temporary care paradigms," he observed. "We are hearing more and more people voice that same idea that even if we're not getting paid right now, we still have a need to reach out to these patients and to carry on with our responsibilities as caregivers, as clinicians, and as a care team."
Forging a Digital Path Forward
Thomas, who has researched home-based cardiac rehab for 25 years, said fortunately, there are good resources available to help navigate this new world. His group has created protocols that are being freely shared with anyone who needs them and are available on the American Association of Cardiovascular and Pulmonary Rehabilitation (AACVPR) website.
Home-based cardiac rehab may look different in different settings. It may be synchronous, meaning the patient is being observed in real time, or asynchronous, meaning they are given tasks to do on their own with periodic follow-up. Either way, Thomas said it actually is not a new concept, and in fact, it has been successfully embraced in the United Kingdom, Canada, Australia, and other places.
"Home-based rehabilitation evidence is growing and the potential for it to be used by more people is there." Randal Thomas
Last year, Thomas authored a scientific statement from the AACVPR, the American Heart Association (AHA), and the American College of Cardiology (ACC) that identified core components, evidence gaps, and future research to shape what successful outpatient cardiac rehab could look like and how it could potentially be reimbursed in the United States. The statement also makes the case that having a home-based option could be a step toward overcoming common barriers that impede participation in traditional cardiac rehab, such as lack of transportation, lack of time, and living too far away from a rehab center.
"Unfortunately, we know that only somewhere around 30% of eligible patients actually come into a center-based program," Thomas said. "Home-based rehabilitation evidence is growing and the potential for it to be used by more people is there." Additionally, greater adoption of cardiac rehab would exceed most brick-and-mortar capacity anyway, Whiteson added, creating all the more reason to expand those services in a new way.
In a recent commentary in the European Journal of Preventive Cardiology, Tee Joo Yeo, MD (National University Heart Centre, Singapore), and colleagues say now more than more than ever, at-home cardiac rehab is an important means for continuing to promote secondary prevention of CV disease in high-risk individuals.
"The COVID-19 pandemic is an opportune time to show that patient-, physician- and system-related barriers to [cardiac rehab] can be overcome by the large-scale deployment of digital health, with guidance already in place for implementation," they write.
Whiteson uses video visits to ascertain health status, give guidance on public health measures regarding COVID-19, and guide patients as to what they should and shouldn't be doing in terms of exercise at home. These virtual visits are supplemented by telehealth appointments with cardiac rehab therapists going into more detail about their exercise regimens and how to monitor themselves. Nutritionists also have telehealth visits as needed, which Whiteson said is becoming more important to guide heart healthy diets as people are sheltered in their homes with limited access to shopping. Lastly, patients in the home-based program also get telehealth visits from psychologists.
 "Many patients who are on cardiac rehabilitation have behavioral issues regarding smoking or poor lifestyle habits, and emotional issues. Anxiety and depression are common in heart disease and, at this time, are through the roof," Whiteson noted. "Initially, the psychologist was a phone call. Now they're doing virtual video visits as well because we found that they are needed."
So far, he said patients are receptive and doing their best to navigate the telehealth world, even if it's completely new for them.
"I was just on a telehealth visit with a 94-year-old patient. It's possible. Nearly everyone has a smartphone or an iPad or a computer. Our back-office staff spend a lot of time educating people on how to get onto MyChart, which is the patient interface with the electronic health record for EPIC, and then to set up a video visit," Whiteson said. If technical problems arise, the phone is used as a backup.
"It's absolutely possible to do this for people who you would never imagine are technologically savvy," he added. "It's really profoundly powerful."
But while the Centers for Medicare and Medicaid Services (CMS) agreed 2 weeks ago to cover nearly 200 additional types of telehealth services during the COVID-19 pandemic, cardiac rehab services were not among them. According to Randal and Sperling, a request for emergency, temporary coverage of home-based cardiac rehab is now before CMS. Both believe it would be an important step forward and said they are hopeful that the request will be approved soon.
"I think that the case is clearly there, in terms of the gaps in care that exist right now related to cardiac and pulmonary rehab," Sperling said. "This new way of doing medicine needs to be put in place for the safety of individuals, the safety of communities, and the safety of our country."

Disclosures
Thomas, Whiteson, and Sperling report no relevant conflicts of interest.