Cardiologists Issue Call to Action to Improve CVD Care for Women
No dedicated study funding, no mandated numbers of females in trials, no focus on of sex-specific outcomes: CVD research in women is falling short.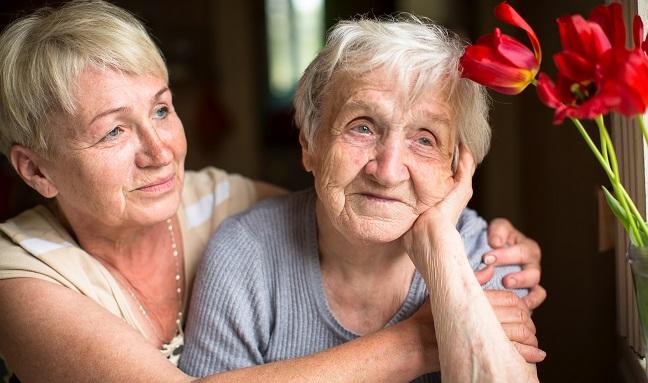 A radical rethink of research initiatives, clinical trial funding, and quality improvement is urgently needed to address the healthcare inequalities faced by women at risk for or living with cardiovascular disease, according to a special committee convened by the American College of Cardiology (ACC).
"It's a call to action," Leslee J. Shaw, PhD (Emory University School of Medicine, Atlanta, GA), lead author on a review paper by the ACC's CVD in Women Committee, told TCTMD. "So much of the research on sex-related differences is not funded research." Additionally, Shaw said there is virtually no enforcement of mandated female enrollment in US trials and little standardization of how sex differences are defined and categorized in clinical research.
"There's no focus on sex-related hypotheses, in prioritization or ascribing a certain amount of funds to examine sex-related differences, [and also] racial and ethnic differences among women," she added. "We have to create a culture in cardiovascular medicine that values that reporting."
Efforts Needed to Categorize 'Uniqueness' of Female Patients
In their paper published online July 10, 2017, ahead of print in the Journal of the American College of Cardiology, Shaw and colleagues say an adequate concept of healthcare equity must incorporate biological differences as well as "consider multiple dimensions in which bias or disparities might exist, and account for outcomes and opportunities, and not just process measures, to define preventable adverse clinical outcomes among women."
But there are many other disparities that need redressing, the authors say.
Clinical risk prediction models uniformly underestimate risk among women
Financial barriers that affect health-seeking behavior in women are poorly understood and largely affected by income disparity compared with men
The intertwining of poverty and poor health demonstrably affects the quality of care and clinical outcomes of women more than men
Women and men have similar probabilities of having health insurance, but women experience more cost-related issues linked to coverage and high deductibles
African-Americans and Native Americans have appreciably worse health status, with high rates of morbid and fatal outcomes associated with CVD compared with Caucasians
Recent declines in CVD mortality have been less pronounced in racial and ethnic minority populations
Sign of the Times or New Opportunity?
In an interview with TCTMD, Malissa J. Wood, MD (Massachusetts General Hospital Heart Center, Boston, MA), who was not involved in the review paper, said it raises timely issues about the need for a systematic approach to addressing cardiovascular health disparities in women, especially those with limited access to healthcare, and to understanding how those problems can be reined in to create better pathways to care.
Shaw said the failure of cardiovascular disease prevention efforts among women is another important issue this paper reinforces.
"In younger and middle-age women we're actually seeing increases in cardiovascular morbidity and mortality, and that is a concern and something that we need to try to address on a more global basis," she added. "We need to know more about why this is happening and look at population-based strategies to address it."
Shaw conceded that expanding care strategies to include the "uniqueness" of women will be a challenge, but added that lack of attention to the unique needs of diverse populations "is only going to hurt our country." The message to the clinical and research community, she said, is that comparing health outcomes in women and men is much more complex and sophisticated than has been appreciated and "we've just flat out done a poor job of it."
Wood agreed, adding that the current volatility in the political and healthcare arena "may actually be an opportunity to build something new and better than what we've had before. This [paper] is really a call to action to work through grassroots efforts to bring awareness to so many of these issues affecting women's access to care . . . and to work toward government funding that may help address the issues."
This [paper] is really a call to action to work through grassroots efforts to bring awareness to so many of these issues affecting women's access to care . . . and to work toward government funding that may help address the issues. Malissa J. Wood
To TCTMD, Shaw said she hopes clinicians and researchers will rally around a women-specific research agenda for cardiovascular disease, and will contribute to raising awareness and providing support for the challenges that their female patients face that are different from those of men.
"Everything we do just needs to have an increased amount of transparency and not hiding sex-related differences," she noted.
According to Wood, the key to improving transparency and keeping the issue of sex-related outcomes on the radar of physicians may be more emphasis on it in medical school.
"Having that included at such an early stage of your career will hopefully build a generation of physicians who understand that it's imperative that we address sex differences in presentations, in management, in research, and at every aspect of care in women and men at risk for cardiovascular disease," she said.
Sources
Shaw LJ, Pepine CJ, Xie J, et al. Quality and equitable health care gaps for women: attributions to sex differences in cardiovascular medicine. J Am Coll Cardiol. 2017;70:373-388.
Disclosures
Shaw and Wood report no relevant conflicts of interest.