Cath Lab Teams Find Enduring Lessons in COVID-19's Unending Reign
From tinkering with care pathways to communicating with patients and staff remotely, some changes seem destined to stay.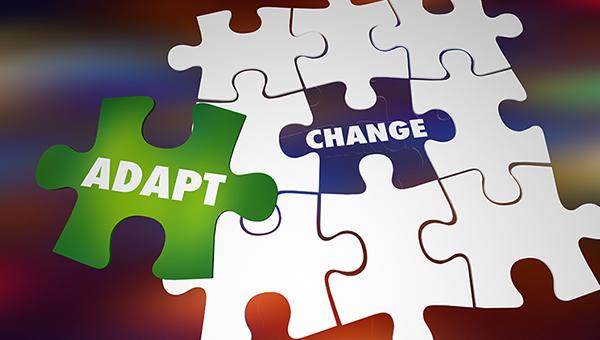 For cath lab teams, the COVID-19 pandemic has meant canceled and postponed procedures, sick and burned-out staff members, and the need for innovative and lasting ways of prioritizing safe and efficient patient care while keeping themselves healthy. As yet another wave of COVID-19 hits hospitals worldwide, leaders are starting to take a good, hard look at the kinds of changes made over the last 2 years and realizing many of these adaptations and coping mechanisms may be here to stay.
The American College of Cardiology (ACC) and the Society for Cardiovascular Angiography and Interventions (SCAI) began helping cath labs prepare for the onslaught of the pandemic in March 2020 with a joint statement that provided advice on a variety of issues, including patient selection, resource allocation, and protection of healthcare workers. That was followed by a consensus statement for guiding triage of structural heart disease patients in April 2020. Centers began prioritizing patients with the highest burden of symptoms and paused elective procedures. While most teams have returned to something resembling normal caseloads, some pandemic-related streamlining done out of necessity remains in place by choice.

In some cases, the pandemic gave clinicians who had been thinking about ways to simplify protocols or pathways a now-or-never excuse to act on those ideas. Telehealth expanded from a wishful-thinking concept to the new normal, providing a bridge to patients who couldn't be seen in person, while virtual conferencing gave staff a new way to connect as consults, grand rounds, and case reviews moved online. But the pandemic also paved the way for existing knowledge or practices to actually be implemented in ways deemed less pressing in the past—donning and doffing personal protective equipment (PPE), smart triage during a crisis, and looking after the mental health needs of staff. Will all of this lead to a lasting impact on cath labs? TCTMD set out to find out.
Streamlined Structural Procedures
For Duane S. Pinto, MD, MPH (Beth Israel Deaconess Medical Center, Boston, MA), there's no better example of how the pandemic helped catalyze and crystalize good practice than in structural heart disease. He believes some of the streamlining steps undertaken as a result of COVID-19 are here to stay, starting with preprocedural requirements.
Instead of two trips to the hospital prior to TAVI, the virtual visit can take care of most of the preprocedural assessment, he noted, with the exception of patients who need a CT scan. It also allows all concerned family members, wherever they may be located, to join the call and ask questions. "That is just so much more efficient for the patients, their families, and frankly, for the physicians and staff," he said.
During the peak of the COVID-19 surge, getting patients out of the hospital after structural heart or coronary interventional procedures was necessary because of limited hospital and staff resources, but even now, Pinto said, sending patients home the day after TAVI remains a priority to ease the burden caused by long lengths of stay among patients waiting for a bed in a rehab facility. Approximately 80% of their TAVI cases go home the next day as a result of modifications to the care pathway that were necessitated in the worst days of the pandemic and continue today. In a paper published in Structural Heart, Pinto and colleagues discuss the changes, which include limiting patient movement in the hospital.
"Instead of recovering them in very-high-intensity settings like the PACU [post-anesthesia ICU] or the CCU [cardiac care unit], we have our patients start and end in the cath lab," he said. "They go directly to the cardiac floor, thus not impacting the ICU beds." Other changes that have been made are the use of routine completion angiograms and vascular ultrasounds to stay on top of potential vascular complications.
"We've also been working very closely with our electrophysiologists to determine people who really do need pacemakers, because those will obviously prolong the length of stay," Pinto added. "We use a lot of outpatient monitoring of rhythm for people who have mild conduction disorders after the TAVR." Patients are discharged with mobile outpatient cardiac telemetry devices that have strict trigger parameters that including drops in heart rate and increases in PR and/or QRS intervals. The other important part of the new pathway is next-day phone calls to patients that may include adjustment to medications, if needed, similar to what would be done if they had stayed in the hospital longer.
All of this streamlining was inevitable, not only from a practical point of view, but also from a resource perspective, said Pinto. Having tested out the shorter pathway during the pandemic, he and his colleagues have confidence that patients can be treated safely and efficiently and still feel comfortable with the experience.
Other areas of structural heart disease have also seen some shrewd adjustments necessitated by the risk of contagion and the desire to reduce patient and physician exposure. Writing in JACC: Cardiovascular Interventions, Chunguang Chen, MD (RWJBarnabas Health-Rutgers Robert Wood Johnson University Hospital, New Brunswick, NJ), and colleagues reasoned that bypassing the diagnostic preprocedural transesophageal echocardiography (TEE) in candidates being screened for MitraClip (Abbott), proceeding to a single intraprocedural TEE, would limit exposure to aerosolization and spread of viral particles via coughing or gagging. In the small study, only one patient in the streamlined pathway had their MitraClip procedure canceled because the intraprocedural TEE showed an inadequate degree of mitral regurgitation that would have been detected on the diagnostic TEE. For the remainder of patients, procedural success was 100% and there were no major in-hospital complications compared with a similar group who had both a diagnostic and intraprocedural TEE.
Even in the post-COVID world, Chen and colleagues say a requirement for TEE presents a barrier to treatment for many patients, and they suggest that the simplified workup necessitated by COVID-19 should be studied further for potentially wider use.
Coronary Care
Innovation in STEMI pathways has also been a hallmark of the pandemic, with use of low-risk STEMI triage and early discharge showing that a high level of patient care is possible without using the ICU. Daniel A. Jones, PhD (St. Bartholomew's Hospital, London, England), said when his group published an abstract about 2-day discharge for STEMI after primary PCI back in 2012, "a lot of people were a bit reluctant because they felt that was really too quick, and therefore we sort of went back to the drawing board, and for a variety of reasons, it fell by the wayside."
The advent of COVID-19 made them reexamine the issue, "and it became apparent this was our opportunity to essentially introduce a pathway and collect what we originally planned to be pilot data," he told TCTMD.
The results were so successful that after treating 600 patients and reporting the results, Jones and colleagues are still using it. With a median discharge time of just under 25 hours and a virtual follow-up plan that includes a comprehensive app for patients to use at home in conjunction with structured video calls with advanced clinical practitioners, the pathway is working so well that Jones said it would be a struggle at this point to go back to the pre-COVID standard of a 3-day STEMI stay in patients who fit the early discharge criteria. Those criteria include: LVEF > 40%, absence of disease requiring inpatient revascularization, no recurrence of ischemic symptoms, absence of heart failure, nonsignificant arrhythmias, absence of hemodynamic instability, no significant comorbidities, and suitable mobility and social circumstances for home discharge.
"We're freeing up beds, sending home the people that don't need to be in," Jones added. "I don't think any of us see a future where we don't have this pathway running."
Coronary care has also got a big boost from the advent of virtual visits, said Ajay Kirtane, MD (NewYork-Presbyterian/Columbia University Irving Medical Center, New York, NY), who noted they've been particularly helpful in situations where he's been contacted for a second opinion, or to consult on complex cases.
"Before [COVID-19], the mechanism wasn't necessarily there for me to see these patients in person or virtually see these patients before they came to the cath lab. Sometimes I would call them, but other times it was hard to set those things up," he said. "Now, because telehealth became more robust, I try to make it a routine to do the telehealth visit first, then they can come for the procedure afterwards. I think it makes them feel more comfortable and it certainly makes me feel more comfortable."
Staying Connected
It's not just patients who have benefited from new options for remote communication, notes Anand Prasad, MD (UT Health San Antonio, TX).
Cath conferences and complication reviews, door-to-balloon meetings—these are now seamlessly flowing online. Anand Prasad
"Cath conferences and complication reviews, door-to-balloon meetings—these are now seamlessly flowing online," he said. "We actually have better participation with virtual meetings for the cath lab team than we did when they were all in person. You get broader participation and frankly, you get a little more active participation."
Prasad said the ability to encourage written comments and share ECGs and angiograms—and to get large groups together and to start on time without waiting for people to wander into the room—are additional positives that have changed the landscape for cath lab team meetings, making it likely they will continue to be a mainstay in the post-COVID world.
Crisis Advice
Several of the people interviewed by TCTMD pointed out that COVID has boosted the uptake of best practices that were in place prior to the pandemic, and given them new meaning as case counts surged and hospitals were swamped.
For one, PPE and the safety of team members in the cath lab became top of mind like never before, Prasad noted. Recognizing that there was no prior study formally examining the best method of donning and doffing PPE to protect cath lab workers during coronary procedures, he and colleagues published a paper in Frontiers in Cardiovascular Medicine.
"[COVID-19] forced us to look at the sterile nature of our procedures in more detail," he said. "We started thinking about airflow. Most cath labs are designed to push the air out so that you don't have contaminated air coming in, but where is it being pushed out to? Is it going into the hallways and the control rooms? All of these things that we really never thought about, we started having to think about due to the pandemic."
COVID-19 has also been a litmus test for other best practices, particularly since many cath labs were already experiencing surging case volumes and chronic staffing issues prior to the pandemic, noted Elizabeth Perpetua, DNP (Empath Health Services/Seattle Pacific University, WA). Earlier this year, she and her colleagues published PEARLS (Planning Efficient and Resource Leveraging Systems), frontline-oriented recommendations for optimizing structural heart programs in times of crisis that were, in fact, a decade in the making.
"We had coordinators reaching out with different types of crises, and we were able to refer them to the paper in a very 'boots on ground' way to understand how they could triage and deal with crises in their cath lab that were happening because of furloughs or redeployments of staff, or even because they had physicians that were either in a higher-risk group because of their age or who had gotten sick with COVID and hadn't been able to return to doing cases," she said.
We have to address the trauma aspect, because it is like people have been in a war. Elizabeth Perpetua
PEARLS encourages optimal use of capacity and resources as well as collaboration within organizations, healthcare systems, and regions to share resources and work creatively.
"It's an excellent crisis tool, not necessarily just for COVID," added Kim Guibone, DNP (Beth Israel Deaconess Medical Center), who co-authored the PEARLS paper. Moving forward, with the Omicron variant of SARS-CoV-2 causing ongoing havoc, she said it's more important than ever that heart teams understand how quickly they can pivot.
"There might be some days we have a lot of beds, the next day you have no beds, and so the paper walks you through the rationale and the process of delineating who needs care now and who gets care now," she said.
Mental Health and Human Connection
For all the ways that COVID-19 has pushed cath lab coordinators to hone patient care and institute meaningful change, the crisis will leave a mark in other ways. Guibone spoke of "staff member survivors," a nod to recent research showing that 40% of nurses and 24% of physicians intend to leave the profession within the next 2 years. Another survey of 10,000 members of the ACC found that nearly 40% reported symptoms of burnout during the peak of the pandemic in their region. Disruptive economic consequences, salary reductions, inadequate PPE, and direct in-person care were among the top reasons cited.
"When the crisis first came about, everyone wanted to help, wanted to do everything they could. Well, there's a cost to that, and now we're seeing it in the form of compassion fatigue," Guibone said.
Prasad added that many healthcare workers have the added strain of carrying their personal losses with them. "We have multiple nurses and techs in our cath lab who have lost one or both parents," he said. "We have had staff members who had COVID, and on top of that we have an ongoing shortage of available techs and nurses."
Guibone believes the pandemic has forced cath lab professionals to realize that there is no longer room for "staying in our own silos and worrying about our own piece of the pie." Instead, true team-based care is the only way to empower everyone through the challenges that still lie ahead and reduce the likelihood of burnout, she added.
As such, another lasting imprint of the pandemic may be a rethink of ways to retain qualified staff amid the ongoing 'Great Resignation' in healthcare, Perpetua predicted. The pandemic has shed light on the value of individual roles of cath lab staff and made clear the need to ensure that everyone has "a seat at the table" in their respective workplace. Some centers are also using retention bonuses and strategizing meaningful perks to sustain the workforce, she said.
"There are companies that are partnering with professional societies to do things that will hopefully embed more wellness programs into the workflow of the nursing and allied health professionals. We have to address the trauma aspect, because it is like people have been in a war," Perpetua noted. "Feeling valued is what keeps people retained in their roles, and what allows us to recruit into those roles. This is going to be a tremendous challenge for years to come."
Many interventional cardiologists, too, may come out of the pandemic with a different outlook. COVID surges meant pitching in and helping out in areas that many cardiologists may have not had to think about in years, if ever. "For many of us, we got primers in ICU care and that makes us better doctors as a whole," Kirtane said.
One take-home for him has been the need for human connection and information. A common cath lab scenario involves physicians meeting with their patients' families or loved ones following a procedure to give a status report—something that's had to be reconfigured during the pandemic. That's given him food for thought, said Kirtane.
"Now that family can't necessarily see their loved one immediately after a PCI, for example, due to COVID restrictions, I think we are trying to make sure that those calls are being made a little bit sooner, and that we are reassuring and explaining perhaps to a greater extent than what we were doing previously," he said.