Cerebral Embolic Protection Use Low During TAVI, Not Tied to Stroke Risk
The retrospective German study showed, however, that use of Sentinel was associated with lower in-hospital mortality.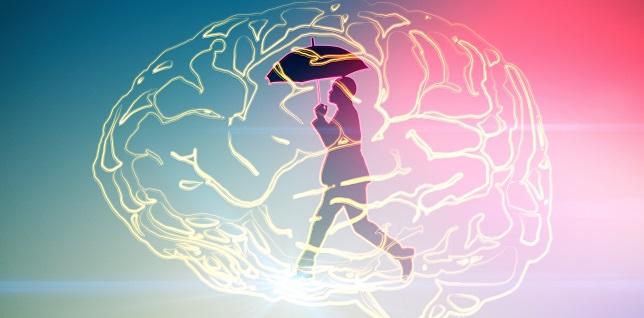 The Sentinel cerebral protection system (Boston Scientific) was infrequently used during TAVI procedures performed in Germany over a recent 3-year span, and it was not associated with less clinical stroke, a retrospective study shows.
The device was deployed in only 3.8% of cases. Although rates of stroke and delirium were not significantly different based on use of cerebral protection, the in-hospital mortality rate was lower in the Sentinel group (1.92% vs 2.58%; P = 0.034), according to findings published in the January 25, 2021, issue of JACC: Cardiovascular Interventions.
The researchers propose that it could be that the patients who received Sentinel device were treated at more-experienced centers with better overall outcomes. However, that's only speculation and the explanation for the difference cannot be gleaned from these data, lead author Peter Stachon, MD (University Heart Center Freiburg, Germany), told TCTMD.
He noted that use of cerebral protection is hampered by a lack of reimbursement, but he pointed also to the lack of definitive evidence showing that it reduces stroke. "At the moment, I would not use it routinely irrespective of the reimbursement. For our patients, we need randomized controlled trials," Stachon stressed.
David Rizik, MD (HonorHealth Heart Group, Scottsdale, AZ), agreed, saying this study, with all the limitations of an observational analysis, "really does underscore the need for a well-done randomized trial." He added that interventional cardiologists are anxiously awaiting the interim analysis of the ongoing PROTECTED TAVR trial, which is aiming to randomize 3,000 patients to TAVI with or without use of the Sentinel device and will have adjudication of neurologic outcomes.
As for how extensively cerebral protection should be employed in the meantime, Rizik said that "if you ask 10 really intelligent, thoughtful doctors, you're going to get eight or nine different answers." Some operators believe protection should be used during all TAVI procedures, while others believe it shouldn't be used in any, he noted. "And I would say both of those are emotional answers and not based on science, and the hope is that PROTECTED TAVR will help to answer that question."
Stroke Risk Persists
Stroke remains a feared complication of TAVI, despite declines in risk over the years. Cerebral embolic protection devices have been developed to either filter or divert debris created during the procedure so it doesn't reach the brain, although there are no definitive data showing that they reduce the risk of clinical stroke. Debate over use of the devices continues.
Stachon et al provide more fuel for the discussion by looking at real-world use of the Sentinel device during isolated TAVI procedures performed in Germany between 2015 and 2017, following European approval of the device in 2014. The analysis, based on billing data from the Federal Bureau of Statistics, included 41,654 procedures; 3.8% included cerebral protection.
At the most basic of levels, the Sentinel is demonstrated as a safe device that at the very least may reduce the risk of stroke. Amar Krishnaswamy
Patients received protection had a higher operative risk (logistic EuroSCORE 14.7% vs 13.8%) and more frequently had NYHA class III/IV symptoms (63.0% vs 49.2%) and carotid disease (8.4% vs 5.7%). They were younger, however, and had a lower burden of renal disease.
Patients in the Sentinel group had numerically higher rates of stroke (2.81% vs 2.12%) and delirium (9.91% vs 8.26%) in unadjusted analyses, but neither difference reached statistical significance in propensity score-matched analyses. By contrast, the disparity in in-hospital mortality favoring cerebral protection remained significant even after adjustment.
Moreover, patients who underwent a protected procedure were less likely to require mechanical ventilation lasting more than 48 hours and had a shorter median length of hospital stay, "showing that they were treated at experienced centers," the authors write. "This might by a reason why in-hospital mortality was lower in the cerebral protection device group, although strokes were not reduced. We recently showed that mortality but no other complications, such as bleeding, was lower at high-volume centers.
Use of the Sentinel device was not associated with increased reimbursement, and there were no differences between groups in rates of acute kidney injury or permanent pacemaker implantation.
Should Protection Be Used in Every Case?
Amar Krishnaswamy, MD, who wrote an accompanying editorial with Samir Kapadia, MD (both Cleveland Clinic, OH), principal investigator of PROTECTED TAVR, said that despite the lack of definitive evidence showing that cerebral embolic protection devices reduce stroke, "the intuitive proposition of [protection] still makes sense."
In addition to evidence supporting a relative reduction in the risk of clinical stroke of 60% to 80% with cerebral protection devices, Krishnaswamy said, there have been no indications that deploying them causes harm.
"At the most basic of levels, the Sentinel is demonstrated as a safe device that at the very least may reduce the risk of stroke," he said. "Given what a devastating complication stroke is and especially as we treat younger and lower-risk patients with TAVR, there almost doesn't seem to be a reason not to use it outside of the cost, which I know for many programs can be significant or even prohibitive."
Krishnaswamy said the Sentinel is used in all TAVI procedures performed at the Cleveland Clinic, except when a right subclavian approach is used or the device can't be placed after an attempt. In 2020, about 94% of all TAVIs performed there involved protection from the Sentinel device.
Intuitively, cerebral embolic protection makes sense. David Rizik
He acknowledged that not all operators are as convinced of the merits of cerebral protection, noting that only about 20% of TAVIs are performed with the Sentinel in the United States. "We believe strongly enough in the use of cerebral embolic protection at Cleveland Clinic that we think it should certainly be used in the majority of cases, if not all cases, and so hopefully the PROTECTED TAVR trial will provide a greater evidence base for that intuition," said Krishnaswamy.
Rizik commented that "intuitively, cerebral embolic protection makes sense," but that there is a lack of good science to guide use of the devices. In his practice, the Sentinel is used in only 1% to 2% of TAVI cases. He indicated that the lack of additional reimbursement for use of cerebral protection is a consideration.
Responding to the idea that protection devices should be used in all cases, Rizik said: "I'll answer a question with a question. . . . Based on what science are we doing that? [Stroke] is a low-frequency event, and the studies have not clearly delineated who the high-risk patients are who require this."

Todd Neale is the Associate News Editor for TCTMD and a Senior Medical Journalist. He got his start in journalism at …
Read Full Bio
Disclosures
The study was supported by internal funding from the University Heart Center Freiburg.
Stachon and Krishnaswamy report no relevant conflicts of interest.
Kapadia reports having served as study PI for the PROTECTED TAVR trial.