Cilostazol, Isosorbide Mononitrate May Help After Lacunar Stroke: LACI-2
The phase II findings are "very exciting" and set the stage for a large trial to see if the results bear out, a researcher says.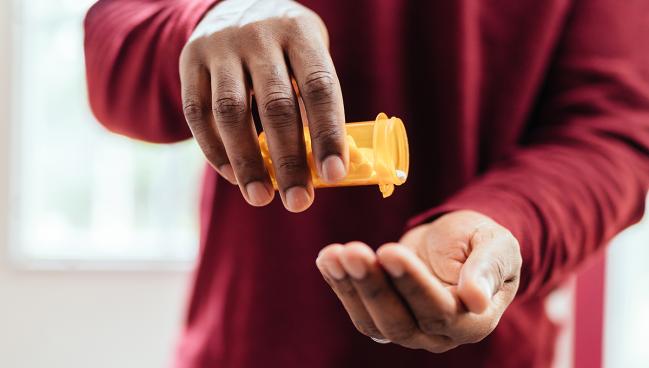 Cilostazol and isosorbide mononitrate, two widely available drugs that have beneficial effects on endothelial function, appear to improve functional and cognitive outcomes when used in patients who have had a lacunar stroke, according to the results of the LACI-2 trial.
After 1 year, the combination reduced a composite clinical outcome that included stroke/TIA, MI, cognitive impairment, dependency, and death, as well as cognitive impairment and dependency individually, researchers reported Thursday at the International Stroke Conference in Dallas, TX.
Although the phase II trial was not powered to evaluate efficacy, it established that using these drugs was feasible and well tolerated in this population, setting the stage for a more-definitive phase III study.
If the findings are confirmed in larger trials, "then this supports the endothelial intrinsic nonatheromatous pathology hypothesis of small-vessel disease," said Joanna Wardlaw, MD (University of Edinburgh, Scotland), who presented the main results. "And if that's true, then it's possible that this approach may also improve outcomes for other small-vessel-disease presentations, including vascular cognitive impairment."
Both cilostazol and isosorbide mononitrate, she noted, are widely available around the world, and inexpensive.
Philip Bath, MD (University of Nottingham, England), whose presentation focused on cognition within LACI-2, told TCTMD these are "very exciting results" but are "not results that should change clinical practice yet" until they can be confirmed in larger studies.
The LACI-2 Trial
Lacunar strokes, a manifestation of small-vessel disease, account for about one-quarter of all ischemic strokes and have relatively low dependency and recurrence rates compared with large-artery infarcts. Cognitive impairment is frequent, however, occurring in 50% to 60% of patients.
There are no specific treatments for lacunar strokes, which are believed to be caused by endothelial dysfunction in the small vessels of the brain. Thus, Bath said, medications that stabilize or replicate endothelial function might be helpful in this setting. Both cilostazol, used widely in Asia to treat stroke, and isosorbide mononitrate, used to relieve angina in patients with ischemic heart disease, fit that bill.
After phase I results showed the drugs were safe and well tolerated in patients with lacunar strokes, the investigators designed LACI-2 to further assess feasibility, tolerability, and safety, and to explore the potential impact on clinical and cognitive endpoints.
The 2x2 factorial trial, conducted across 26 UK sites, randomized 363 patients (median age 64 years; 31% women) to either cilostazol 100 mg twice daily or no cilostazol and to either isosorbide mononitrate 25 mg twice daily or no isosorbide mononitrate, resulting in four study groups: cilostazol alone, isosorbide mononitrate alone, both cilostazol and isosorbide mononitrate, or neither drug. All patients received other guideline-recommended therapy for stroke prevention.
In addition to establishing that use of these drugs was feasible and well tolerated, the study showed that it was safe, with only four patients developing hemorrhage and four dying.
For the composite efficacy outcome measured at 12 months, there were hints of benefit with cilostazol or isosorbide mononitrate alone, and a significantly lower rate with the combination compared with neither (48.6% vs 69.6%; adjusted HR 0.58; 95% CI 0.36-0.92).
Patients receiving both drugs also had significantly better functional outcomes according to the ordinal shift in modified Rankin Scale scores (adjusted OR 0.51; 95% CI 0.28-0.93).
Cognitive impairment accounted for most of the events observed for the composite efficacy outcome, and Bath reported that the combination of drugs reduced this endpoint based on a seven-level ordinal cognition scale ranging from normal function to death (common OR 0.44; 95% CI 0.23-0.85).
These findings were consistent in sensitivity analyses and across subgroups, with no evidence of an adverse interaction between cilostazol and isosorbide mononitrate.
Broader Implications
Plans for a phase III trial to confirm these results are underway, and it's expected that 1,000 to 1,200 patients with lacunar stroke will be needed, Wardlaw told TCTMD.
But these findings could have implications for other types of patients, as well, including those with other types of ischemic stroke, those without stroke but with small-vessel changes on brain scans, and those with concerns about cognitive function, Wardlaw said. That latter group would include patients with Alzheimer's disease or other types of dementia.
"If these drugs are confirmed to work in lacunar stroke, then it opens up a lot of possibilities for other conditions where the lining of the blood vessels isn't working properly," Wardlaw said, adding, "I think there are massive implications for unraveling this potential underlying mechanism."

Todd Neale is the Associate News Editor for TCTMD and a Senior Medical Journalist. He got his start in journalism at …
Read Full Bio
Sources
Wardlaw J. Cilostazol, isosorbide mononitrate and their combination to prevent recurrence and dependency in patients with small vessel disease stroke: the Lacunar Intervention Trial-2 (LACI-2). Presented at: ISC 2023. February 9, 2023. Dallas, TX.

Bath P. Isosorbide mononitrate, cilostazol and their combination to prevent cognitive impairment in patients with small vessel disease stroke: the Lacunar Intervention Trial-2 (LACI-2). Presented at: ISC 2023. February 9, 2023. Dallas, TX.
Disclosures
The British Heart Foundation funded the LACI-2 trial.
Wardlaw reports no relevant conflicts of interest.
Bath reports being an advisor to CoMind, DiaMedica, Phagenesis, and Roche, and having a relationship with Phagenesis.