Clinical Trial Conduct in the COVID-19 Era: A Road Map
Recommendations zero in on supporting ongoing heart failure trials and strengthening the "trial ecosystem" for the future.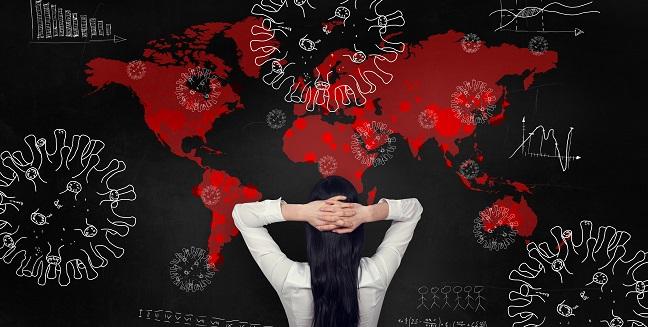 With the goal of preserving the integrity of ongoing clinical trials while maintaining the safety of patients and healthcare workers, the Heart Failure Academic Research Consortium has released recommendations on conducting research as the COVID-19 crisis continues.
The group focuses on data collection and analysis, with recommendations that "support ongoing clinical trials and strengthen the clinical trial ecosystem, which should have sustained benefits in the future," a writing group led by Mitchell Psotka, MD, PhD (Inova Heart and Vascular Institute, Falls Church, VA), notes in the November 17, 2020, issue of the Journal of the American College of Cardiology.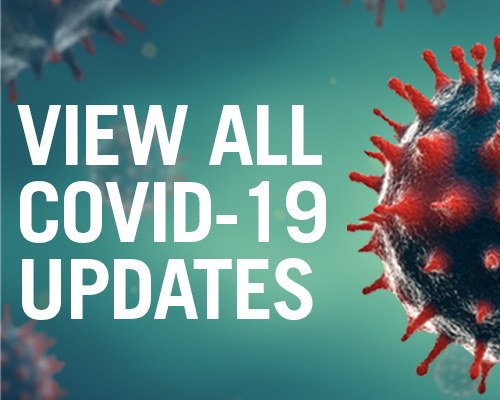 Co-author William Abraham, MD (Ohio State University, Columbus, OH), told TCTMD the statement "provides, I think, a lot of really practical guidance in regard to conducting heart failure clinical trials during the COVID-19 pandemic," with the authors taking a deep dive into all aspects of running a study.
The recommendations are applicable for trials beyond heart failure, too, he said. "Certainly the basic principles that are outlined are pretty universal," Abraham said. "The effects of COVID-19 on morbidity and mortality, for example, or its potential effects on things like patient-reported endpoints or outcomes such as quality of life assessments, and so on and so forth, really I think can be generalized to other forms of cardiovascular research."
The authors point out the well-documented detrimental effect that COVID-19 has had on trial conduct, citing data showing that in April 2020 about 90% of clinical trial sites around the world closed to enrollment, with a 95% decline in trial activity. At the same time, research focused on COVID-19 ramped up.
In response, various societies and regulators released guidance regarding the performance of clinical trials during the pandemic. "These statements promote the principles of safety for patients and research team members while striving to preserve trial integrity," Psotka et al note.
"Strategies to limit in-person data collection and maintain physical distancing are suggested," they continue. "In response, trial telehealth and remote monitoring protocol amendments have surged. Nevertheless, although new regulatory and governmental guidance documents may facilitate remote and electronic data collection, specific methodologies and standardized practices have not been established."
The Heart Failure Academic Research Consortium, a partnership between the Heart Failure Collaboratory and the Academic Research Consortium that is made up of academic investigators from the United States and Europe, patients, the US Food and Drug Administration, the US National Institutes of Health (NIH), industry partners, and payers, set out to fill that need by convening a series of meetings focused on the challenges imposed by COVID-19 and possible solutions. This scientific statement summarizes those deliberations.
Ensuring Robust Data Collection and Analysis
The document is broken down into several sections covering general principles, data and trial integrity, endpoint collection, socioeconomic disparities, and statistical considerations, with an overall focus on patient and staff safety and trial integrity.
As clinical trial activity slowed and people stopped leaving home as much during the early days of the pandemic, there was a decline in adverse event reporting for enrolled patients. Beyond the trial environment, there were dramatic reductions in cardiovascular hospitalizations and increases in at-home cardiac arrests.
COVID-19 "has had a major impact on event rates," Abraham said. "Although we're not quite sure where those will end up, it's been observed that there was an approximate 50% reduction in heart failure hospitalizations during the first peak of the COVID-19 pandemic. And so this may have profound effects on clinical trials, event rates, powering, and so on and so forth."
In order to mitigate those effects, the document "proposes some solutions in terms of how trials may adapt to COVID-19, preserve their integrity, minimize missing data, and develop revised statistical approaches to account for the potential confounding effects of COVID-19," he said.
As for the potential impact of releasing these recommendations, Abraham said: "We're hoping that, at the end of the day, despite all the challenges of COVID-19, it will allow clinical trials to essentially accomplish a very high degree of scientific integrity or rigor and allow not only within studies but perhaps across studies the ability to better interpret the effects of COVID-19 on our clinical studies."
One recommendation, he pointed out, is that investigators should try to ascertain patients' COVID-19 status prospectively or retrospectively as best as possible because that will be important for statistical adjustment. "If these recommendations are implemented across trials it will allow better comparability across trials done during the COVID-19 era," Abraham said.
Moving forward, Psotka et al write, the principles discussed in the paper should be "incorporated into contingency planning for future public health crises and systemic disruptions, including potential resurgence of COVID-19, to allow more seamless continuation of clinical research. Although some clinical research programs may unfortunately be substantially adversely affected by COVID-19, we hope our suggestions will help salvage ongoing clinical investigation and strengthen the clinical trial environment for the future."

Todd Neale is the Associate News Editor for TCTMD and a Senior Medical Journalist. He got his start in journalism at …
Read Full Bio
Disclosures
Psotka reports consulting fees from Amgen, Cytokinetics, and Windtree, as well as grant support from the FDA.
Abraham reports consulting fees from Abbott, Boehringer Ingelheim, CVRx, Edwards Lifesciences, and Respicardia; salary support from V-Wave; and research support from the NIH/National Heart, Lung, and Blood Institute.