'Salvage What We Can': Cardiology Clinical Trials in Turmoil Amid COVID-19
RCTs are paused or slowing to a trickle. Researchers predict data gaps, less funding, and new priorities when the pandemic ends.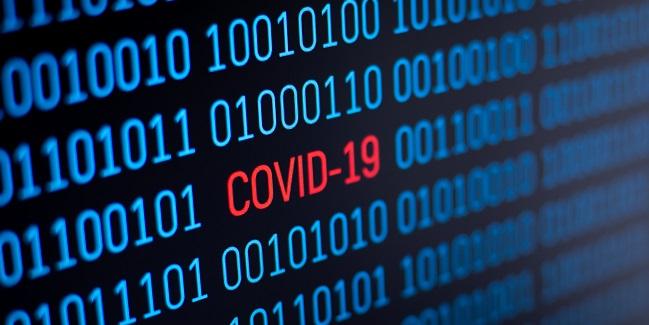 With most elective cardiovascular procedures at a standstill during the COVID-19 pandemic, academic and industry-sponsored clinical research has ground to halt. Even if a trial hasn't been officially paused, it falls way, way down on the list of priorities for overburdened healthcare systems shutting down nonessential services to deal with the mounting crisis.
For researchers leading these large-scale randomized controlled trials, the pandemic has spawned a secondary disaster, sending them scrambling to either close out studies or continue to try to follow the thousands of patients enrolled around the world.
"The entire clinical trials enterprise is in turmoil," Steven Nissen, MD (Cleveland Clinic, OH), told TCTMD. "COVID-19 has had a devastating effect. First of all, we can't ethically have patients come to offices or hospitals for study visits. Now, for ongoing trials, in many cases we can connect with the patients via phone and other means, although it's certainly not as ideal as seeing patients; but we can't bring them in for new laboratory work. We can't enroll new patients in trials."
Nissen is the study chairman for eight clinical trials, including four large-scale cardiovascular outcome studies, with roughly 50,000 patients currently enrolled and randomized. Since the outbreak began, he's been in a nonstop struggle with study sponsors and his academic research organization trying to figure out what to do. Each study has its own unique issues, he said.
The entire clinical trials enterprise is in turmoil. Steven Nissen
"One of our trials is a cardiovascular safety trial with testosterone," said Nissen, referring to the 6,000-patient TRAVERSE study. "Well, testosterone is a regulated substance and you can't necessarily give the patient an unlimited supply. We have to think about how we distribute the drug to them. Another of the trials involves an injectable agent, and for the first few visits the patient was going to be injecting in front of the study personnel. We can't do that now. Ascertaining events, collecting lab values, talking to the patient, consenting them for enrollment—all of those features of a clinical are disrupted under the current circumstances and we don't know when it's going to be restarted again."
Deepak Bhatt, MD (Brigham and Women's Hospital, Boston, MA), said the main priority right now is taking care of COVID-19 patients, as well as all other patients who come to the hospital. As a result, nearly all non-COVID-19-related research has been halted.
Bhatt is the study chairman of the 10,500-patient SCORED and the 4,000-patient SOLOIST-WHF trials, two studies testing the dual SGLT1/SGLT2 inhibitor sotagliflozin (Zynquista; Sanofi/Lexicon) that were prematurely closed because of COVID-19. SCORED was fully enrolled so the follow-up period will be abbreviated, but the smaller SOLOIST-WHF study only randomized a fraction of their planned enrolment numbers. 
"Our hope is to salvage whatever we can from the two studies," Bhatt told TCTMD. "We're committed to closing out the trials in an orderly fashion, but we're going to be closing out in the middle of an epidemic. I was involved in closing out a trial where a small fraction of the patients were [affected by] Hurricane Katrina and involved in closing out a trial where a very small fraction were in war-torn Ukraine—I've never closed out a trial in the middle of an epidemic."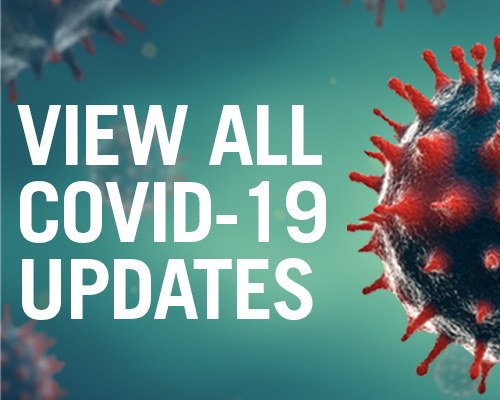 In March, the US Food and Drug Administration issued a guidance document for industry, investigators, and institutional review boards conducting clinical trials during the COVID-19 pandemic. The FDA said it is aware that "challenges" may result from quarantines, site closures, travel limitations, or interruptions to the supply chain as well as those that may occur if site personnel or trial participants become infected with SARS-CoV-2, the virus that causes COVID-19.
Ensuring the safety of trial participants is critical and, if necessary, sponsors should modify the study, according to the FDA. The multiple considerations issued by the agency are specific to circumstances, but they note that the study participants' safety, welfare, and rights may be best served by stopping participation in the trial.
Across the drug and device manufacturing industry, sponsors are making some tough calls.
Last week, Edwards Lifesciences announced they were stopping enrollment, for now, in their active clinical trials of transcatheter mitral and tricuspid interventions. Medtronic announced they had "deprioritized or postponed noncritical business activities," including training, education, and clinical trials that didn't directly support, or potentially interfered with, COVID-19 operations. Amgen temporarily paused enrollment/screening in studies where there is uncertainty around sites that can't ensure patient safety or data integrity, but noted that the phase III study testing omecamtiv mecarbil in heart failure patients is fully enrolled. Eli Lilly has temporarily halted most of their ongoing studies and delayed the start of others, while Pfizer announced a 3-week pause on recruitment in any new or ongoing global interventional clinical studies.
ORBITA-2, iMODERN, and SCOT-HEART 2
Paul Teirstein, MD (Scripps Clinic, La Jolla, CA), said investigators at his center have put most of their clinical trials on hold because they don't want to expose the research staff to unnecessary risks. However, if they are doing an "essential" PCI or a structural heart procedure, the attending physician is allowed to fully consent the patient if they're comfortable doing so and take the necessary precautions, Teirstein told TCTMD. All follow-up visits occur via telemedicine and any necessary imaging, such as echocardiography, will be done when the COVID-19 pandemic ends.  
I've never closed out a trial in the middle of an epidemic. Deepak Bhatt
At her institution, Rasha Al-Lamee, MBBS, PhD (Imperial College London, England), told TCTMD that nearly every single clinical trial is in limbo.
"The only trials that we have going on are all related to COVID-19," she said. "There's been a shift toward trying to fast-track these trials, and we have a number of them coming online, including one investigating the role of dual antiplatelet and anti-coagulation therapy in patients with COVID-19, and others investigating immunomodulators in COVID-19. However, whether it's ORBITA-2, iMODERN, renal denervation trials, or smaller PhD projects, everything else is on pause."
With ORBITA-2, the 400-patient placebo-controlled study of PCI for symptom relief in patients with stable angina, some patients are currently in follow-up and angina frequency is still being tracked as per protocol using a smartphone application. However, like other hospitals around the world, the UK hospitals have all stopped elective procedures until the pandemic passes, effectively halting ORBITA-2 and other studies.
"I suspect in the coming years, there'll be lots of caveats in our manuscripts reminding people, 'Hey, don't forget that between March 2020 and whenever this ends, we were in the midst of the COVID-19 crisis and that's why our recruitment numbers during that period look a little bit shocking'," said Al-Lamee.
In addition to TRAVERSE, Nissen's other trials include the 13,000-patient STRENGTH trial testing an omega-3 carboxylic acid (Epanova; AstraZeneca), which had been in the process of closing due to its low likelihood of showing a benefit to patients with mixed dyslipidemia. HORIZON, the large CVD outcomes study testing an injectable antisense oligonucleotide that inhibits the production of apolipoprotein(a) in 7,500 patients, has paused enrollment, but the CLEAR Outcomes study, which is testing bempedoic acid in approximately 14,000 patients intolerant to statins, is fully enrolled. Logistically, the latter trial, which is being run at 1,200 sites in 32 countries, poses a massive challenge given the global spread of COVID-19.   
"Every country is in a different place with this epidemic," said Nissen. "What do we do, say, in sites in Spain or Italy? Can you imagine the challenges of collecting patient data in Italy right now? They've had nearly 16,000 deaths." 
In the United Kingdom, the EVOLVED trial, which is a 1,000-patient study looking at whether there is any benefit to early valve replacement in asymptomatic patients with severe aortic stenosis and evidence of left ventricular decompensation, is also in a holding pattern, lead investigator Marc Dweck, MBChB, PhD (University of Edinburgh, Scotland), told TCTMD. The 6,000 patient SCOT-HEART 2 study, which is led by David Newby, MD, PhD (University of Edinburgh), also has been paused. At his institution, Dweck said, they've recently pivoted to launch a global, online echocardiography registry with the European Society of Cardiology and European Association of Cardiovascular Imaging to better understand the cardiac manifestations in confirmed or suspected COVID-19 positive patients. 
"There are also lots of PhD students who have had their projects interrupted and are now being redeployed back onto the wards," said Dweck. "Whilst a little frustrating, I think we're all looking forward to getting stuck in on the clinical side, and there are many opportunities to do valuable research in COVID-19. As always with research, you need to keep flexible and optimistic."
Speaking with TCTMD, David Kandzari, MD (Piedmont Heart Institute, Atlanta, GA), said 90% to 95% of their non-COVID-19-related research has been stopped. Even if a trial hasn't been formally suspended, like everywhere else, they're not doing any elective procedures and study coordinators are working remotely.
I think we're all looking forward to getting stuck in on the clinical side and there are many opportunities to do valuable research in COVID-19, Marc Dweck
"The only trials that are currently enrolling, and I mean not just in cardiology but in any department, are typically studies with emergency applications where the patient would be treated in the hospital one way or the other," he told TCTMD. "Specific to interventional cardiology, most hospitals across the country have decreased their cath lab utilization to only high-risk, urgent cases. . . . Similarly, it's the same for TAVR and other structural heart disease procedures. In the case of TAVR, for instance, it's only for patients who have a dire or urgent need for either balloon valvuloplasty or TAVR."
Kandzari noted that the ECLIPSE trial, a study comparing vessel preparation with orbital atherectomy (Cardiovascular Systems Inc) against conventional PCI in roughly 2,000 patients with severely calcified coronary lesions, has been paused, as has the Medtronic SPYRAL HTN-ON MED study of renal denervation. SPYRAL, in particular, has posed a challenge to investigators as some patients have required changes to their antihypertensive medication, whereas others have needed follow-up blood pressure measurements. The researchers have considered shipping ambulatory blood pressure monitors to remedy this, he added.
Small Companies, Big Impact
To TCTMD, Bhatt said there has been an attempt to maintain follow-up in clinical trials, relying on telemedicine when appropriate. Nonetheless, this is a difficult time for research, he said, noting that follow-up will not be quite as rigorous as regulators and journal editors have come to demand from clinical trials. Like Al-Lamee, Bhatt expects there'll be some degree of understanding given the current burden on physicians and hospitals at the moment.
"The data [the FDA] is going to get after the trials are over is going to be a little bit different," added Nissen. "It's not going to be quite as good they would get if there wasn't the coronavirus epidemic going on around the world."
In terms of implications, the researchers all agreed there will likely be delays in introducing a new product to market, in gaining regulatory approval or an expanded indication, or even just in answering clinical research questions. For some start-up companies, though, such delays could be devastating, especially if they're relying on a single device or drug. "Financial markets are tanking and they're likely to tank much more, and that's going to hurt a lot of small companies trying to get research off the ground as they struggle to find capital," said Bhatt. "It'll hurt ongoing trials where small companies don't have the money to weather the storm."
If we exclude patients with documented COVID-19, we might be excluding a large number of patients without any sound or scientific reason. David Kandzari
Nissen also stressed that these studies are not inconsequential, with smaller companies living and dying by the results of their randomized phase III cardiovascular outcome trials. "These are important, pivotal, regulatory trials," he said. "Determining whether bempedoic acid, for example, improves cardiovascular outcomes is critical to the development of the drug. These aren't trivial matters."
Al-Lamee said the study sponsors have been understanding about the trial stoppages and will extend funding once the recruitment phase begins again. She is also a regional specialty lead for the Clinical Research Network (CRN) portfolio, and trials adopted onto the portfolio receive government support from the National Institute of Health Research provided they recruit to time and target. Nearly every study that is part of CRN portfolio has been paused, which has implications for financial support for research teams, said Al-Lamee.      
Kandzari said the suspension of clinical trials has been positively received by investigators and sites, noting that industry has been sensitive to the current burden of healthcare workers. From an academic perspective, the spread of COVID-19 has led some industry partners and investigators to question whether study protocols need to be amended to exclude not only asymptomatic patients with SARS-CoV-2 but also perhaps those who have recovered from the disease. Another significant concern that has been raised is if a healthy patient is enrolled in a trial but then later develops an adverse outcome related to the virus.
"It's an interesting discussion because we don't as of yet know of any long-term sequelae for the majority of people who fortunately do recover," Kandzari said. "There may be instances of myocarditis that persists for some individuals with left ventricular dysfunction or heart failure. We hope that is uncommon but just don't know. In general, thinking about the overall implication for the infection rate, if we exclude patients with documented COVID-19, we might be excluding a large number of patients without any sound or scientific reason."   
'Unintended Force for Medical Revolution'
Along with Xiaowen Wang, MD (Brigham and Women's Hospital), Bhatt also took a big-picture view of the current crisis in a perspective recently published in the Journal of Invasive Cardiology when he questioned whether the COVID-19 pandemic could be an "unintended force for medical revolution."
I wonder how living through this pandemic might move the goalposts in terms of what's important. Rasha Al-Lamee
More judicious use of resources, such as cutting back on testing that provides only marginal benefits, and increased global collaboration, among other changes, could modernize medical care. Bhatt also said he hopes that greater use of telemedicine is part of that modernization, because it could reduce the number of unnecessary in-patient clinic and research visits.  
"The reason we bring patients in is because that's the way it's always been done," Bhatt told TCTMD. "Assuming the trial reimburses the site for that telemedicine visit, and assuming patient safety isn't compromised, a lot of those visits don't need to be in person. Yes, the physical exam could add a little bit of information, but in most cases, the physical exam adds little."
Nissen, however, said their shift to virtual visits had led to missing end-of-treatment laboratory values for roughly 25% of patients in one study they are closing out. Bhatt agreed that this poses challenges, and some of those tests will fall by the wayside right now. However, he argued that a lot of the safety monitoring is done because the company is fearful of the FDA review process and is not absolutely necessary, especially in situations where a company is seeking an expanded indication for an already approved agent. Getting rid of some of that unnecessary testing may help to streamline trials and reduce costs, said Bhatt.     
On the other side of this pandemic, cardiology practice and research may feel lasting changes in terms of clinical priorities, particularly as health system budgets have been stretched to the breaking point. One Italian physician recently gave TCTMD the example of extending the life of a 90-year-old with TAVR as "good medicine" but not something likely to be commonplace at least in the early aftermath of COVID-19, when exigencies have shifted to saving the lives of many younger patients infected with the virus.
Those shifting priorities, said Al-Lamee, may have long-term implications for the types of research questions being asked and funded, with some potentially seeming less relevant in light of COVID-19.
"Most of my work has been in stable disease and I worry about that," she said. "I wonder how living through this pandemic might move the goalposts in terms of what's important. At the moment, I find myself on editorial boards or reviewing research manuscripts and asking if this particular research application is important to anyone anymore. I don't know. Hopefully I am overreacting, but I don't know what our new normal will be and that's really unsettling."

Michael O'Riordan is the Associate Managing Editor for TCTMD and a Senior Journalist. He completed his undergraduate degrees at Queen's…
Read Full Bio