CMS Confirms Substantial Cuts to Cardiac CT Reimbursement in 2020
In response, professional societies like SCCT, ACC, and ACR are committing to continued advocacy efforts.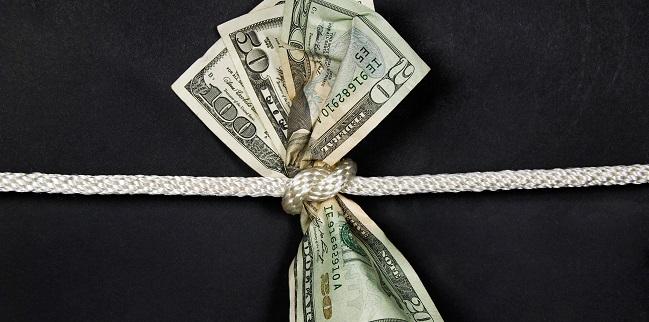 The Centers for Medicare & Medicaid Services (CMS) has rendered its final rule regarding 2020 reimbursement rates associated with cardiac computed tomography performed in hospitals, and imagers are not happy.
In July, the agency announced proposed cuts of nearly 30% compared with 2018 rates for the three main billing codes as part of the Hospital Outpatient Prospective Payment System (OPPS). As reported by TCTMD, leaders from the Society of Cardiovascular Computed Tomography (SCCT) rejected the substantial drop in reimbursement, citing the increased cost, time, and resources of performing cardiac CT as compared with other CT scans.
In an addendum to its final rule, CMS cut the reimbursement for all three of the following codes to $182.20, a drop of $19.54 compared with 2019 rates:
75572: Heart CT with contrast for evaluation of cardiac structure and morphology

75573: Heart CT with contrast for evaluation of cardiac structure and morphology in the setting of congenital heart disease

75574: CT angiography of the heart, coronary arteries, and bypass grafts with contrast
The full document has been posted to the federal register, with a formal publication date of November 12, 2019.
SCCT President Ron Blankstein, MD (Brigham and Women's Hospital, Boston, MA), called CMS response "completely inadequate."
"This is a very big deal for the field of cardiac CT," he told TCTMD, adding, "The current methodology that CMS is using is vastly underestimating the cost of cardiac CT and therefore the payment rate."
The society along with the American College of Cardiology (ACC) and the American College of Radiology (ACR) had mounted a concerted effort over the past several months to convince CMS to rethink its suggested cuts, sending letters and encouraging members to submit comments on the proposal as well as establish how much their institutions bill for cardiac CT.
"The challenge is that cardiac CT is much more complex, it takes more resources, [and] you need a specialized technologist," Blankstein explained. "When we do a cardiac CT, we administer medications like beta-blockers and nitroglycerin; we have to monitor the patients both before, during, and after the test; the hospital needs special equipment and software to conduct these; and ultimately all these things have to be accounted for when you determine the costs of providing this exam. Unfortunately, the data that CMS has is not accurate and what they believe [to be] the cost of the exam is vastly lower than the true, actual cost of providing this exam."
In its final ruling, CMS acknowledges several of the main arguments raised by commenters, including that the codes for cardiac CT be included in a higher-paying ambulatory payment classification (APC), for instance that of APC 5572 (Level 2 Imaging with Contrast) or APC 5573 (Level 3 Imaging with Contrast) instead of its current allocation to APC 5571 (Level 1 Imaging with Contrast).
"Because the geometric mean costs for the [cardiac] CTA codes range between $159 and $196, we believe it would be inappropriate to reassign the codes to these suggested APCs because their geometric mean costs are significantly higher," CMS writes. All three aforementioned cardiac CT codes will remain APC 5571 in 2020.
Additionally, CMS received comments suggesting the establishment of a new cardiac CTA cost center since hospitals don't currently submit this data for these services. "CMS is currently reviewing nonstandard cost centers used frequently in the Medicare cost report in order to establish additional standardized reporting. We will consider the establishment of a new cost center specific to cardiac CT services in our review," the agency says.
In an email sent to SCCT members yesterday, Blankstein outlined what the society is planning to do to address this issue going forward.
"Although SCCT leaders are disappointed with this outcome, we are doubling down on our efforts to improve payment for cardiac CT, and are invigorated by the enormous support from our members and partners," he wrote. The efforts they are launching include an initiative to improve billing data from facilities across the country, maintaining ongoing dialogue with CMS officials to identify better methods for determining the actual cost of CCTA services, continuing to collaborate with the ACC and ACR, and conducting outreach to congressional leaders to establish and foster relationships for future advocacy efforts.
Without these efforts, a reduction in reimbursement for cardiac CT will "absolutely" affect its use over time, Blankstein told TCTMD. "When you have other tests that are reimbursed . . . six to seven times as much from a hospital perspective, hospitals are going to invest more in tests that are going to have better payment. So it's not that overnight it's affected, but when hospitals decide about long-term investments, if a test is not adequately reimbursed, there's going to be less incentive to invest in that test."

Yael L. Maxwell is Senior Medical Journalist for TCTMD and Section Editor of TCTMD's Fellows Forum. She served as the inaugural…
Read Full Bio