CMS Finalizes Rule Allowing Reimbursement of PCI in Ambulatory Centers
Seen as a possible way to save money, the rule, supported by the ACC and SCAI, will go into effect on January 1, 2020.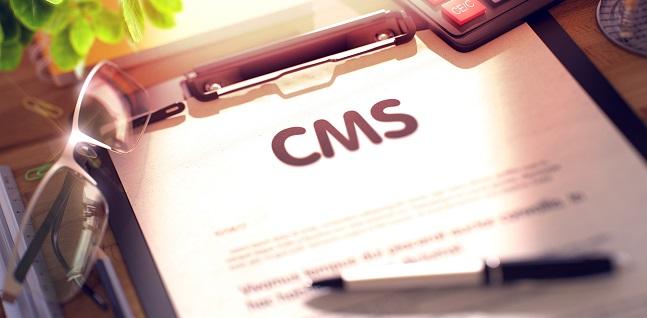 Coming soon to an ambulatory surgical center (ASC) near you: PCI reimbursed by the Centers for Medicare & Medicaid Services (CMS).
According to a rule finalized late last week, CMS will pay for certain angioplasty and stenting procedures performed outside the hospital outpatient setting starting in calendar year 2020.
"Based on our review of the clinical characteristics of the procedures and their similarity to other procedures that are currently included on the ASC CPL [covered procedure list], we believe these procedures can be safely performed in an ASC," CMS said in the final rule.
Both the American College of Cardiology (ACC) and the Society for Cardiovascular Angiography and Interventions (SCAI) provided letters of support for the changes during the public comment period following the release of the proposal back in August.
CMS initially estimated that moving 5% of coronary interventions from the hospital outpatient setting to ASCs would reduce Medicare payments by about $15 million and total beneficiary copays by about $3 million in calendar year 2020. The agency updated those figures to estimated savings of $20 million and $5 million, respectively, in its final rule.
After the idea was first proposed, there were some questions raised about how much scrutiny procedures performed at ambulatory centers would be under and whether the desire to lower costs will come at the price of reduced quality.
Reimbursement in ASCs will be available for six specific current procedural terminology (CPT) codes covering percutaneous transluminal coronary angioplasty with or without placement of stents in a single major coronary artery or branch, as well as in each additional branch of a major coronary artery.
"After reviewing the clinical characteristics of these procedures and consulting with stakeholders and our clinical advisors, we determined that these . . . procedures would not be expected to pose a significant risk to beneficiary safety when performed in an ASC and would not be expected to require active medical monitoring and care of the beneficiary at midnight following the procedure," CMS stated.
The inclusion of these interventions on the CPL comes despite the fact they may involve major blood vessels, which has been considered an exclusion for CMS coverage at ASCs.
"Although the proposed coronary intervention procedures may involve blood vessels that could be considered major, . . . we believe the involvement of major blood vessels is best considered in the context of the clinical characteristics of individual procedures, and we do not believe that it is logically or clinically consistent to exclude certain cardiac procedures from the list of ASC covered surgical procedures on the basis of the involvement of major blood vessels, yet continue to provide ASC payment for similar procedures involving major blood vessels that have a history of safe performance in ASCs," CMS said. In support of their decision, CMS cites CPT codes for "mechanicochemical destruction of insufficient vein of arm or leg, accessed through the skin using imaging guidance" and "insertion of stents into groin artery, endovascular, accessed through the skin or open procedure."
Mixed Public Reviews
The agency acknowledged that public comments solicited after the proposal was released provided mixed reviews.
Supporters "stated that our proposed additions meet our criteria to be included on the ASC CPL and that claims analyses, clinical trials, expert consensus, and clinical guidelines, among other materials, supported the inclusion of such coronary intervention procedures on the ASC CPL," CMS said. "Further, many ASC commenters contended that ASCs are well equipped to safely perform these procedures on Medicare beneficiaries."
On the other hand, the agency relayed that "some commenters stated that without defined criteria for risk stratification, beneficiaries would be exposed to significant risk if these procedures were added to the ASC CPL. Additionally, some commenters believed the percutaneous coronary intervention procedures should be performed in a hospital setting where there is an available on-site cardiac surgical backup and intensive care unit in the event of an emergency."
Although CMS determined that these procedures can be safely performed in ASCs "for certain Medicare patients," it noted that "the physician should determine whether a particular case would be a good candidate to be furnished in the ASC setting rather than the hospital setting based on the clinical assessment of the patient."
Moreover, CMS said, "we agree with commenters who stated that expert consensus, clinical guidelines, and clinical studies establish that percutaneous coronary interventions can be safely performed in an ASC setting. While we acknowledge that a majority of Medicare beneficiaries may not be suitable candidates to receive these procedures in an ASC setting due to factors such as age and comorbidities, we believe it is important to make these procedures payable in the ASC setting, in order to ensure access to these coronary intervention procedures for those beneficiaries who are appropriate candidates to receive them in an ASC setting."
ACC and SCAI Weigh In
In its letter to CMS, the ACC supported the addition of the coronary interventions to the list of covered procedures, but noted that "some amount of caution is necessary to ensure appropriate infrastructure and protocols are in place. Specific guidance for PCI performed without surgical backup exists and should serve as a framework for PCI in the ASC setting."
The ACC also raised questions, however, about whether it would be "economically feasible" to perform these procedures in ACSs, stating that "CMS should consider whether updates to the ASC payment methodology are needed in order to provide sufficient and sustainable payment."
For its part, SCAI said "it is imperative that patients undergoing PCI in the ASC setting receive the same quality of care afforded to cardiovascular patients receiving PCI in the hospital outpatient setting. We urge CMS to support the establishment of minimum facility standards that will assure quality of care in the ASC setting including a mandate for participation in a quality registry that will track outcomes for PCI procedures performed in the ASC site of service."
The agency also reviewed several other coronary procedures—atherectomy, intervention of or through a CABG graft, revascularization of chronic total occlusions, and mechanical thrombectomy—and solicited comments on whether reimbursement should be allowed in the ASC setting. CMS concluded, however, that these procedures would expose patients to significant risk if performed at ASCs.
"We support CMS not allowing reimbursement for more complex PCI procedures . . . in the ASC setting, at this time," according to an emailed statement from Ehtisham Mahmud, MD (UC San Diego Health, La Jolla, CA), SCAI's president. "SCAI believes these procedures may be associated with disproportionately higher rates of complications in Medicare populations and at this stage, they should only be performed with the extra support of the hospital setting. This may be revisited as experience with PCI in Medicare beneficiaries within the ASC setting grows."

Todd Neale is the Associate News Editor for TCTMD and a Senior Medical Journalist. He got his start in journalism at …
Read Full Bio