Coronary Plaque Seen in Half of Asymptomatic Individuals on CTA
The Miami Heart Study has the potential to unlock secrets about plaque and primary prevention, Khurram Nasir says.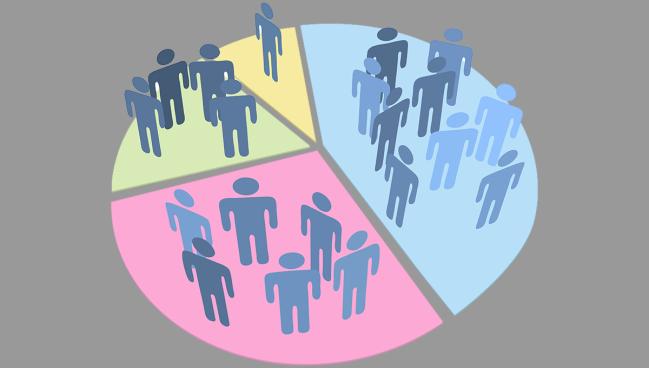 Almost half of asymptomatic people have atherosclerotic plaque on coronary CT angiography (CCTA)—including a not inconsequential number with zero coronary artery calcium (CAC)—but only a small percentage have significant stenoses, according to new data from the Miami Heart Study.
"This is the first study of its kind that has the in-depth coronary atherosclerosis assessment of a community of individuals free of established cardiovascular disease or symptoms that is giving us the insights that we never had before," lead study author Khurram Nasir, MD (Houston Methodist DeBakey Heart & Vascular Center, Houston, TX), told TCTMD. "We are hoping that this will lead to a snowball effect really in understanding the foundational disease of cardiology, which is coronary atherosclerosis, . . . and hopefully we can help prevent heart attacks and the full development of heart disease in the next 10-15 years."
Because CAC scanning can't capture the full spectrum plaque morphology, Jaideep Patel, MD (Johns Hopkins Medicine, Baltimore, MD), said the researchers are filling in a "knowledge gap" by studying CCTA in a primary prevention population.
"This study has the potential to identify new risk factors, validate novel biomarkers, provide information about early subclinical disease, and I think increase our ability to predict cardiovascular disease, particularly at a younger age," he told TCTMD. "As the study matures, we'll truly find out if the power of zero is stronger than any soft plaque."
Coronary CTA in Primary Prevention
For the institution-funded study, published online this week ahead of print in JACC: Cardiovascular Imaging, Nasir and colleagues included 2,359 asymptomatic individuals from the greater Miami area (mean age 53 years; 50% women; 47% Hispanic/Latino; and 43% non-Hispanic white).
Overall, 49% of participants showed signs of any plaque on their coronary CTA, including 16% with CAC scores of zero. Coronary stenoses of at least 50% and at least 70% were seen in 6% and 1.8%, respectively, and 7% had at least a single coronary plaque along with at least one high-risk feature.
Of those with zero CAC, only 0.8% had stenoses of at least 50%, while 0.1% had stenoses of at least 70% and 2.3% had plaques with high-risk features.
Using logistic-regression modeling, researchers found older age, male sex, tobacco use, diabetes, overweight, and obesity to be independently associated with coronary plaque and high-risk plaques. Additionally, among those with zero CAC, predictors of plaque were male sex, overweight, and obesity.
Over the past decade, clinical decision-making for primary prevention has depended upon "impact of single or clustered risk factors like diabetes, hypertension, blood pressure, or obesity," Nasir said, arguing that "these traditional approaches lack precision."
As focus shifts from "surrogate biomarkers to detection of actual disease," he continued, non-contrast calcium testing has proven to be an "excellent marker of underlying coronary atherosclerosis." However, if researchers want to understand plaque morphology and architecture, including which type poses the highest risk, as well as the social and environmental factors driving that risk, he said, CAC "is not a good test."
This is where CCTA holds the most potential, Nasir continued, adding that advances in multidetector CT techniques mean that the whole picture of plaque can be imaged in a single heartbeat with "a very low radiation dose and with some IV contrast."
CCTA and CAC
The findings of the Miami Heart Study so far track well with what has been observed for CAC testing, albeit with "some discrepancy," he said. "Just because you have a higher calcium doesn't mean that you will have the higher risk plaque or the stenosis. What we have seen that the architecture of the plaque is very variable."
Moving forward, Nasir said two questions need to be answered: "Is CTA going to add above and beyond calcium testing in giving us information that can change management? And does the information that is provided by the CTA help us enhance the risk prediction for outcomes?"
He hopes to have more information in about 2 years, Nasir said. "The most important thing for us is that the data in this study will help us understand truly the biological processes of earliest plaque buildup and the more riskier plaque, which is the information we never had before, so we are very excited about some of that translational work."
Nasir also pointed out their data are generalizable, from a patient population slightly younger than that in the MESA study, where the mean age was 60 years. The large contingent of Hispanic/Latino participants in this study is also a benefit, he noted. "The findings of this and the applications of the plaque burden, the features, and the stenosis should apply broadly overall to the US population."
A New Model
Because CCTA typically involves more radiation, contrast use, and clinical expertise, a big challenge in the future will be replicating these findings in other large-scale studies, Nasir said.
He encouraged other large academic institutions to consider funding similar initiatives, bypassing the traditional government and industry funding models. "This whole study was funded in entirety by the health system with the idea of [creating] resources which are more lasting in the spirit of giving back to the community, not only helping screen people, but also taking the lead in finding the best ways of identifying individuals at risk and encouraging R&D and innovation that can open doors to our understanding of the biology and leading to treatments."
Patel, who wasn't involved in the study, agreed that it seems a reasonable pathway for an institution to take if the resources like the CT scanner and the patient population are already in place.
"I don't know why a hospital wouldn't want to invest in [this model] if a hospital system is already invested in their community and working to improve the health of their of their population. It would make sense," he said. "Maybe this is a good way to break from that traditional model and say, 'Look, we've been successful here.' There's no reason why other institutions across the country can't emulate their own studies to do the same or even join in on the existing program that they have."

Yael L. Maxwell is Senior Medical Journalist for TCTMD and Section Editor of TCTMD's Fellows Forum. She served as the inaugural…
Read Full Bio
Disclosures
The Miami Heart Study was funded by Baptist Health South Florida.
Nasir is on the advisory board of Amgen, Novartis, Novo Nordisk; his research is partly supported by the Jerold B. Katz Academy of Translational Research; and is a member of the Steering Committee of the PAK-SEHAT Study, which is partially funded by an unrestricted research grant from Getz Pharma.
Patel reports no relevant conflicts of interest.