Coronavirus: CV Meeting Planners Keeping an Eye on Evolving Situation
China Interventional Therapeutics 2020, slated for April, has been canceled, but little impact is anticipated for other conferences.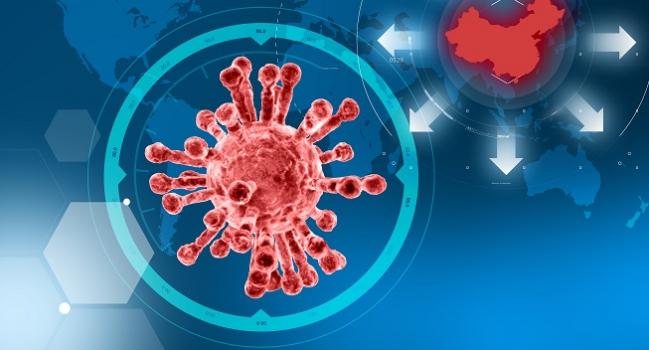 Organizers of cardiovascular meetings are monitoring developments around the spread of a novel coronavirus that first emerged in Hubei Province, China, in December 2019 and has since been detected in an additional 23 countries spanning the globe. But so far, there has been little impact on most events being planned for the coming months.
As of today, the World Health Organization (WHO) was reporting 20,630 confirmed infections with the new virus and 426 deaths (with news reports indicating at least one additional death). The vast majority of cases have been detected in mainland China, although cases have been reported now from North America, Europe, Asia, the Middle East, and Australia. There are two reported deaths outside of China, one in the Philippines and one in Hong Kong.
The outbreak has resulted in canceled flights to and from China and some government-imposed travel restrictions, despite the WHO advising "against the application of any restrictions of international traffic based on the information currently available on this event."
In the United States, the Centers for Disease Control and Prevention (CDC) has recommended avoiding all nonessential travel to China and the federal government has suspended entry of foreign nationals who have been in China within the past 14 days. US citizens, residents, and immediate family members may return home, but they'll be subject to monitoring and possible quarantine for up to 14 days.
Cardiovascular meetings by and large have not yet felt dramatic effects. One exception is the recent cancellation of the China Interventional Therapeutics (CIT) meeting, which was to be held in partnership with TCT 2020 in Shanghai at the beginning of April; it has been converted to an online-only event.
In general, professional societies with meetings coming up in the next few months are monitoring the situation but proceeding as usual.
For the upcoming International Stroke Conference (ISC), to be held in Los Angeles, CA, starting February 18, the American Heart Association/American Stroke Association (AHA/ASA) is offering all Chinese registrants a full refund and the opportunity to participate through its online resources. For other registrants, AHA/ASA is implementing on-site precautions, including hand sanitizer stations, and sharing travel safety tips from the WHO.
"At this time, we are focused on the safety of all attendees and staff during ISC in Los Angeles," an AHA/ASA spokesperson told TCTMD by email. "Additionally, we will continue to monitor the situation and will work with the appropriate public health officials as necessary regarding our March epidemiology meeting."
American College of Cardiology (ACC) CEO Timothy Attebery, DSc, MBA, issued a statement last week saying that the organization is "monitoring the progression of coronavirus closely. To that end, we have placed a temporary restriction on staff travel to China based on the [CDC] recommendation that travelers avoid all nonessential travel to China at this time."
He noted that no ACC-sponsored educational meetings or conferences, including the annual meeting scheduled for the end of March in Chicago, IL, and the ACC Asia Pacific Conference 2020 slated for the end of April in Singapore, have been canceled. "Our preparations, promotions, and registration processes for these events continue as usual," Attebery said.
The coronavirus outbreak is not expected to affect CRT 2020, scheduled to start in Washington, DC, on February 21. Ron Waksman, MD (MedStar Washington Hospital Center), CRT course chairman, told TCTMD that about 90% of the meeting's attendees are US-based, with few attendees coming from China. "I really don't think it's going to have an impact on us," Waksman said about the coronavirus, adding that more of an impact will be felt in terms of travel restrictions for exchange students and fellows.
The Cardiovascular Research Foundation has its Chronic Total Occlusion Summit coming up later this month in New York City, and—like AHA/ASA—has given a full refund to all 11 Chinese registrants who have had to cancel.
Overseas, the European Society of Cardiology (ESC) also is in a watch-and-wait mode.
"ESC's subspecialty congresses held each spring typically have few delegates attending from China," an ESC spokesperson told TCTMD by email, stating that the society doesn't anticipate the coronavirus situation having a major impact on its next meetings, Acute Cardiovascular Care 2020 and European Heart Rhythm Association 2020, both in March. "As for our flagship event, ESC Congress 2020, scheduled for Amsterdam at the end of August, it is too early to say what impact the coronavirus will have, but it too has a very small percentage of delegates coming from China."

 


Todd Neale is the Associate News Editor for TCTMD and a Senior Medical Journalist. He got his start in journalism at …
Read Full Bio