Infection During CV Hospital Stays Tied to Higher Costs, Greater Death Risk
In-hospital mortality spiked by an absolute 8.9% for patients who had just one healthcare-acquired infection, US data show.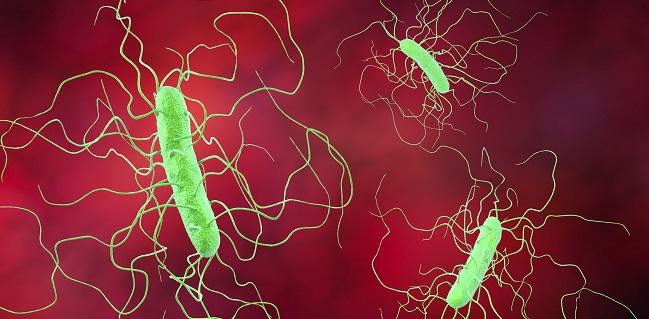 Infections acquired during admissions for common cardiovascular conditions are associated not only with added cost and longer stays but also in-hospital mortality, a recent analysis of observational US data shows.
Most strikingly, patients who had only one nosocomial infection saw their absolute risk of in-hospital mortality increase by 8.9%.
Despite an intensified focus on preventing healthcare-acquired infections in today's era of value-based care, to date little is about their consequences in the setting of CV-related hospital stays. The new study, published online in the American Journal of Cardiology, brings fresh data to the conversation.
Using data from the National Inpatient Sample (NIS)—which contains a 20% sample of all US inpatient hospitalizations—lead authors P. Elliott Miller, MD (Yale University School of Medicine, New Haven, CT), and Avirup Guha, MD (Case Western Reserve University, Cleveland, OH), and colleagues focused on adults hospitalized for heart failure, acute MI, CABG, cardiogenic shock, and atrial fibrillation or flutter.
"We came to this with the premise that patients with cardiovascular disease are becoming sicker, [with] more comorbidities and older [age]" that might put them at risk for infection, Miller noted to TCTMD.
Things that cause hospital-acquired infections are hospitals. Taking as much of the hospital away from the patient [as possible] is sort of the goal. Avirup Guha
From 2008-2015, the NIS recorded 17,889,852 hospitalizations for CV conditions: 44.3% heart failure, 4.2% cardiogenic shock, 20.5% atrial fibrillation or flutter, 26.2% acute MI, and 9.4% CABG. Of those, 158,971 hospitalizations (0.89%) involved one of the following infections: Clostridium difficile (75.4%), catheter-associated urinary tract infection (15.1%), ventilator-associated pneumonia (7.9%), and central line-associated bloodstream (3.1%).
Cardiogenic shock (4%) was the most common diagnosis to be linked to nosocomial infections. There was a stable rate of infections following "traditional" cardiac procedures, such as coronary angiography or ablation, and an increase after "nontraditional" procedures involving percutaneous left ventricular assist devices or extracorporeal membrane oxygenation. No differences were seen related to sex or race/ethnicity.
Although the proportion of these complications to overall hospitalizations is small, those that occur have many deleterious effects, Miller and Guha said. On top of the aforementioned rise in mortality risk, patients who acquired at least one infection in this study spent an average of 6.6 days longer in the hospital than patients without an infection and had healthcare costs that were $42,470 higher (85% of the hospitalizations with nosocomial infections were paid by Medicare or Medicaid).
The authors acknowledge the limitations of their analysis, including the fact that the NIS relied on ICD-9-CM coding until the last 3 months of 2015, at which point the ICD-10-CM codes came into effect. This shift meant that records from those final months of 2015 are excluded from the analysis. In fact, differences in data sources may be one reason why the Emerging Infectious Program Survey identified a markedly higher incidence of nosocomial infections (3.2%) than what's seen here, the researchers suggest.
'Major Public Health Problem'
Commenting on the results for TCTMD, Shashank S. Sinha, MD (Inova Fairfax Medical Center, Falls Church, VA), described healthcare-associated infections as a "major public health problem."
"Particularly within the cardiovascular landscape, there's emerging data that is consistent with many of the author's findings here," he said, stressing that the in-hospital mortality increase is particularly compelling. "Obviously, that sort of jumps off the page."
Better awareness of infection risk can encourage healthcare providers to minimize the length of time patients are exposed to known causes of infection, such as by reducing their days on a ventilator, Miller observed.
As Guha put it in an interview with TCTMD: "Things that cause hospital-acquired infections are hospitals. Taking as much of the hospital away from the patient [as possible] is sort of the goal."

Marcus A. Banks is the 2019 recipient of the Jason Kahn Fellowship in Medical Journalism. He is currently a master's…
Read Full Bio
Disclosures
Miller, Guha, and Sinha report no disclosures relevant to this article.