CTO PCI Consensus Document Aims for Quality, Consistency but Acknowledges Data Gaps
Continued emphasis on training and maintenance of competency is also still needed, argues one expert.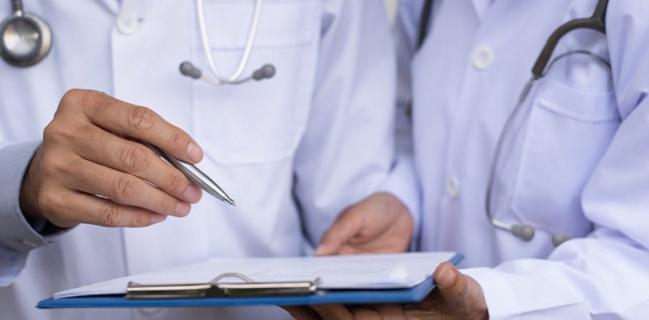 The growing yet still controversial field of PCI for chronic total occlusions (CTOs) has reached a point where consistency in practice and program development is needed for optimal outcomes, according to authors of a new global consensus document.
"We don't have, anymore, these heated controversies about how to open CTOs, and actually the whole world is converging in terms of when to do the procedure and how to do it," lead author Emmanouil Brilakis, MD, PhD (Minneapolis Heart Institute, MN), told TCTMD. "The key things we do during the live cases, whether it's Europe, North America, Asia: they're very, very similar these days. So we want to show to people that the field has matured significantly and for people who want to start doing this, these are some of the key concepts that you have to adhere to, to have the best outcomes in CTO interventions."
Proponents of CTO PCI have advocated for the procedure as a means to reduce ischemic symptoms and improve quality of life in patients, but limited data exist to support these claims. Others say that the risky approach—which requires expertise and additional resources—should be sidelined until randomized trial data prove it can reduce hard outcomes like death.
Published in the July 30, 2019, issue of Circulation, with more than 100 international co-authors, the paper outlines seven key principles for CTO PCI practice:
Ischemic symptom improvement is the primary indication

Dual coronary angiography and a structured review of the angiogram (and CT if available) are key for planning

Microcatheter use is essential for optimal guidewire manipulation and exchanges

Antegrade wiring, antegrade dissection and reentry, and the retrograde approach are all complementary and necessary crossing strategies, with the former being the most common initial technique and the latter three being more often used in complex CTOs

When the initial crossing strategy fails, efficient change to an alternative one can increase PCI success, shorten procedure time, and lower radiation and contrast use

The likelihood of crossing success and prevention of complications increases with specific CTO PCI expertise and volume and specialized equipment
Lesion and stenting technique preparation, often with intracoronary imaging, is necessary for optimal stent expansion and minimization of adverse events
"I think pretty much everyone agrees on these points," Brilakis said. "There are other points that people think strongly, but not everyone agrees on. Some people think that doing CTO PCI is not just for symptoms but can improve prognosis as well. Unfortunately, we don't have the data. There's observational studies, there's not much randomized data, so it's hard to prove those points, although sometimes this may be true."
Training Component Missing
Eric Bates, MD (University of Michigan, Ann Arbor, MI), who was not involved in the creation of this paper, told TCTMD that it is "beautifully organized and written" but is missing a component about "training, proctoring, credentialing, and maintenance of competency to make sure these highly skilled procedures are done by the most highly skilled operators to get the best outcomes."
Brilakis acknowledged that this is an important point. "But there are other papers and other ways to describe this, and this is a paper on its own," he said. "And the pathways are slightly different around the world but also follow a structure. So this is a little broader; this is not necessarily just a training tool for the ones who are starting but those who are intermediate and even the people outside interventional cardiology who used to think or are maybe still thinking that CTO PCI is the 'Wild West' where everybody's doing whatever they want. It's not the case anymore. This is standardized and there are many strong principles in the field."
Otherwise, Bates said the consensus document was "honest and measured," especially with the authors stating up-front that CTO PCI is primarily indicated for symptom and not outcome improvement at this time. "Sometimes you don't get that from a group of enthusiasts writing a white paper, but I think this is a very honest and fair representation," he said. "The question is: is this for the fewer than 5% of people that are probably fully qualified to take on these complex lesions or will some who don't have this expertise be encouraged to jump in without being fully trained and proctored and up to speed to achieve 90% success rates some of these programs have been able to accomplish?"
Training for CTO PCI would do well if it eventually mimicked what has been done for structural heart interventions like TAVR, according to Bates. "They not only developed the equipment and did the training and the proctoring, but they also have developed, partly with government prodding, criteria for programs and operators to be credentialed and to be trained so they can provide best outcomes," he said. "What we might encourage them to develop for their next [CTO PCI] paper, if they haven't already done it, is [to] develop some criteria that they would recommend for training, proctoring, credentialing, and maintaining competence because a lot of these patients do fine on medical therapy and they are assuming a bigger risk for this procedure."
Additionally, because the risk of death is that much higher with CTO PCI than non-CTO PCI, any operator in this field needs to be "fully committed," Bates said. "You probably only need one person at each high-volume PCI center dedicated to this so they get the best volumes and the best outcomes and are committed to this as their area of expertise. [The] average number of PCIs in the country is less than 50 per operator, so this procedure . . . is not meant for the average interventionalist."
Ultimately, Brilakis said this paper was needed because "there's wide variability" still among CTO operators outside of those who typically present live cases or engage in discussions at meetings and conferences—especially among those who do a lower volume of procedures.
"The basic things that everyone thinks are being done are actually not being done," he said. "That's no surprise that if you look at the success rate in nonexperienced centers, they are actually 20 or 30 points less than those in the experienced centers. So I'm hoping that this document will help some of those operators in less-developed centers adopt some basic techniques that are actually relatively easy to do [then] use them consistently, so they can kind of bridge to some extent the difference in success rates and complication rates between the experienced centers."

Yael L. Maxwell is Senior Medical Journalist for TCTMD and Section Editor of TCTMD's Fellows Forum. She served as the inaugural…
Read Full Bio
Disclosures
Brilakis reports receiving consulting/speaker honoraria from Abbott Vascular, American Heart Association, Boston Scientific, Cardiovascular Innovations Foundation, CSI, Elsevier, GE Healthcare, InfraRedx, and Medtronic; receiving research support from Regeneron and Siemens; and holding shares in MHI Ventures.
Bates reports no relevant conflicts of interest.