December 2020 News Roundup
This month features news from AHA 2020, weekly COVID-19 tests for hospital workers, wins for mobile stroke care, and more.

Cath Lab Dispatch is TCTMD's monthly roundup of recent news tidbits from journals and medical meetings around the globe.
Check out our latest coverage from the virtual American Heart Association (AHA) 2020 Scientific Sessions here.
Four societies representing critical care workers has sent a joint statement to the Trump administration, the incoming Biden administration, US Congress, and governors that reiterates the urgent need for immediate action and a national plan to disrupt COVID-19 transmission. The statement references the "unconscionable risk" that healthcare workers are being asked to take by preserving personal protective equipment (PPE) and calls for measures to control equitable allocation of other resources, including ventilators and medications.
Premature menopause is associated with an increased risk of clonal hematopoiesis of indeterminate potential (CHIP), a recently recognized risk factor for CV disease. Writing in Circulation, researchers say women with early menopause, particularly natural premature menopause, may benefit from early CHIP screening and targeted preventive strategies.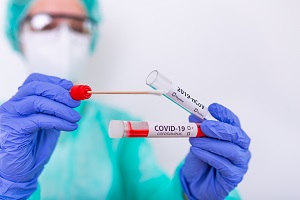 Beginning this month, all workers at general acute-care hospitals in California will be required to have weekly COVID-19 testing, along with all newly admitted patients. The novel recommendation from the state's Department of Public Health stems from efforts by numerous organizations, most prominently the California Nurses Association, to strengthen protective measures for healthcare personnel.
The initial months of the COVID-19 pandemic in the United States—and the stay-at-home orders associated with it—were tied to a surge in overdose-related cardiac arrests. At the peak of the surge in May 2020, the rates were more than double the baseline values from the previous 2 years, researchers conclude in JAMA Psychiatry.
Initiation of sacubitril/valsartan in patients who have heart failure with reduced ejection fraction (HFrEF) in the PROVE-HF trial was associated with rapid and significant improvement in Kansas City Cardiomyopathy Questionnaire (KCCQ)-23 scores. In a recent paper in JACC: Heart Failure, investigators report that the improvements were related to changes in levels of pro-B-type natriuretic peptide (NT-proBNP), which were seen within 2 weeks of starting therapy.
Use of a mobile interventional stroke team (MIST) can improve short-term clinical outcomes and possibly even long-term outcomes, according to a study in Stroke. Compared with a standard strategy of transporting to the nearest hospital for IV tPA followed by subsequent transfer to a comprehensive stroke center, deploying a MIST team to the patient's location to perform endovascular therapy resulted in an average 83-minute faster door-to-recanalization time. The study authors contend that in select geographic areas MIST has the potential to disrupt current stroke systems of care.
Rapid discharge with real-time home monitoring may be an option for carefully selected patients following TAVR. In Structural Heart, researchers describe how they successfully used this protocol for three patients from their institution during a COVID-19 surge in their region to decrease the risk of inpatient transmission and conserve hospital beds and PPE.
The Institute for Health Metrics and Evaluation (IHME) released a new report showing that as of December 03, 2020, COVID-19 surpassed ischemic heart disease as the leading cause of death in the United States.
New concerns have been raised about the impact of the novel coronavirus on children's hearts. An unusual case report published in the Journal of the American College of Cardiology describes a 2-month-old infant who experienced reversible myocardial injury and heart failure as a result of infection. The child had atypical symptoms and an initial negative test for COVID-19.