Dobutamine Shortage: ACC Experts Offer Tips, Alternatives
The aim is to have clear information as to what options are available and when dobutamine should be prioritized.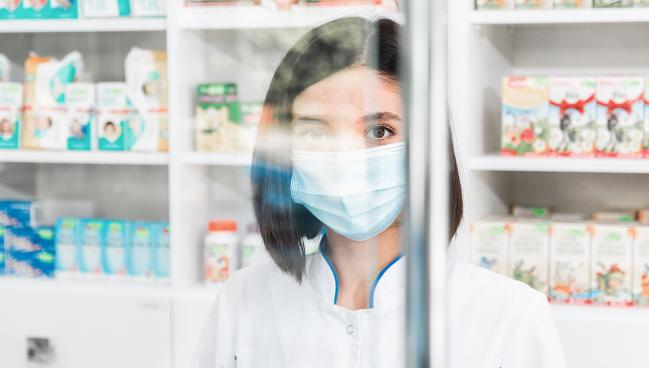 (UPDATED) A hastily convened collaboration between physicians, pharmacists, and industry experts has pulled together guidance for hospitals and clinicians navigating the US dobutamine shortage that has been worsening over the last few months.
According to senior author Craig Beavers, PharmD (University of Kentucky, Lexington), who first spoke with TCTMD about the worsening dobutamine crisis last month, the working group—including members of the Heart Failure and Transplant Member Section and the Pharmacists Work Group of the Cardiovascular Team Section of the American College of Cardiology (ACC), along with nationally renowned drug shortage expert Erin Fox, PharmD (University of Utah, Salt Lake City)—was assembled in "record time." Recommendations were researched, discussed, written up, and then finalized for publication within 1 week. The plan is to update the document as new information emerges.
"I am really happy with the way this collaboration worked," lead author Maya Guglin, MD, PhD (Indiana University School of Medicine, Indianapolis), told TCTMD in an email. "Everyone contributed to the discussion. As a result, we produced the document that can be used as a template for addressing future drug shortages as they occur."
As Guglin, Beavers, and colleagues point out, the dobutamine shortage is primarily affecting the care of patients with advanced heart failure and other low-output situations, such as cardiogenic shock, as well as postoperative patients with low LVEF. But diagnostic procedures—most notably, dobutamine stress echo—are also affected.
Which Drugs, When
The aim of the document, said Beavers, is to spell out for physicians the scenarios in which good alternatives exist and how to use them, and others for which limited dobutamine stocks should be reserved.
For postoperative management in the setting of low cardiac output, alternative catecholamine or noncatecholamine inotropes and vasopressors should be used, since there is no strong evidence to support the superiority of dobutamine in these settings.

Milrinone is the best alternative to dobutamine for low cardiac output conditions such as advanced heart failure, cardiogenic shock, and postoperative states in patients with low LVEF.

For diagnosing cardiac ischemia, adenosine nuclear stress test or stress cardiac magnetic resonance should be used in place of dobutamine stress echo.

For assessing myocardial viability, MRI, PET, or SPECT with thallium or technetium should be used instead of dobutamine stress echo.

For low-dose dobutamine stress echo, no good alternatives exist, making this one scenario for which dobutamine could be kept in reserve.
To TCTMD, Guglin fleshed out this last scenario, noting that it is specifically the diagnosis of low-flow aortic valve stenosis for which dobutamine has no established substitute.
"In this condition, the aortic valve does not open either because it is severely stenotic or because the cardiac output is so low that there is 'no need' to open any wider," she explained. "Dobutamine makes the cardiac contraction stronger, increasing the output. So, if the aortic valve can open wider, it will. If it still does not it is likely severely stenotic which is an indication for surgical or transcatheter valve replacement.
"Dobutamine," she continued, "is the only agent for which diagnostic criteria in this situation were developed and standardized."
The low-flow aortic stenosis example is one of five clinical scenarios provided in the document. Four other scenarios explain how and when to use dobutamine alternatives.
"We wanted people to be aware of, in the cardiovascular disease space, the most common scenarios for which you need to really reserve your dobutamine versus others where you really need to seek out these alternatives," said Beavers.
A table summarizes the available alternatives to dobutamine, their potential side effects, and their variable impact on dopamine, cardiac output, heart rate, systemic vascular resistance, vasopressin, and adrenergic receptors. Additional tables offer a direct comparison of the pharmacology, pharmacokinetics, and hemodynamic effects of dobutamine and milrinone.
Advanced heart failure patients are the ones that "suffer the most," Guglin observed, most notably those with inotrope dependency who require continuous infusion of intravenous inotropes. Since milrinone and dobutamine are the only two US Food and Drug Administration-approved inotropes, the dobutamine shortage has "immediately strained the supply of milrinone," she said. "Many patients had to spend extra weeks hospitalized because the home health companies stopped providing the service of outpatient inotropes."
Going Forward
Authors of the guidance reached out to both US suppliers of dobutamine and received a detailed response from Pfizer, which is the sole manufacturer of dobutamine in vials and produces approximately 30% of dobutamine in flexible containers. In response, Pfizer has said that the shortage is due to "a complex combination of manufacturing challenges" that includes increased demand and manufacturing delays for a component supplied by a third party. The company anticipates "full recovery" in late 2022 or early 2023. In the meantime, the company is releasing "limited quantities of product to wholesalers as well as through direct shipments, on a weekly basis" and is asking the FDA for an emergency date extension for certain lots of dobutamine.
According to Beavers, Baxter Healthcare, the other US dobutamine supplier, has not yet provided details on the cause of or timeline for its shortage.
The plan going forward is for the ACC's Pharmacists Work Group of the Cardiovascular Team Section to summarize and fast-track information on drug shortages of importance to practicing cardiologists, and to update any published information on ongoing drug shortages as it comes in. Having pioneered this process for the current dobutamine shortfall, Beavers said future guidance on drug supply problems will be even swifter. Dopamine, he noted, has recently been listed in shortage—as a result of the dobutamine shortfall—and the group hopes to issue dopamine recommendations soon. Happily, Beavers said, dopamine advice can lean heavily on the dobutamine recommendations already released.

Shelley Wood is Managing Editor of TCTMD and the Editorial Director at CRF. She did her undergraduate degree at McGill…
Read Full Bio