Don't Expect Success in Interventional Cardiology, Prepare for It!
There are plenty of resources available to help fellows prepare for and maximize their cath lab experience.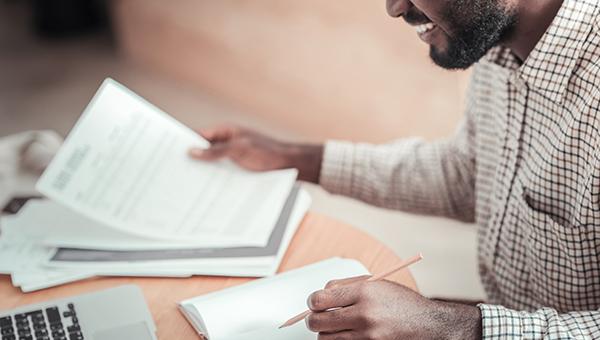 After many long years of training, the year I start my interventional cardiology fellowship has come! I couldn't be more excited to start this final chapter: everything I have worked towards has been in preparation to achieve this lifelong passion.
When I was offered an interventional fellowship position at the University of Massachusetts exactly a year ago, half of my general cardiology training still lay in front of me. There was a lot yet to be learned and accomplished—overnight calls to be toiled through and a plethora of boards to be certified in. I couldn't help but think there had to be more I could do with this year and a half to prepare me for what lay ahead.
Nothing can ever substitute for time spent in the cath lab, but there are many ways to gain knowledge ahead of time that may ultimately improve your outcomes. The ongoing pandemic has made it amply clear that remote learning is here to stay and more powerful than we could have ever imagined. For me, having conversations with the attending interventionalist "till the 1 & 25 kicks in," scrolling through my Twitter feed while walking between hospitals on call nights, and soaking in insights from sagacious strangers at in-person events helped shape my ongoing instruction. The resources below have helped me transition from neophyte to initiate.
Emmanouil Brilakis' educational resources are the holy grail for any inspiring interventional cardiology fellow. From his textbook

Manual of Percutaneous Coronary Intervention

s

to his bite-size illustrative

YouTube videos

, these offerings provide a meticulous and comprehensive approach to learning the basic skills of interventional cardiology.

The

Cardiovascular Research Foundation

(CRF) Fellows Course Connect

and

Society for Cardiovascular Angiography and Intervention

(SCAI) online learning center

have an abundance of valuable information that summarizes the current understanding of the field and the data that support it.

The

American College of Cardiology (ACC) CathSAP

videos

are assiduously complied by editors Sunil Rao and Frederick Welt to help develop a conceptual and evidence-based understanding of the field.

Reinforce your understanding of invasive hemodynamics with either

Kern's Cardiac Catheterization Handbook

by Paul Sorajja, Michael Lim, and Morton Kern or my personal go-to, the

Textbook of Clinical Hemodynamics

by Michael Ragosta.

Keep a vigilant eye out for interventional cardiology fellows' courses—many coming back in-person in 2022—offered by

CRF

,

SCAI

,

Scottsdale Interventional Forum

, and

Northwell Health

. Often, they admit general cardiology fellows accepted into interventional fellowships. The targeted, densely packed didactics, case-based discussions, and hands-on training will set expectations of the skills you're about to learn. The experience will also provide ample opportunities to gain valuable insights and network with fellows a year ahead of you.

Harness industry-offered resources by companies such as Philips, Boston Scientific, and Abbott so you can attend workshops on IVUS and OCT setup and interpretation.

Acculturate yourself with app-based decision-making tools and incorporate them in interesting cases you see. My personal favorites are

BifurcAID 3D

,

CalcificAID

,

OCTAID

,

ComplicAID

, and

GuidewireAID

, all pioneered by the Icahn School of Medicine at Mount Sinai.

Habituate tuning in to the latest episodes of

CCC Live Cases

as they air or watch the recorded cases on YouTube to appreciate the ingenuity, skill, and methodical decision-making behind tackling some of the most complex interventional cases.

Embrace the power of

#

CardioTwitter

, offering daily doses of apothegms and interesting cases. Consume voraciously but astutely, engage frequently, and contribute when possible.

Add more depth to your commute at least once a week by listening to a podcast of interest. I recommend

Parallax

by Ankur Kalra

,

ACCEL Lite

, the

JACC

series

,

HeartSounds

With Shelley Wood

, and

CardioNerds

.
While I do get the occasional opportunity to be actively involved in coronary interventions as a general fellow, I focus most of my attention in the lab on refining my skills in all the components that make up a diagnostic study, anticipating any difficulties I might encounter, and learning how to troubleshoot them. My emphasis this year has been on mastering ultrasound imaging guidance for arterial access, becoming equally proficient with both the anterior puncture and through-and-through techniques of arteriotomy, and becoming adroit with the use of vascular closure devices.
As I look forward to learning, refining, and practicing the craft and skill for this job, the best in the world, I do hope you find this primer useful. Feel free to reach out on Twitter (@YChowdhuryMD) so that we may learn and grow in this profession together.

Yuvraj S. Chowdhury, MD, is currently the chief fellow at the SUNY Downstate cardiology fellowship program. He completed his internal…
Read Full Bio