Top Five Online Resources for Fellows Pursuing Interventional Cardiology
Virtual learning has exploded over the past year, but some websites stand out for excellent content geared toward trainees.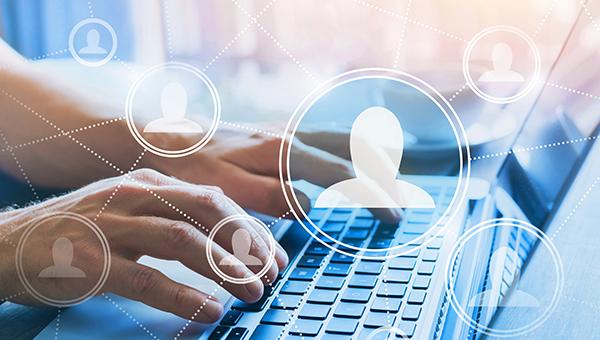 The internet can seem endless regarding every topic, but even more so when it comes to resources to further your understanding of cardiology and interventional cardiology. Further, with many traditional in-person educational events now being presented online, information is being transmitted to a wider audience than ever before. So what are the best resources for trainees with limited time seeking knowledge and an expanded skill set? Here are my favorites:
Originally started in 2019 by a former Fellow Talk blogger, the podcast features Kalra speaking with a variety of invasive and noninvasive cardiologists, patients, and healthcare professionals about clinical trials as well as current practice trends and future/past directions of the field. However, what has been most practice-changing for me are the discussions regarding mentorship and communication and how these interactions can have a wide impact upon both the mentor and mentee. The insight has been invaluable and altered my approach to these interactions, so that I can not only be a strong advocate for my mentees but also understand the time, energy, and effort my attendings/seniors put into mentoring me, as well.  
You can subscribe to this grand rounds series of lectures by Montefiore Einstein Center for Heart and Vascular Care on YouTube to hear about interventional-based topics from experts throughout the world. While not live, these hour-long lectures given by guest speakers are archived online for all to view at their own convenience, including the questions and answer sessions from the faculty and fellows at Montefiore who attend in person. A range of topics are discussed, from multimodality imaging to access routes, as well as trends in structural heart interventions. One of the most interesting things for me has been that the speakers are not limited to interventional cardiology, but rather represent a wide swath of multidisciplinary care to encompass the entire spectrum of cardiovascular disease. A few of my favorite lectures over the past year include: one on large-bore access by Duane Pinto, MD, tips and tricks for radials by Sunil Rao, MD, lesion modification by Jeffrey Moses, MD, and 3-D printing and AI in structural disease by Dee Dee Wang, MD.
Available both as a physical book as well as a corresponding YouTube lecture series, the essentials of interventional cardiology are approached in a stepwise, algorithmic fashion by Brilakis. This has been an invaluable resource for me to understand procedural planning and decision-making for both my diagnostic and procedural practice. He offers case-based discussion and a separate YouTube series for chronic total occlusions, as well. I like how easy it is to navigate to a particular topic to refresh your memory for a particular case. The Manual of Percutaneous Coronary Interventions spans over 100 chapters and videos and is truly a great resource for all aspiring and current interventional fellows to have at their fingertips.
SCAI offers a wide variety of online resources for foundational topics in interventional cardiology that are available to all fellows free of cost. These lectures given by leaders within the field provide the basis for understanding both the practical aspects of invasive procedures as well as the research and data that support these decisions. Lectures cover not only access and lesion preparation but also management of complications and antiplatelet/antithrombotic therapies. They are continuously updated and correspond to the SCAI Fellows courses.
CRF's Fellows Course has been long known among interventional cardiology trainees, and just because the meeting hasn't been held in person recently doesn't mean the educational content or the mission of the program has changed at all. In fact, there are several resources available online for trainees. Similar to the content provided by SCAI, CRF offers lectures on many hot topics in the field as well as lots of good background and data you owe yourself to soak up if you want to be successful. This past year CRF held a Q&A session for fellows with leading experts within the field to focus on career development and mentorship, which I found very helpful and insightful as the faculty shared their own experiences in navigating training and early career roles.

Kris Kumar, DO, is a third-year general cardiology fellow at Oregon Health and Science University. Prior to his journey in…
Read Full Bio