EAS Consensus Document Strives to Banish Skepticism Over LDL Cholesterol's Causal Role in Atherosclerosis
Data from more than 200 different studies show consistent linear and dose-dependent relationships "unequivocally," confirming causality, authors say.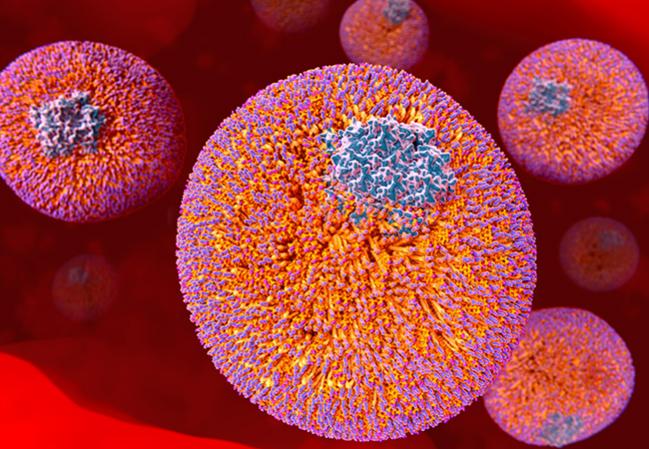 PRAGUE, Czech Republic—LDL cholesterol has long been thought to actively contribute to the development of atherosclerotic cardiovascular disease, but a new consensus document of more than 20 million person-years of evidence published by the European Atherosclerosis Society (EAS) and discussed here at their annual meeting aims to put an end to any lingering doubts over whether the association is causal.
In his presentation at a late-breaking news session today, EAS Consensus Panel Co-Chair M. John Chapman, PhD (Pitié-Salpêtrière Hospital, Paris, France), said the necessity for the paper stems from the misunderstanding of what LDL cholesterol actually is. "Do we not know enough already about LDL and LDL cholesterol? Well, the answer is no, we don't," he said. "Even the regulatory bodies across the world are continuing to refer to LDL as a surrogate marker or as a biomarker of cardiovascular risk."
Published today in the European Heart Journal to coincide with the 2017 EAS annual meeting, the consensus document summarizes data from more than 200 prospective cohort studies, Mendelian randomization studies, and randomized trials of LDL-lowering therapies comprising more than two million participants and reporting more than 150,000 cardiovascular events.
All studies consistently show "that any mechanism of lowering plasma LDL particle concentration should reduce the risk of [atherosclerotic cardiovascular disease] events proportional to the absolute reduction in LDL-C and the cumulative duration of exposure to lower LDL-C, provided that the achieved reduction in LDL-C is concordant with the reduction in LDL particle number and that there are no competing deleterious off-target effects," write the authors, led by Brian Ference, MD, MPhil, MSc (Wayne State University School of Medicine, Detroit, MI). All relationships were linear and dose-dependent. This evidence "unequivocally" establishes a causal link between LDL cholesterol and atherosclerosis, they add.
Additionally, the benefit from LDL-lowering therapies depends on baseline cardiovascular risk, baseline LDL cholesterol levels, and absolute reduction in LDL cholesterol and duration of treatment, the authors conclude.
In his presentation, Chapman said that this paper, combined with other recent data showing the safety of very low LDL-cholesterol levels, leads him to believe that "lowering LDL cholesterol levels in individuals at high cardiovascular risk earlier rather than later appears advisable, especially in those with [familial hypercholesterolemia (FH)]."
"Early diagnosis and early treatment is essential" for patients with FH since their LDL cholesterol levels begin to increase from birth, said statement co-author Frederick Raal, MMed, PhD (University of the Witwatersrand, Johannesburg, South Africa), in a press release. "It has been remarkable to witness the benefit of LDL-lowering therapy which has allowed these patients . . . to lead longer, healthier lives."
Donald Lloyd-Jones, MD (Northwestern University Feinberg School of Medicine, Chicago, IL), who was not involved in writing the statement, called those who continue to have "unfounded skepticism" over LDL's causative role as "akin to climate change skeptics."
As such, he told TCTMD in an email, "it is very helpful to have a concise and coherent summary of the overwhelming evidence of LDL-C causality laid out in one place."

Yael L. Maxwell is Senior Medical Journalist for TCTMD and Section Editor of TCTMD's Fellows Forum. She served as the inaugural…
Read Full Bio
Sources
Ference BA, Ginsburg HN, Graham I, et al. Low-density lipoproteins cause atherosclerotic cardiovascular disease. 1. Evidence from genetic, epidemiologic, and clinical studies. A consensus statement from the European Atherosclerosis Society Consensus Panel. Eur Heart J. 2017;Epub ahead of print.

Chapman MJ. LDL is causal to atherosclerosis. Presented at: EAS 2017. April 24, 2017. Prague, Czech Republic.
Disclosures
Travel and meeting logistics for the EAS Consensus Panel were supported by unrestricted educational grants from MSD and Amgen.
Ference reports receiving research grants from Merck, Amgen, and Esperion Therapeutics and receiving honoraria for lectures, consulting and/or advisory board membership from Merck, Amgen, Esperion, Ionis, and the American College of Cardiology.
Chapman reports receiving research grants and/or consulting for and/or receiving speaking fees from Amgen, Kowa Europe, MSD, Pfizer, Sanofi and Regeneron, Servier, and Unilever.
Raal reports receiving grants/research support from Amgen and Sanofi and receiving speaker fees or honoraria for consultation from AstraZeneca, Merck, Amgen, and Sanofi.
Lloyd-Jones reports no relevant conflicts of interest.