Enough PCI 'Versus' CABG—Time to Focus on Understudied Groups
Neither PCI nor CABG is going away, and both play important roles in coronary revascularization, says surgeon Mario Gaudino.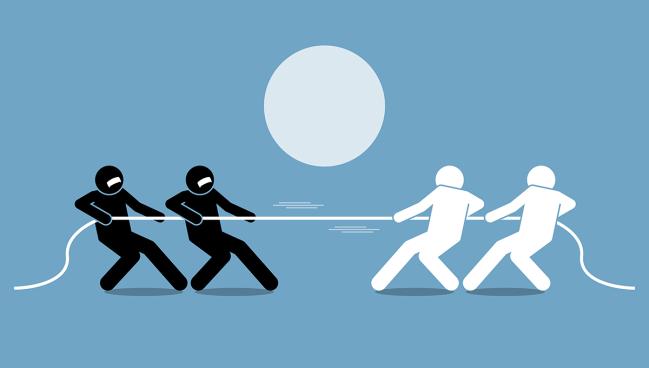 A new deep dive into the relative risks and benefits of CABG surgery and PCI outlines the advantages and disadvantages of the two revascularization strategies, making the case that both have a place in the right patient with coronary artery disease.
While the academic world has, at times, been embroiled in rancorous debates about the merits of one approach over the other in different settings, such as left main CAD or stable multivessel disease, Mario Gaudino, MD (Weill Cornell Medicine, New York, NY), believes the discussion should move beyond this.
Gaudino, a cardiothoracic surgeon, would be particularly happy to never see "versus" used ever again when discussing the two procedures. "Versus is the problem," he told TCTMD. "It's PCI and CABG. In most patients, it's either one or the other because there are very clear medical reasons where one or the other is preferred."
"The comparison between PCI and CABG has been going on for 20 years and we understand very well that they are two very different interventions, and they're both here to stay," Gaudino continued. "They're both part of current practice, but in different patients. There is a minimal group of patients where both treatments can achieve the same result and the same effect, but even in those limited number of patients where there is real equipoise, in the end patient preference should make the difference."
The perspective, published late last month in the Lancet with Gaudino as first author, is an extensive review of the various clinical trials, including those comparing PCI or CABG to medical therapy. Felicita Andreotti, MD, PhD (Fondazione Policlinico Universitario Gemelli IRCCS, Rome, Italy), a clinical cardiologist, and Takeshi Kimura, MD, PhD (Hirakata Kohsai Hospital, Osaka, Japan), interventional cardiologist, are the two other authors on the paper.
William E. Boden, MD (Boston University Chobanian & Avedisian School of Medicine/VA New England Healthcare System, MA), who led the 2007 COURAGE trial comparing medical therapy to PCI in stable patients and later participated in the ISCHEMIA trial, was impressed. Despite the lack of new evidence to consider, the review offers a well-balanced appraisal of the field, he said, noting that it calls attention to the fact that not all patients need revascularization.   
"They lay out the case where there are benefits with CABG surgery, where there are potential benefits of PCI, and where there's still a lack of clarity or certainty," Boden told TCTMD. In fact, the reviewers appear to have "bent over backwards" to be fair to both the surgical and interventional groups, said Boden.
Guidelines Generate Controversy
While the review is not focused on the current controversies in coronary revascularization per se, it does highlight the various guideline recommendations from the different societies in selected patients, such as those with stable CAD, diabetes, low ejection fraction, and acute coronary syndromes. It's in these guidelines where a lot of the controversy, or at least a difference of opinion, is rooted.
For example, the American Association for Thoracic Surgery (AATS) and the Society of Thoracic Surgeons (STS) didn't endorse the 2021 revascularization guidelines from the American College of Cardiology and American Heart Association (ACC/AHA), largely because CABG surgery was downgraded to a class II recommendation from a previous class I indication in patients with multivessel CAD. The AATS and STS were involved in the guideline-drafting process for 3 years but withdrew their support over this and other issues. 
On the other side of the Atlantic, there has been a long-standing and vocal disagreement between surgeons and interventional cardiologists over the 5-year mortality results of the EXCEL trial, which in turn led the European Association for Cardio-Thoracic Surgery (EACTS) to withdraw its support from the European Society of Cardiology (ESC) revascularization guidelines for left main CAD. The EACTS has called for an independent review, which is still ongoing.,.
In general, Gaudino and colleagues conclude there is a higher rate of periprocedural complications with surgery but more MI and revascularizations during follow-up with PCI, and say that CABG should be preferred for patients with complex disease, especially diabetes or reduced ejection fraction. The key factors for the heart team to consider when choosing between PCI and CABG include coronary anatomy, patient presentation, comorbidities and/or risk factor control, surgical risk, life expectancy, local expertise, and patient preference. 
Boden said that while there has been a lot of focus on the best revascularization strategy for left main coronary artery disease, there has not been a modern clinical trial comparing PCI or CABG surgery with optimal medical therapy in this patient population.
"There are still some unanswered questions," said Boden, noting that such a trial could include asymptomatic patients at low-to-intermediate risk with normal ejection fraction. "We have so many more weapons now in our therapeutic arsenal that one could plausibly design such a trial to look at this issue." The guidelines, he added, haven't changed in 40 years and recommend that all patients with at least a 50% stenosis of the left main coronary artery—regardless of symptoms, stenosis severity, the extent and severity of ischemia, or left ventricular function—should undergo revascularization. "I think that's where we need more data," said Boden.
Who Is Not Being Studied?
In addition to the evidence roundup, the new review highlights some of the underrepresented groups in clinical trials, noting that much of the evidence is derived from white, middle-aged males in high-income countries. Everyone else, said Gaudino, including women, older adults, and people from low- and middle-income countries (LMICs), is ignored.
At least two of these underrepresented groups are the focus of ongoing studies. Gaudino is leading the first cardiac surgery trial in women: ROMA-Women, a nested trial within the ROMA study testing multiarterial grafts against a single arterial graft in primary isolated nonemergent CABG.
Elsewhere, the British Heart Foundation-funded SENIOR-RITA trial is comparing revascularization with PCI or CABG to medical therapy alone in patients 75 years or older with acute non-ST elevation MI. In prior revascularization trials, the mean age of patients at baseline was approximately 65 years.
That leaves LMIC populations, which are difficult to study despite established geographical differences in PCI and CABG outcomes between these countries and high-income countries. Studies in LMIC populations, however, are unlikely to be funded by industry and would need support from national health agencies, said Gaudino.  
Future Directions
Unless new studies are designed to address these particular understudied populations, Gaudino said, he would be unwilling to participate in yet another trial comparing a new stent against CABG surgery.
"We know the answer is always the same," said Gaudino. "The mother of all PCI versus CABG trials was the ARTS trial published by Patrick Serruys in the New England Journal of Medicine in 2000. The results were that there was no difference in mortality, but with surgery you have lower MI and lower repeat revascularization over the course of the follow-up. In 23 years, it does not change."
Boden agreed there is a need for broader evidence to determine if trial findings apply universally to all patients. In the landmark ISCHEMIA trial, for example, just 22.6% of participants were women, even though investigators felt they did reasonably well to achieve even that level of representation.

Michael O'Riordan is the Associate Managing Editor for TCTMD and a Senior Journalist. He completed his undergraduate degrees at Queen's…
Read Full Bio
Disclosures
Gaudino reports research grants from the Canadian Institutes of Health and Research and the National Institute of Health.