Surgeon Groups Explain Why They Didn't Endorse New CAD Revascularization Guidelines
With three primary grievances, plus representation issues, the AATS and STS are seeking changes to guideline-writing processes.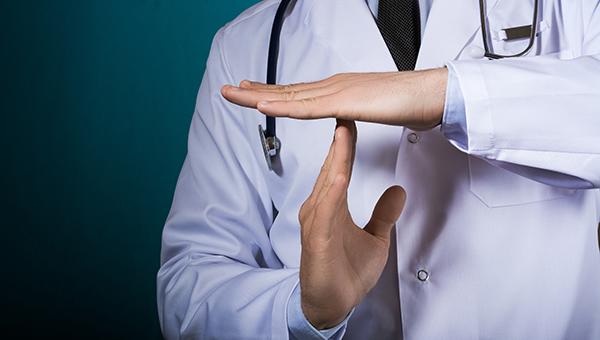 (UPDATED) Downgrading the level of evidence for CABG in multivessel CAD is their primary reason for not supporting new revascularization guidelines from the American College of Cardiology and American Heart Association (ACC/AHA), two organizations representing cardiac surgeons say. They also have broader concerns relating to the composition of the writing group.
The new guidelines released earlier this month included a multidisciplinary writing committee that was chaired by a cardiac surgeon. As TCTMD reported, the ACC/AHA guidelines for coronary artery revascularization, drafted in partnership with the Society for Cardiovascular Angiography and Interventions, are intended to replace or retire six existing guidelines, including those for PCI and CABG (2011), as well as those for stable ischemic heart disease, STEMI, and NSTE ACS (2012, 2013, and 2014, respectively).
In an editorial published online December 23, 2021, in the Annals of Thoracic Surgery, the American Association for Thoracic Surgery (AATS) and the Society of Thoracic Surgeons (STS) list three main areas of concern, starting with the downgrading issue. Both organizations had been involved in the guideline-drafting process for 3 years but declined to endorse the final recommendations.
"We believe that there's been overinterpretation of studies that weren't designed or powered to test whether coronary surgery helps people live longer with triple-vessel disease versus medical therapy," Joseph F. Sabik III, MD (University Hospitals Cleveland Medical Center, OH), lead author of the editorial, told TCTMD in an interview. Sabik and colleagues note that the guideline committee cited the ISCHEMIA trial in supporting a downgrade from class 1 to 2b for CABG to improve survival compared with medical therapy in three-vessel CAD and normal left ventricular function, and from class 1 to 2a for CABG to improve survival in three-vessel CAD and mild-to-moderate left ventricular dysfunction.
"We disagree with the committee's findings because there is no appreciation of randomized studies such as SYNTAX or EXCEL or NOBLE, where coronary artery bypass surgery was shown to be very good in the long term," Sabik added. In the editorial, the authors say those older studies "demonstrated the superiority of CABG over PCI in decreasing repeat reintervention and postprocedural myocardial infarction."
At the time the guidelines were released, Ajay Kirtane, MD (NewYork-Presbyterian/Columbia University Irving Medical Center, NY), told TCTMD that he, too, was surprised to see CABG surgery downgraded from its prior class 1 indication in stable patients with multivessel disease. He added, however, that he understood why the committee made the decision, pointing out that "some of the data is old."
Another issue, according to the AATS and STS, is that the guidelines treat PCI and CABG as equal in terms of revascularization and outcomes. "We believe that there are benefits to CABG that you don't see in PCI, and it's reflected in the most recent randomized studies. But for some reason, the committee decided to ignore that," Sabik said.
Thirdly, the surgical societies believe that the new guidelines give too much credence to radial access, giving it a class 1 recommendation as a conduit in CABG. Sabik and colleagues say the data to support this recommendation are based on a meta-analysis of six relatively small randomized studies.
"Just giving it a class 1 recommendation without qualifying it doesn't seem to be justified and could be harmful because if you use a radial artery in the wrong situation, let's say a moderately stenosed vessel, we know that the outcomes are not good," he noted. While the AATS and STS do support using the radial artery as a bypass conduit, they argued for it to be a class 2b recommendation with appropriate qualifiers, but were overruled, Sabik said.
Represented, but Not Fully Heard
While the AATS and STS did have a single representative each on the guideline-writing committee, all other participating surgeons were chosen by the AHA and ACC. The surgical societies believe this points to a serious problem in the guideline-writing process that calls for ongoing discussion about how to achieve equitable representation by multidisciplinary experts across specialties.
"I think if we can get the processes corrected on how we're going to handle grievances that are felt fairly, and that the societies feel that they are equally represented, that's how we want to move forward," Sabik said. "We don't want to not sign on to guidelines, because obviously we all just want to do what's best for the patient. But when we're asked to sign off on guidelines that we think can cause harm, and that we don't agree with the interpretation of—we felt we had no choice."
However, the STS and AATS say they "respect the right of the surgeons on the writing committee to remain as authors on these guidelines, despite the surgical societies not endorsing the guidelines."
In a statement, the European Association for Cardio-Thoracic Surgery (EACTS) appeared to agree with the STS and AATS, saying that given the importance of heart team discussions, it is "astonishing that no surgical association was involved, co-authored, or endorsed these guidelines."
EACTS added that while they do acknowledge divergent views regarding the interpretation of evidence, they too disagree with the downgrading of CABG. Not only does it not meet their interpretation of the evidence, EACTS said, it "may lead to avoidable loss of life," as the "guidelines also have implications on patient care: a [class of recommendation] IIb entails that CABG may not be reimbursable in some countries."

Disclosures
The authors report no relevant conflicts of interest.