Even in the Depths of Hell, It's Still Possible to Dream
A young medical student, passionate about cardiology research, found a way to keep learning through the terror and uncertainty of war.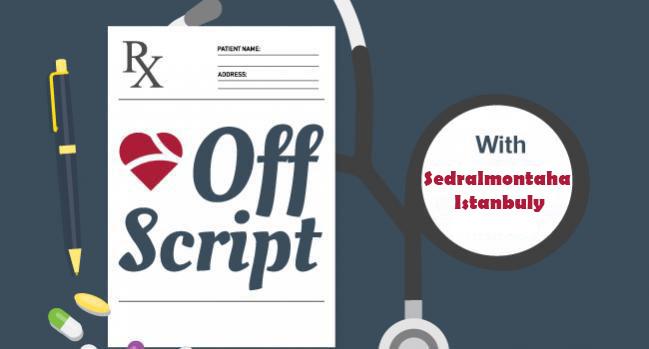 We must leave. The neighborhood is no longer safe; the clashes are in the street behind ours. Pack your bags quickly, and take only what you need. We'll be back home in a few days, when the situation calms down.
My father's words that day were decisive, and we left. Later we learned that our house, our furniture, our possessions, our memories had all been destroyed. I was 13 years old.
We left our house in eastern Aleppo and moved to a safer town in the countryside, but it did not take very long for the war to find us. Within 2 months we were fleeing again, as gunshots rained down and the terrifying sounds of bombs and rockets shook the town.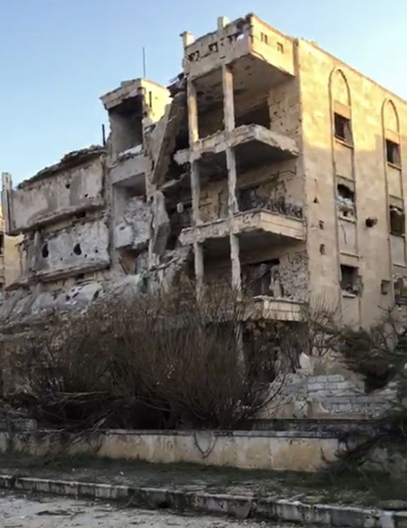 When we could, we moved back again to Aleppo, this time to the west of the city closer to the university where my six siblings were studying; I was still in ninth grade. The fragile calm was short-lived. In 2014, we woke to soldiers breaking into our house at 6 AM in the morning, ordering us to take shelter in our bedrooms until it was safe to evacuate the house. In the living room, they quickly overturned the couches and chairs, then started to shoot from our balcony—we'd gone from our beds to the middle of battlefield within a matter of minutes. Now the clashes were not only in our street but in our building, too. This time when we fled, we took nothing with us. As we ran, a bullet missed my leg by inches. Later, we learned that this house, too, had been destroyed.
Every time we were forced to move, which happened time and time again between 2012 and 2015, the first thing I thought of taking were my books, even in the middle of shells, tanks, guns, aerial bombings, bullets, and terrifying sounds. But you get used to living in war—shells falling, random gunshots, hiding in the basement until things calmed down. One night our neighbors rushed into our apartment crying and shouting, covered in dust: an artillery shell had fallen through their ceiling. In the morning, before everyone in my family left for work or school or university, we said our last goodbyes, just in case. The worst part of hearing a bomb drop or a shot ring out, or breaking news of an explosion, was the waiting for the phone call telling you you'd lost someone you loved. Another night, when my brother didn't come home, we feared he'd been caught in a massacre in a nearby neighborhood. Imagine our relief when he came through the door, covered in blood, but alive. For a while we lived in a neighborhood with a sniper who picked people off at random. You'd know he was shooting because the street would be empty and people hiding in buildings would yell at you to run. I had to cross this street every day to go to university and personally saw adults and even children shot before my eyes. Every time, I ran across with my heart pounding in my chest, the only question in my mind was, "Would these be my last breaths?"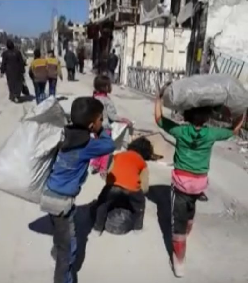 Displacement, water shortages, loss of electricity, lack of food, poor Internet connections, studying by candlelight and flashlights that we had to charge along with our phones and laptops by venturing out to the electric generators in mosques, churches, or the university; everything, including the educational and economic infrastructure, was also deteriorating day by day. Millions of people were homeless and starving. Millions of children missed out on an education, instead taking jobs to support their families. It was heartbreaking to see children playing in the streets or gathering garbage with ragged clothes during the daytime when they should have been at school. As the situation grew intolerable, many of my friends chose to leave Syria.
And yet, through it all, my family and I still got to gather at the end of the day over the dinner table. We had evenings filled with warmth when we sang, laughed, and told each other the horrible stories we lived through or had heard about during the day, and how we survived. We did not have much, but we had each other and that was enough to make us feel blessed and happy.
We decided to stay.
Despite everything, I never stopped the working hard at my studies. By grade 10, in 2014, I'd fallen in love with logical analytical sciences and was one of five students to travel to Damascus from Aleppo to take the national exam, despite the risks on the road to get there. Ultimately, I ranked fourth overall in that national exam and won the membership of the national team of Syrian Science Olympiad for physics for the next 3 years.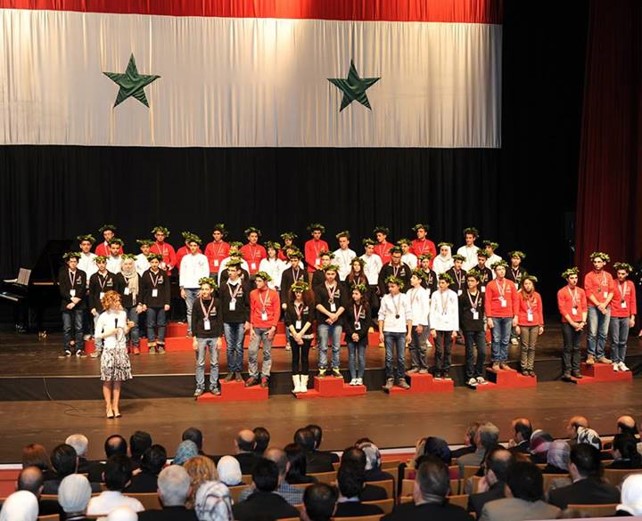 By the time I finished high school and started medical school in 2016, the situation in Aleppo, which was ranked as the most dangerous city in the world during the war, had started to improve, as did access to the Internet. By 2017, after I finished my first year at university, my brother Obaida was in sixth-year medicine so we decided to unify our efforts and fight for our dreams together. We spent hours discussing how we could develop ourselves, improve our skills, and learn from the best universities in the world.
The Internet saved us. This great, powerful tool broke down the barriers of distance. We spent hours searching and reading, expanding our medical knowledge and discovering a whole new world of opportunities: Massive Open Online Courses (MOOCs) provided by platforms like Coursera and edX and from the US National Institutes of Health and World Health Organization.
In 2017, we joined the Online Research Club (ORC) at Nagasaki University, which is an online lab that includes people from different nationalities passionate about learning how to conduct high-quality research and participating in real research projects such as systematic reviews, meta-analyses, and primary studies.
In order to pass along knowledge to our juniors and seniors, we organized the first workshop at University of Aleppo for the Introduction to the Principles and Practice of Clinical Research (IPPCR) course. Over 300 students and physicians attended.
Our hard work has started to pay off. In 2019 I was accepted into the 9th International Summer School on Modern Methods in Infection Biology with Julius-Maximilians-Universität. My brother Obaida was accepted as a PhD student in the European Commission's Horizon 2020 research and innovation program under the Marie Sokolowski-Curie actions.
When I was in my fourth year at medical school, I studied cardiology, which led me to Dr. Mamas Mamas. It took me 2 months to summon the nerve to email him, but I did and am now a member of the Keele Cardiovascular Research Group in the United Kingdom, working remotely from Aleppo. For a fifth-year Syrian medical student like me, doing research under the supervision of someone like Professor Mamas and his research group is priceless.
What I know, better than most, is that life is about fighting. Fighting for what we want, fighting for those we love, and fighting to find ourselves in this complicated world. The war in my country has been the greatest teacher—even if it's one that no one could ever want or ask for. If there is one thing I have learnt from this experience, it would be to never let anything hinder your ambitions and never give up on your dreams.
 
Off Script is a first-person blog written by leading voices in the field of cardiology. It does not reflect the editorial position of TCTMD.

Sedralmontaha Istanbuly is a fifth-year medical student at the University of Aleppo, Syrian Arab Republic. She is a passionate cardiovascular…
Read Full Bio