Experts Update Antithrombotic Advice in AF Patients Undergoing PCI
The tweaked North American document incorporating new trial evidence reiterates its stance against prolonged triple therapy.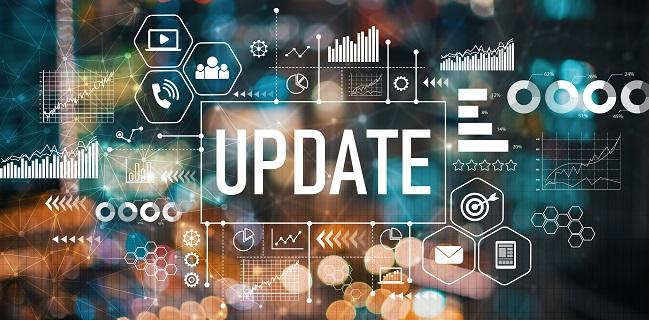 Two additional randomized trials along with other analyses published since 2018 have helped to firm up formal guidance around antithrombotic therapy in patients with atrial fibrillation (AF) who are undergoing PCI.
Published yesterday, the updated North American consensus statement continues to recommend triple therapy with a direct oral anticoagulant (DOAC), a P2Y12 inhibitor, and aspirin during the peri-PCI period, after which the aspirin should be discontinued, according to experts from the United States and Canada.
That's similar to what the group recommended in the last update published in 2018, but the publication of the AUGUSTUS and ENTRUST-AF PCI trials in the past few years "provides a lot of reassurance on the importance of an early discontinuation of aspirin in these patients," lead author Dominick Angiolillo, MD, PhD (University of Florida College of Medicine – Jacksonville), told TCTMD.
The most-recent update, meant to help physicians navigate tricky scenarios involving patients who require both chronic oral anticoagulation for stroke prevention and dual antiplatelet therapy (DAPT) for the prevention of coronary events, fine-tunes the definition of the peri-PCI period, which now encompasses "the inpatient stay, until time of discharge (generally occurring 1 to 2 days after PCI), and up to 1 week after PCI, at the discretion of the treating physician."
As before, the group advises that it's reasonable to keep aspirin on board for up to 1 month when patients have an increased thrombotic risk and acceptable risk of bleeding. That's based on trial evidence showing a potential increase in thrombotic events early after patients drop aspirin and continue with double therapy consisting of a DOAC and a P2Y12 inhibitor.
Key Changes
The consensus statement, published in the February 9, 2021, issue of Circulation, provides a pragmatic approach to managing antiplatelet and anticoagulant therapy before, during, and after PCI, Angiolillo said.
Key changes from the 2018 iteration, highlighted in a table, include shifts in how high bleeding, thrombotic, and ischemic risks are defined, with a move away from criteria in the American College of Cardiology/American Heart Association DAPT guidelines. The group now recommends use of the Academic Research Consortium criteria for high bleeding risk, as well as several clinical features associated with short- and long-term thrombotic/ischemic risks.
In addition, based on the inclusion of patients with ACS who did not undergo PCI in the AUGUSTUS trial, Angiolillo et al now say that it is reasonable to apply their recommendations to medically managed ACS patients.
Since 2018, there is also more trial evidence—from AFIRE—to support the recommendation that patients with AF who underwent PCI should continue on an oral anticoagulant alone beyond 1 year. Continuing antiplatelet therapy past 1 year "should be considered only for select patients with high risk for ischemic recurrences and low bleeding risk," they advise.
Alignment of US, European Guidance
Angiolillo highlighted the fact that recommendations from North America and Europe around antithrombotic therapy in this setting—which in the past have not been fully consistent with one another—are now "very much aligned." He pointed to the similarities found in this new consensus statement and in the updated European Society of Cardiology (ESC) guidelines on NSTE ACS released last year, noting that previously the Europeans were not much in favor of early discontinuation of aspirin therapy.
Indeed, commented Jean-Philippe Collet, MD, PhD (Hôpital de la Pitié-Salpêtrière, Paris, France), co-chair of the ESC guidelines, the main figure summarizing recommended treatment strategies in the updated North American document is almost identical to what can be found in the European guidance, with consistency seen for the duration of triple therapy and assessments of high or low bleeding risk.
We've come a long way over the past decade in fine-tuning our recommendations and being more aligned between the two sides of the Atlantic. Dominick Angiolillo
"I was very pleased to read this recommendation, because I found it very similar to what we have done during our guidelines," Collet said. "Now we are very consistent, which is good because the evidence is the same."
Even so, there are still some differences. Collet pointed out that when it comes to the choice of P2Y12 inhibitor, both the US and European groups give a preference to clopidogrel, stating that ticagrelor may be an alternative. The US group, however, recommends avoidance of prasugrel, whereas the Europeans do not. Collet said there is still the possibility of using prasugrel 5 mg once daily when a physician thinks anticoagulants are not mandatory.
In addition, the two groups differ when it comes to preprocedural management of anticoagulation, with the US group calling for a washout period before an intervention and the European experts advising continuation of therapy. In addition, the Europeans allow for a higher international normalized ratio (INR) for patients on a vitamin K antagonist. "Probably this is because in Europe we are keen to use the radial approach, which is the case in 95% of our patients," Collet said. "So we do not mind having a high INR when the radial approach is feasible, and this is the preferred strategy and it is highly recommended."
Angiolillo called this "mostly a data-free zone." Overall, though, he said "we've come a long way over the past decade in fine-tuning our recommendations and being more aligned between the two sides of the Atlantic. And I would say that I think out of all the documents that we put together, this last document really provides, in my opinion, the most evidence-based recommendations for our clinicians."
Where the Evidence Gaps Are
Collet highlighted some other areas that require further evidence to inform recommendations. Although AFIRE supports the use of oral anticoagulation alone beyond 1 year, additional trials are needed to validate the results, he said. In addition, he said, it's unclear what role low-dose DOACs may play in AF patients undergoing PCI.
Moreover, it's possible that aggressive DAPT, without the need for an oral anticoagulant, might be suitable for some patients who have a low stroke risk and a high risk of coronary thrombosis early on after PCI, after which they would be placed on oral anticoagulation, Collet said. There are no data to inform this question.
Angiolillo noted that the concept of using triple therapy for 1 month—as opposed to dropping aspirin at the time of the procedure—has not specifically been studied in a randomized trial, with the current recommendations based on landmark analyses. Trials to answer that question are ongoing, he said.
Results from those trials may be important to continue to guide practice, as Angiolillo pointed out that there is still resistance from many physicians when it comes to dropping aspirin early after PCI, with some believing that aspirin should be used even beyond 1 month.
"We do give the opportunity to individualize treatment based on patient risk, but the data now clearly show that within the first 30 days there's a trade-off between ischemic benefit and bleeding risk, but after 30 days, the data clearly show that if you continue aspirin the risk of bleeding is extremely high," Angiolillo said.
It's true, he added, that patients in trials are different from those seen in clinical practice. "Nevertheless, when you look at the trial data that's out there, the safety of stopping aspirin early is pretty consistent across subgroups, including those at higher risk," he said. "I do believe that there is still room for improvement in better understanding who are those patients that early on may develop a thrombotic complication. I think that's an area where there needs to be more effort in looking at patient-level data from the different trials to better fine-tune recommendations in general."

Todd Neale is the Associate News Editor for TCTMD and a Senior Medical Journalist. He got his start in journalism at …
Read Full Bio
Disclosures
Angiolillo reports having received consulting fees or honoraria from Abbott, Amgen, Aralez, AstraZeneca, Bayer, Biosensors, Boehringer Ingelheim, Bristol-Myers Squibb, Chiesi, Daiichi-Sankyo, Eli Lilly, Haemonetics, Janssen, Merck, PhaseBio, PLx Pharma, Pfizer, Sanofi, and The Medicines Company; and having received payments for participation in review activities from CeloNova and St. Jude Medical. His institution has received research grants from Amgen, AstraZeneca, Bayer, Biosensors, CeloNova, CSL Behring, Daiichi-Sankyo, Eisai, Eli Lilly, Gilead, Idorsia, Janssen, Matsutani Chemical Industry Co, Merck, Novartis, Osprey Medical, Renal Guard Solutions, and the Scott R. MacKenzie Foundation.