New European NSTE ACS Guidelines Embrace hs-Troponin, CTA, NOAC Trials
Quick MI rule-out, noninvasive imaging, simpler anticoagulation, SCAD, and MINOCA—all get their due in this year's update.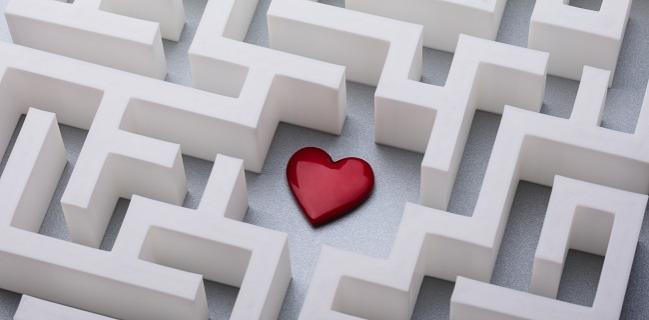 With their first update in 5 years, the European Society of Cardiology (ESC) guidelines for non-ST-segment elevation acute coronary syndromes have incorporated several new concepts plus rethinks related to diagnosis and management.
The guidelines were published online this week in the European Heart Journal to coincide with the virtual ESC Congress 2020.
Jean-Philippe Collet, MD, PhD (Hôpital de la Pitié-Salpêtrière, Paris, France), who chaired the document's writing group along with Holger Thiele, MD (Heart Center Leipzig-University Hospital, Germany), highlighted five main takeaways for TCTMD.
Five Main Takeaways
First and foremost, Collet stressed the new workflow for diagnosis of suspected NSTE ACS in the wake of a burgeoning evidence base—the document cites more than a dozen papers related to biomarker assessment alone and in particular the use of high-sensitivity troponin, which was not as widely available at the time of the 2015 guidelines. Trials supporting the switch include BACC and APACE, TRAPID-AMI, High-STEACS, and the COMPASS-MI project. "In these guidelines, we have implemented the use of high-sensitivity troponins everywhere with the 0/1-hour algorithm," when available. This, said Collet, will streamline care by being able to rule in or rule out MI within 2 hours.
Another key aspect of the ESC document, Collet continued, is the usefulness of noninvasive imaging in low-risk patients. "If you rule out the diagnosis of MI but there is still a suspicion of underlying disease, you may use [CT angiography]. It's very helpful," he said, in that it avoids invasive angiography in around 30% of cases. Incorporating the ROMICAT II and CT-STAT trials, as well as more recent single-center studies and a large meta-analysis, CT angiography (CTA) moves up to a class I, level A recommendation as an alternative to invasive coronary angiography to exclude ACS when there is a low-to-intermediate likelihood of CAD and troponin tests or ECG results are normal or inconclusive.
Number three on his list is an emphasis on risk stratification—identifying which patients need the fastest care. "It is very practical and very simple," he said of their approach. Whereas prior versions specified four risk groups, now there are three:
Very high risk: Patients for whom a trip to the cath lab is mandatory within 2 hours. Specific criteria include hemodynamic instability, cardiogenic shock, recurrent/refractory chest pain despite medical therapy, life-threatening arrhythmias, mechanical complications of MI, acute heart failure clearly related to NSTE ACS, and ST-segment depression > 1 mm/6 leads plus ST-segment elevation aVr and/or V1.

High risk: Patients who need invasive management within 24 hours—during this time CTA may be performed, with the possibility that diagnostic angiography won't be required, Collet said. Criteria are an established NSTEMI diagnosis, dynamic new or presumably new contiguous ST-T-segment changes (symptomatic or silent), resuscitated cardiac arrest without ST-segment elevation or cardiogenic shock, and GRACE risk score > 140.

Low risk: Patients who lack any of the above criteria, for whom invasive management is selective.
Additionally, the guidelines feature updates to the timing of antithrombotic treatment. Settling a long debate, the advice is to "avoid pretreatment" when invasive management has been planned, Collet emphasized. The recommendation stems from the 2013 ACCOAST trial and, more recently, a large SCAAR analysis and ISAR-REACT 5. "This is another important recommendation. We do not want to have potent P2Y12 inhibitors when the diagnosis of NSTEMI is not established in terms of coronary anatomy." He described this as a "major difference" compared to not only the 2015 ESC guidelines for NSTE ACS but also the 2017 ESC focused update on dual antiplatelet therapy.
"Although a rationale for pretreatment in NSTE ACS may seem obvious, for achieving sufficient platelet inhibition at the time of PCI, large-scale randomized trials supporting a routine pretreatment strategy with either clopidogrel or the potent P2Y12 receptor inhibitors—prasugrel and ticagrelor—are lacking," Collet et al note in the updated guidelines.
Also deserving attention in the antithrombotic portion of the 2020 recommendations, Collet said, are new details on triple therapy in patients who require oral anticoagulation and are undergoing PCI for NSTEMI. Here, non-vitamin K antagonist (VKA) oral anticoagulants (NOACs) are preferred over VKAs in the absence of contraindications. Duration of triple therapy is just for up to 1 week, after which patients should switch to dual therapy with a NOAC plus clopidogrel. The same recommendations, incorporating the recent AUGUSTUS, PIONEER AF-PCI, ENTRUST-AF PCI, and RE-DUAL PCI trials, are included in the updated 2020 atrial fibrillation guidelines, also released during the ESC Congress.
As a final, fifth bullet point, Collet noted that the document features three entirely new sections focusing individually on MI with nonobstructive coronary arteries (MINOCA), spontaneous coronary artery dissection, and quality indicators in NSTE ACS care. The latter covers diagnosis, medical therapy, and follow-up postdischarge, among other things.
'Speaking the Same Language'
Commenting on the new guidance for TCTMD, Richard J. Kovacs, MD (Indiana University School of Medicine, Indianapolis), immediate past president of the American College of Cardiology,  pointed out that it's not only been a long time since the last European NSTE ACS guidelines came out—the latest US recommendations hail back to 2014.
Most broadly, the ESC's latest advice captures "systems of care," such that clinicians are "speaking the same language across hospitals, countries, and regions," he commented.
Kovacs agreed with the recommendations for high-sensitivity troponins using the 0/1-hour algorithm, noting that having a standard will build efficiencies into healthcare delivery. This is necessary "for the simple reason that our ERs are crowded. And with COVID they have the potential to be more crowded than ever. We want to have a consistent way of evaluating these patients in a timely fashion. I would hope that this would not only decompress our emergency departments but also in the long run save us some costs."
Kovacs also called out the detailed advice for antithrombotic therapy as an asset. "Further refinement and personalization of our strategies for the use of antiplatelet and anticoagulant therapies in these patients, especially incorporating all of the trials that we've been running in the last half decade relating to patients with concomitant atrial fibrillation and ACS," is a useful revision, he said.
Real-world Reactions, Execution
As cardiologists have had a chance to dig through the ESC recommendations, what's spurred the most debate thus far is the choice to back prasugrel over ticagrelor on the basis of ISAR-REACT 5. "To be honest, I'm not sure it's a big deal, but it's going to be controversial because there are commercial issues associated with ticagrelor. . . . This is the business aspect of the guidelines," Collet predicted.
Indeed, the primacy of prasugrel has been generating some debate on Twitter.
In ESC guidelines update, prasugrel is preferred over ticagrelor in NSTE-ACS patients undergoing PCI. What are your thoughts? pic.twitter.com/bVGNR6pvE1

— C. Michael Gibson MD (@CMichaelGibson) August 29, 2020
#ESCCongress #NSTEMIguidelines pretreatment with P2Y12 not recommended upfront, prasugrel in preference to Ticag (in those undergoing PCI) and de-escalation @aayshacader @mirvatalasnag @krychtiukmd @MihaiTrofenciuc @Ortega_Paz @SilCastelletti @PCRonline @Steph_Achenbach @jedicath pic.twitter.com/JGuRO5jo76

— Mamas Mamas (@mmamas1973) August 29, 2020
To aid clinicians who want to apply the NSTE ACS recommendations in practice, the ESC has issued two companion articles featuring a Q&A format: one on diagnosis and risk stratification, the other on antithrombotic therapy and revascularization strategies.
Recognizing how hard it can be to distill lengthy recommendations—the NSTE ACS document is 97 pages long and references 563 sources—"our idea was to provide each reader with clinical scenarios, which are very small—it's one patient, one question. It is very helpful for them in terms of understandability of the guidelines," Collet pointed out.

Disclosures
Collet reports personal payment from AstraZeneca related to post-PCI antiplatelet treatment and Bristol-Myers Squibb related to post-TAVR antithrombotic treatment. He also reports research funding from Boston Scientific and Bristol-Myers Squibb, both related to post-TAVR antithrombotic therapy.
Kovacs reports having been a fulltime employee of Eli Lily in the early 2000s, around when the company was licensing prasugrel.