Failed MitraClip Is Uncommon, but Bleak When It Happens
The number of failed procedures has increased over time, though researchers say more complex patients are now being treated.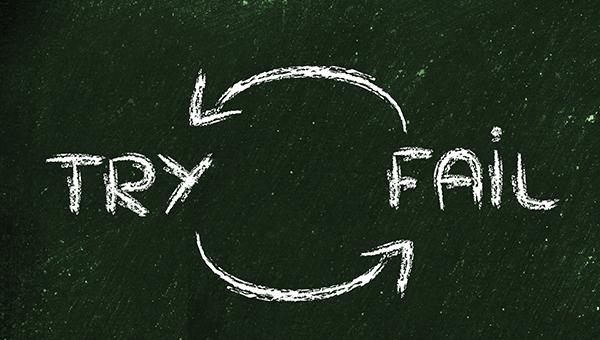 Transcatheter edge-to-edge repair (TEER) with the MitraClip (Abbott) to treat functional and degenerative mitral regurgitation (MR) fails relatively infrequently when performed at high-volume centers, according to the results of a small study. However, when it does occur, clinical outcomes are poor.
Overall, the rate of MitraClip failure, which included a loss of leaflet insertion, single leaflet detachment, or clip embolization, was 3.5% in 4,294 procedures performed at 19 mostly European centers. While the complication rate is low, "it is associated with a high rate of moderate-to-severe MR and death at follow-up," said lead investigator Antonio Mangieri, MD (San Raffaele Scientific Institute, Milan, Italy).
After a mean follow-up of 142 days, approximately one-third of patients with a failed MitraClip procedure died (29.3%) and 43% of patients had moderate-to-severe MR, said Mangieri.   
Presenting their data in a "Key Abstract" released online this week as part of a sneak peek at TCT 2021, Mangieri detailed the prevalence, management, and outcomes of patients with a failed MitraClip procedure in the FILM registry. Single leaflet detachment was defined as the complete loss of connection between the MitraClip and one leaflet. Loss of leaflet insertion, on the other hand, occurs when the clip is still attached to both leaflets but damaged with a tear, perforation, or distortion in shape. Clip embolization is the complete loss of contact between MitraClip and both mitral leaflets.
Of the 147 clip failures, the majority were single leaflet detachments (67.3%) followed by loss of leaflet insertion (31.9%). There was just one case of clip embolization. Investigators observed no correlation between the hospitals' annual MitraClip volume and clip failure, although they did observe an increase in the number of MitraClip failures over time.
That increase, said Mangieri, "might be related to treatment of more complex anatomical scenarios."
Most Patients Treated With Medical Therapy
In an exploratory analysis, the researchers investigated the etiology of MR, noting that 67, 44, and 16 failed TEER cases involved patients with functional, degenerative, and mixed MR. However, there wasn't a large difference in any of the baseline characteristics between subgroups. Fibroelastic deficiency was observed in 27.6% of patients with degenerative MR, "and it seems to be a very important marker of [MitraClip] failure," said Mangieri.
In terms of managing failed MitraClip patients, 25 were treated surgically, the majority undergoing mitral valve replacement and just two undergoing surgical valve repair (six patients required implantation of a left ventricular assist device). Surgical patients were younger and had a lower STS score, although they did have a lower LV ejection fraction. Overall, medical therapy was the preferred treatment of failed MitraClip cases (n = 71). A redo TEER was performed in 51 patients, of which 38 were successful. For the remaining 13 cases where redo TEER was unsuccessful, eight were then treated with medical therapy and seven referred for surgery. 
Treatment with redo MitraClip was associated with a trend toward better event-free survival, said Mangieri, although he stressed that these patients were significantly different than those treated with surgery and medical therapy. Moderate-to-severe tricuspid regurgitation was associated with a significantly increased risk of death, as was postprocedural acute kidney injury.
"It's likely these predictors identified the [sickest] patients," said Mangieri.        
Alexandre Abizaid, MD, PhD (Institute Dante Pazzanese of Cardiology, Sao Paulo, Brazil), one of the session moderators, called the study informative, despite its small number of patients, since physicians grapple with how to best treat patients after a failed TEER. He questioned whether the newest iteration of MitraClip, known as G4, which has larger clip arms, or the PASCAL device (Edwards Lifesciences), which is still investigational in the US, might be associated with a lower risk of failed TEER or would be good options to treat failed procedures. Another option, said Abizaid, would be transcatheter mitral valve annuloplasty using devices such as the Cardioband (Edwards Lifesciences).
Mangieri agreed and noted that their group published a case report back in 2016 demonstrating the feasibility of percutaneous direct annuloplasty with Cardioband for treating residual MR after a failed MitraClip procedure. "I think this is an important key tool that we have to keep in mind when we have some patients with residual regurgitation," said Mangieri.
With the MitraClip G4, operators will be able to treat more complex anatomy, Mangieri noted, though he urged caution for operators transitioning to the newer model: "We can obtain very important and very good results, but at the same time, my perception is that we can have distortion of the mitral valve structure." This can result in residual MR originating close to MitraClip, a problem that operators may begin to see more of as use of G4 increases. He added that operators tend to be very aggressive with the first MitraClip procedure, and this aggressiveness will need to be modulated with the new technology.

Michael O'Riordan is the Associate Managing Editor for TCTMD and a Senior Journalist. He completed his undergraduate degrees at Queen's…
Read Full Bio
Sources
Mangieri A, on behalf of the FILM Registry investigators. Management and outcome of failed percutaneous edge-to-edge mitral valve plasty: insight from an international registry. Presented at: TCT 2021. October 7, 2021.
Disclosures
Mangieri reports grant/research support and consulting fees/honoraria from Boston Scientific.