FDA, Abbott Warn of Potential MitraClip Locking Malfunctions
Incidents during procedures have been reported with all device models, both before and after clip deployment, at a rate of 1.3%.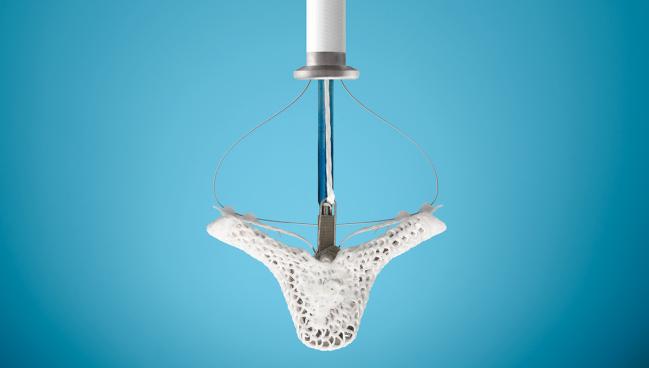 The US Food and Drug Administration and Abbott are warning physicians about the potential for clip lock malfunctions with MitraClip G4 and MitraClip NTR/XTR devices. The incidents have been observed in a little over 1% of all procedures.
On September 8, 2022, the FDA issued a letter to healthcare providers directing them to an Urgent Medical Device Correction, issued the same day from Abbott, that outlines the problem and recommended actions for physicians. According to the manufacturer, two different scenarios have been reported: the clips may fail to establish final arm angle, or there can be slippage in the lock that causes the clip arm angle to increase after deployment. The majority of these clip lock malfunction events have not been associated with adverse patient outcomes and do not appear to interfere with procedural success.
"The potential risk to patients in the event of a clip lock malfunction includes ineffective treatment of mitral regurgitation and the potential need for additional interventions contributing to increased procedural risks such as bleeding, complications with implanting additional clips, and longer procedural times," the FDA letter states. Further, the agency says it "believes that the probable benefits of the MitraClip device continue to outweigh the probable risks for the approved indications for use."
Abbott says that nonurgent open surgical conversions were required in 0.53% of reported malfunction events, including to treat significant residual mitral regurgitation. None of the cases have required urgent open surgical conversions.
A contributing cause of these events has been identified by Abbott as "a change in the material properties of one of the Clip locking components" and they are working on producing new lots of the devices with updated manufacturing processing and raw material to mitigate the events. In the meantime, the company says all existing inventory of MitraClip can continue to be used. An appendix included in the Urgent Medical Device Correction provides explanations to aid physicians in minimizing the risk of malfunctions as well as what to do if a malfunction does occur and how to report it.
The issue is pertinent to all model numbers of the MitraClip G4 and MitraClip NTR/XTR clip delivery systems.