FDA Advisory Panel Says Celecoxib Is as Safe for Heart as Ibuprofen and Naproxen
A 10-year effort to get CV safety data for this COX-2 inhibitor has led at last to an FDA endorsement in arthritis patients, even those taking aspirin.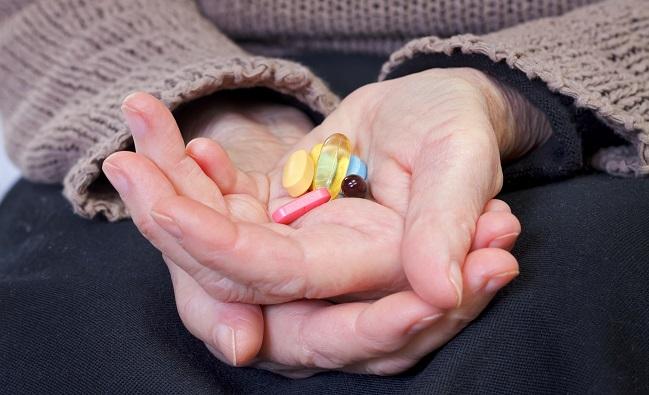 (UPDATED) Celecoxib, a selective COX-2 inhibitor, is as safe as naproxen and ibuprofen for the treatment of patients with osteoarthritis or rheumatoid arthritis at high risk for cardiovascular disease, according to a majority of experts participating in a 2-day advisory panel convened by the US Food and Drug Administration (FDA).
Overall, 15 panel members stated that the PRECISION trial—the noninferiority study testing celecoxib, ibuprofen, or naproxen in 24,081 patients—demonstrated that cardiovascular safety was similar with celecoxib and the two older nonsteroidal anti-inflammatory drugs (NSAIDs). Five panel members felt the study failed to demonstrate equivalent safety, and one panel member abstained from voting.
Although a number of issues arose during the FDA advisory panel meeting, including concerns about the moderate dose of celecoxib used in the trial, committee member Christianne Roumie, MD (Vanderbilt University School of Medicine, Nashville, TN), said she was convinced by the PRECISION trial and "believes there is a comparable cardiovascular event rate" among the three NSAIDs at the doses used in the clinical trial.
Steven Solga, MD (University of Pennsylvania Perelman School of Medicine, Philadelphia), also voted yes given that the question posed to the committee was clear. "This is not a question about whether NSAIDs are good or bad in some global sense," he said. "It was about whether there was comparable cardiovascular safety."
E. Magnus Ohman, MD (Duke Clinical Research Institute, Durham, NC), also voted in favor of celecoxib, adding the caveat that PRECISION is "not perfect science," but is the best clinical trial available.
Neil Farber, MD (University of California San Diego, La Jolla), on the other hand, wasn't convinced by the data, particularly given that NSAIDs have an adverse effect on the cardiovascular system, especially among high-risk patients. "My major concern is the word safety and the fact that I don't think [PRECISION] proved safety," he said. "It perhaps demonstrated noninferiority, but not safety necessarily."
Unpacking PRECISION
The PRECISION trial, which was led by Steven Nissen, MD (Cleveland Clinic, OH), and published in the New England Journal of Medicine in 2016, was designed to assess the noninferiority of celecoxib compared with ibuprofen and naproxen for the primary composite outcomes of cardiovascular death, nonfatal MI, or nonfatal stroke.
PRECISION was launched in the wake of the rofecoxib (Vioxx; Merck) fiasco. In 2004, rofecoxib was a massive blockbuster, with sales of more than $2 billion annually, but it was pulled from the market due to an excess of MI and stroke among patients taking the drug. Celecoxib, which was approved in 2001, was allowed to remain on the market but only if Pfizer, the drug's manufacturer, conduct a large-scale cardiovascular safety trial. PRECISION, as that event-driven trial was known, took roughly a decade to complete.  
In the United States, according to the Centers for Disease Control and Prevention, osteoarthritis affects approximately 30 million adults while rheumatoid arthritis, an autoimmune disorder, affects more roughly 1.3 million adults. Pain relief is an important treatment option for patients with arthritis, and NSAIDs are widely used for this purpose. The COX-2 inhibitors were developed to provide pain relief without any of the gastrointestinal side effects associated with nonselective NSAIDs.     
During the joint meeting of the Arthritis Advisory Committee and Drug Safety and Risk Management Advisory Committee, both the FDA and study investigators sliced and diced their way through the PRECISION trial, analyzing the strengths and shortcomings of the study. Specifically, the panel members grappled with the study's high dropout rate (and what happened to those patients), as well as drug discontinuation, adherence, and/or switching to other NSAIDs available to patients over the counter, including higher doses of ibuprofen and naproxen.
For Nissen, who presented his analysis of the data, the trial provides a "more precise reflection of the relative effects on cardiovascular outcomes for these three drugs."
He noted there were numerically fewer Antiplatelet Trialists Collaboration (APTC) endpoints—a composite that included cardiovascular death, nonfatal MI, or nonfatal stroke—with celecoxib than with ibuprofen and that the trial met several noninferiority criteria. In the intention-to-treat analysis, ibuprofen was associated with higher rates of gastrointestinal and renal events, as well as higher rates of hospitalization for hypertension. Compared with naproxen, celecoxib was also associated with numerically fewer APTC events (again meeting noninferiority criteria), and a lower rate of gastrointestinal events.
"These findings challenge the widely held view that naproxen provides superior cardiovascular safety," said Nissen.
He noted, however, that there are more than 20 currently marketed NSAIDs available and their results are limited to the analysis of moderate-dose celecoxib and prescription ibuprofen and naproxen. Moreover, the PRECISION trial provides no direct inferences regarding the safety of NSAIDs compared with placebo.
Cardiovascular Risks No Worse With Celecoxib: FDA
Charged with independently reviewing the trial, the FDA experts came to a similar conclusion, stating the data showed "celecoxib carries cardiovascular risk that is no worse than the cardiovascular risk with ibuprofen or naproxen."
They also stressed that all clinical outcomes must be interpreted within the context of the doses given in PRECISION, which was 100-200 mg twice daily for celecoxib (mean dose 104.31 mg), 600-800 mg three times per day for ibuprofen (mean dose 681.69 mg), and 375-500 mg twice daily for naproxen BID (mean dose 426.11 mg). During the panel discussions, several experts pointed out that the cardiovascular risks of the COX-2 inhibitors are dose-related, but that PRECISION was limited to a maximum of just 200 mg/day because the study included mostly patients with osteoarthritis, which is the recommended dose for these patients.  
The FDA experts, as well committee members, grappled with the study's high dropout rate (and what happened to those patients), as well as the high rate of drug discontinuation. During the trial, 68.8% of patients stopped taking the study drug and 27.4% discontinued follow-up. However, several sensitivity analyses performed by FDA reviewers, including a "tipping point" analysis that took into account unobserved events that could have occurred in subjects after they withdrew from the trial, suggested the overall results were unlikely to be affected by patient withdrawals.
Additionally, the FDA reviewers attempted to reconcile the study's low event rate—approximately 1% per year—and whether the patients enrolled were at sufficiently high risk.
Speaking during the discussion period, Roumie said the PRECISION study investigators had "good intentions" in trying to understand the comparative safety of the three NSAIDs, but that the low event rate observed in the trial is not reflective of the real world. "I don't know if PRECISION truly reflects who we see in clinical practice, [including] the underlying comorbidities that would be reflected in the populations who would take these medications," she said.
Committee member Julia Lewis, MD (Vanderbilt University School of Medicine), however, said that based on the inclusion criteria, the patients would be considered high risk for cardiovascular events. The low event rate, she said, likely reflects excellent cardiovascular care with background medical therapy.
Michael Blaha, MD (Johns Hopkins Medicine, Baltimore, MD), also believed that the patients in PRECISION were at high risk and found PRECISION persuasive. In addition to the comparable cardiovascular safety, Blaha said the hypertension findings—celecoxib was associated with a lower risk of hospitalization for hypertension versus ibuprofen and a comparable risk compared with naproxen—would help guide his decision-making.       
What About Patients Taking Aspirin?   
In addition, the committee members were tasked with determining whether the labeling information for naproxen or ibuprofen needed to be modified based on PRECISION. The panel spent significant time debating whether the NSAIDs interfered with aspirin and whether a warning was needed to caution against the potential interaction. There is a concern naproxen or ibuprofen might prevent the acetylation of COX-1, which is part of aspirin's mechanism of action, if the NSAIDs access critical channels in COX-1 before aspirin.
With naproxen, which doesn't have a current warning, 12 panel members felt one is needed, especially considering there is a warning of a potential interaction between aspirin and ibuprofen. Most panel members said they didn't believe there is evidence of an interaction affecting clinical outcomes, such as atherothrombotic events, but that there was sufficient pharmacodynamic and pharmacokinetic data suggesting naproxen could interfere with aspirin's antiplatelet activity. Seven panel members did not want to change the current naproxen over-the-counter package label, while two members felt a contraindication was warranted in patients taking aspirin.
During the discussion, Blaha said he advises his cardiovascular patients not to use NSAIDs, if possible, but if a patient must take one, he is not overly concerned that celecoxib, ibuprofen, or naproxen interfere with aspirin based on the PRECISION data. Blaha voted for including a warning of the potential interaction between aspirin and naproxen, but not for the contraindication.    
"I think you always have to distinguish what we learn from a mechanistic study from a clinical outcomes study," said Blaha. "There appears to be an interesting pharmacodynamic interaction—I appreciate that data is interesting—but I'm going to define clinically significant as something that bears out in terms of clinical events in a randomized trial. I have to say I see no evidence of a clinically significant interaction."    
The advisory panel voted against making any regulatory actions with respect to the label of ibuprofen given that it already includes a statement advising individuals to talk to their doctor if they are taking drugs containing an NSAID or taking an anticoagulant. Overall, 17 panel members said no change to the drug facts label was needed, while four voted for a contraindication on the use of ibuprofen in patients taking aspirin.

Michael O'Riordan is the Associate Managing Editor for TCTMD and a Senior Journalist. He completed his undergraduate degrees at Queen's…
Read Full Bio