FDA Approves Colchicine for Decreasing CV Events
(UPDATED) In a big moment for the "inflammatory hypothesis," the drug, to be sold as Lodoco, is the first anti-inflammatory for CVD.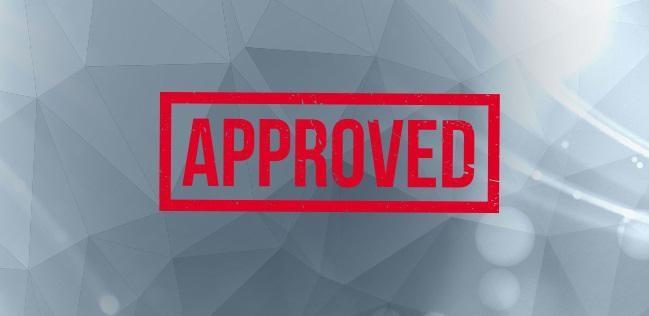 The US Food and Drug Administration has approved colchicine 0.5 mg (Lodoco) as the first anti-inflammatory indicated for reducing cardiovascular events among adults who have established atherosclerotic cardiovascular disease (ASCVD) or are at risk of developing it, according to Agepha Pharma.
The company says the drug—taken once daily, either alone or on top of standard lipid-lowering medications—will likely be available for prescription later this year.
Paul M. Ridker, MD (Brigham and Women's Hospital, Boston, MA), principal investigator for the LoDoCo2 trial of colchicine, told TCTMD the news is "very, very exciting."
"For the first time, physicians have an option for patients who have [residual inflammation]. We know that lowering cholesterol is very effective. We've known that lowering inflammation is very effective. But we haven't had FDA approval of an actual drug to give until today. It really is a very big deal for those of us who have been thinking about inflammation biology for the last 30 years," said Ridker, adding that, importantly, "lipid lowering and inflammation inhibition are not in conflict with each other—they're synergistic."
In 2020, the randomized, double-blind, placebo-controlled LoDoCo2 trial provided key data in more than 5,000 patients with chronic coronary disease. Most were already taking guideline-directed medical therapy, but even so, the addition of 0.5-mg colchicine reduced the study's primary endpoint (CV death, nonprocedural MI, ischemic stroke, or ischemia-driven coronary revascularization) over a median follow-up of 28.6 months compared with placebo (6.8% vs 9.6%; HR 0.69; 95% CI 0.57-0.83).
Lipid lowering and inflammation inhibition are not in conflict with each other—they're synergistic. Paul M. Ridker
Michael Blaha, MD, MPH (Johns Hopkins Medicine, Baltimore, MD), speaking with TCTMD, agreed it's "very intriguing to have a new instrument in the field." Now there are multiple mechanisms of action for reducing the risk of cardiovascular events, from lipid-lowering therapies to medications aimed at obesity and diabetes, antihypertensives, and more, he said. "Where all these things fit in with each other: that's the challenge for clinicians to figure out."
He hopes that colchicine having an FDA indication specific to cardiovascular disease, sold at the dose tested in clinical trials, will spark discussion in the cardiology community. "We can have a conversation about actually using this in clinical practice, how you select patients, and where this fits into the whole world of . . . residual risk reduction," said Blaha.
A valid question now is who should be taking this drug, said Ridker. "You want to target your therapies to the people who have the highest risk related to that therapy. . . . I measure high-sensitivity CRP to figure out who has inflammation that's not well controlled," he explained. "Assuming you're on a statin, if your high-sensitivity CRP is greater than 2 milligrams per liter, I think you by definition have residual inflammatory risk" and can consider starting colchicine.
"The challenge moving forward," he predicted, "is going to be to educate physicians and their patients that there's a therapy out there that could really lower their risk dramatically. But they're not going to hear about this therapy in a television ad: they're going to have to read the literature and understand what's out there."
Not Just Gout
Colchicine has long been used for the treatment of gout, but Lodoco itself is new, Antonia Riel-Kollmann, managing director of Agepha Pharma, told TCTMD. "Lodoco has been reformulated specifically for long-term use in cardiovascular disease patients and there are no generic alternatives."
Blaha pointed out that for colchicine's previously existing indications, the pills had a slightly different dose: 0.6 mg, sometimes given more than once per day. "It's not that big of a dose difference," Blaha said, but it could be relevant for clinicians prescribing the medication, which like any other can cause complications and has potential drug-drug interactions.
For instance, the new Lodoco label says use is contraindicated in patients taking strong CYP3A4 inhibitors or P-glycoprotein inhibitors, those who have renal failure (creatinine clearance < 15 mL/min) and severe hepatic impairment, and those with preexisting blood dyscrasias.
Ridker, too, specified that colchicine isn't for everyone. "I would not give this drug to patients with severe kidney disease or severe liver disease. That's worth noting, because that's how this drug is metabolized and they could get in trouble," he emphasized.
Like with any new drug, physicians have to learn a little bit about it when starting out and should focus on the highest-risk patients, said Ridker, suggesting that for now colchicine should be used for secondary prevention. "But it's remarkably effective, and I think it's going to be widely used when people become comfortable with it."
US drug costs for colchicine have raised eyebrows in the past. According to Riel-Kollmann, the exact price of this new formulation has not yet been determined, but in a signal that it might not come cheap, Agepha Pharma is planning to offer a patient-assistance program to ensure access for those who can't afford it.
Today's approval follows not only LoDoCo2 but also a long line of other research, including the 2019 COLCOT trial, testing the so-called inflammatory hypothesis in cardiovascular disease. Most recently, at the American College of Cardiology/World Congress of Cardiology 2023 meeting, Ridker presented a meta-analysis showing that, for patients already receiving statins, inflammation is more tightly linked than LDL cholesterol to future adverse events.
On an international scale, colchicine has gained traction to the point that it's endorsed by both European and South American CV prevention guidelines and approved by Health Canada for the reduction of atherothrombotic events in adults with CAD.

Disclosures
Ridker reports serving as a consultant to Agepha Pharma.
Blaha reports serving as an unpaid member of a scientific advisory board for Agepha Pharma.