FDA Expands Sapien 3 Indication to Aortic, Mitral Valve-in-Valve Replacement
Outcomes from the TVT Registry show improvements in heart failure symptoms among more than 600 patients.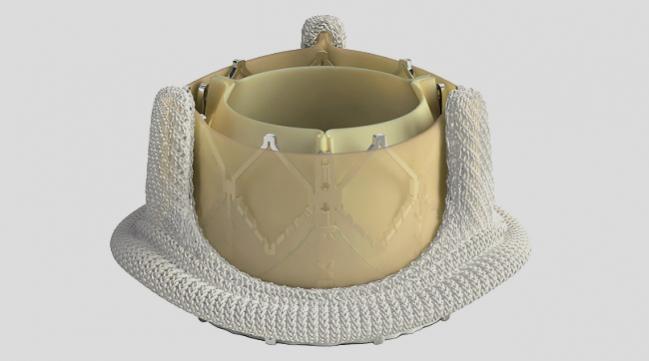 The US Food and Drug Administration (FDA) has expanded the indication for the Sapien 3 transcatheter heart valve (Edwards Lifesciences) to include valve-in-valve replacement for high-risk patients with symptomatic disease caused by failing bioprosthetic aortic or mitral valves.
The expanded indication is based on outcomes data showing improvements in heart failure symptoms from more than 600 patients enrolled in the Society of Thoracic Surgeons/American College of Cardiology Transcatheter Valve Therapy (STS/ACC TVT) Registry, of whom more than 300 had mitral valve-in-valve procedures. In both aortic and mitral valve-in-valve patients, the observed mortality rate was lower than the expected mortality rate for repeat surgery, according to the FDA.
In 2015, the agency granted an expanded valve-in-valve indication to the earlier generation Sapien XT, for use in the aortic position. An Edwards Lifesciences spokesperson confirmed to TCTMD that the indication for the mitral position is new for Sapien 3, and that it's the first such device to get this in the United States.
The Sapien 3 device was previously approved an alternative to surgery in patients with native aortic stenosis at intermediate and high risk of death or complications from aortic valve replacement surgery.
In 2015, the FDA approved the CoreValve system (Medtronic) for valve-in-valve procedures in patients at high/extreme risk for traditional surgical aortic valve replacement. 
Photo Credit: Edwards Lifesciences

Michael O'Riordan is the Associate Managing Editor for TCTMD and a Senior Journalist. He completed his undergraduate degrees at Queen's…
Read Full Bio