FDA Touts Increased Oversight of Medical Device Makers
A new report shows the agency has upped inspections in the past decade, including checkups on device makers outside the US.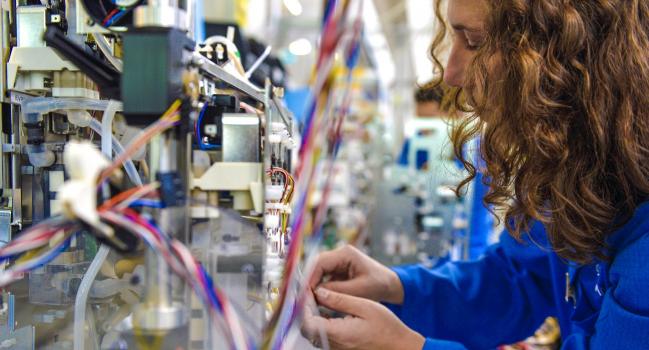 The US Food and Drug Administration (FDA) is trumpeting their increased oversight of medical device manufacturers, pointing to a 46% increase in the annual number of inspections of US manufacturers and a 243% increase in inspections of foreign medical device firms since 2007.
In 2017, the FDA conducted nearly 3,000 inspections of firms that make medical devices.
The FDA's Center for Devices and Radiological Health (CDRH) issued the new Medical Device Enforcement and Quality Report this week, stating the agency has "taken a targeted, risk-based enforcement approach to address specific device areas of concern."
The agency has come under fire in the past for what some perceive as lax oversight of medical devices, particularly the 510(k) approval pathway, a process that allows a device to gain market approval if it is shown to be as safe and effective as a legally marketed product.
In the new CDRH report, the FDA cites several case studies of available devices, among them infusion pumps, radiation therapy devices, and automated external defibrillators (AEDs), to highlight their monitoring and enforcement of quality standards. The agency tracks device malfunction, industry compliance, and public health concerns and makes inspections when they identify device quality or manufacturer compliance issues. 
With respect to AEDs, the FDA conduced 115 inspections of 39 manufacturing sites between 2010 and 2017. In response, they issued six warning letters to the AED manufacturers, citing the companies for failing to comply with quality and reporting regulations. Among other regulatory actions, the FDA eliminated the use of 510(k)-cleared AEDs in 2015 and now requires all manufacturers to submit data to support a more rigorous premarket approval (PMA) process. Under this new standard, six new AEDs have been approved.
"The FDA's enforcement activity led to an initial threefold increase in voluntary recalls [of AEDs] from affected firms as we worked with companies to address identified device design and manufacturing deficiencies," according to the CDRH report. "As a result of the FDA's actions, there has been a 70% reduction in annual recalls and a 27% reduction in the number of medical device reports related to these devices since 2010."
With all medical devices, the FDA says there has been a 50% increase in the annual number of voluntary recalls reported since 2009. For manufacturers issued warning letters for violations, 82% of firms corrected the observed violation, according to the report. The agency notes that they have been "more interactive with violative firms, recognizing that, where appropriate, it can be an effective approach to achieving more timely and effective corrective action."
The enforcement and quality report will likely be welcomed by consumer advocates who have called for better after-market oversight but may do little to quell concerns, in some quarters, as to how devices get on the market in the first place. A recent analysis of 14 cardiovascular devices that had been subject to "fast-track" review found that all were single-blind studies with a mean enrollment of less than 500 patients. Of the 18 studies supporting the priority review for these 14 products, only half were randomized, three-quarters used surrogate endpoints, and fewer than two-thirds actually met their primary endpoints.

Michael O'Riordan is the Associate Managing Editor for TCTMD and a Senior Journalist. He completed his undergraduate degrees at Queen's…
Read Full Bio