February 2021 News Roundup
This month features high mortality in young Black transplant patients, sex disparities in contemporary TAVR, and more.

Every month, Section Editor L.A. McKeown curates a roundup of recent news tidbits from journals and medical meetings around the globe.
Over the last year, the pandemic has resulted in training deficits for interventional cardiology fellows due to numerous unique factors, including relocation within their institution to manage critical-care patients and cancellation or abridging of relevant meeting content. An expert analysis published on ACC.org notes that focus has now shifted toward encouraging continuing didactic education in the form of online resources such as webinars, YouTube channels, social media, and podcasts.
In patients undergoing PCI with second-generation DES, giving 1 to 3 months of dual antiplatelet therapy (DAPT) followed by a P2Y12 inhibitor results in a greater than 30% relative risk reduction in major bleeding compared with prolonged DAPT, according to a meta-analysis of RCTs published in the European Heart Journal.
Systems of regionalized care for patients with STEMI do not appear to have a spill-over effect of improving care for those with NSTEMI, according to a study of California hospitals over a 10-year period published in the Journal of the American Heart Association. As reported by TCTMD, the regionalization programs were not associated with changes in rates of early angiography or mortality in NSTEMI patients.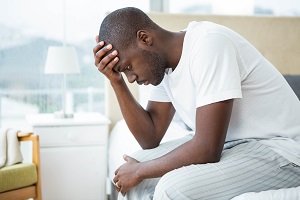 Young Black recipients of heart transplants may need targeted interventions to reduce their mortality risk, a study in Circulation: Heart Failure suggests. Compared with non-Black recipients the same age, Black transplant patients ages 18 to 30 years had a 2.3-fold higher risk of death in the first year.
A large analysis of the International Cardiac Arrest Registry, published in the Journal of the American College of Cardiology, suggests that resuscitated cardiac arrest patients who have six or more (out of 10) unfavorable clinical features, including older age, nonshockable rhythm, and unwitnessed arrest, have a high likelihood of poor long-term prognosis. As the study's lead author told TCTMD, their tool is but one aspect of decision-making.
Endoscopic negative pressure therapy could be a novel alternative to liquid diets, enteral diets, or proton pump inhibitors (PPIs) for healing esophageal fistulas that occur after ablation procedures for atrial fibrillation. In a case report in the Journal of Cardiovascular Electrophysiology, negative pressure therapy for 5 days led to a significant decrease in lesion diameter and depth.
A small study of men with breast cancer, all of whom underwent a mastectomy, found a high prevalence of CV conditions. The researchers, who presented the study at the American College of Cardiology's Advancing the Cardiovascular Care of the Oncology Patient virtual course, say the findings "highlight the need for cardiologists and cardio-oncologists to be involved in male breast cancer treatment due to the common risk factors and potential cardiotoxic effects of breast cancer treatment."
Sex differences in outcomes continue to persist even in the contemporary TAVR era, according to a study published in Catheterization and Cardiovascular Interventions. Compared with men, women had worse survival after receiving third-generation transcatheter heart valves, equating to a 34% greater risk of in‐hospital death after multivariable adjustment (P < 0.001).
Adding an 8-week adult education program to usual care may help reduce the risk of CV events in post-MI patients. The rate of the primary endpoint (all-cause death, MI, cerebrovascular event, and unscheduled hospitalization for CV causes) over a mean follow-up of 17 months was 20.8% in the intervention group versus 36.6% in the usual-care group (P = 0.002), researchers report in Heart.
Having very low levels of vitamin D was associated with more-severe disease in a study of 190 patients with symptomatic PAD. Writing in Vascular Medicine, the investigators say vitamin D's potential causal role in the pathogenesis and progression of PAD requires further clarification.
Spironolactone may be more efficacious in decreasing the risk of CV death and heart failure hospitalizations if patients are obese, according to a post hoc analysis from the TOPCAT trial published in the American Journal of Cardiology. In the study of patients who had heart failure with preserved ejection fraction (HFpEF), those who were not obese did not have the same decrease in risk compared with placebo as did the obese patients.