Forging Into the Future: Debating the Merits of TAVR in Younger, Futile, and Lower-Risk Patients
Two presentations at ISET 2017 explored where TAVR currently stands and what can be done to improve outcomes as it shifts into different populations.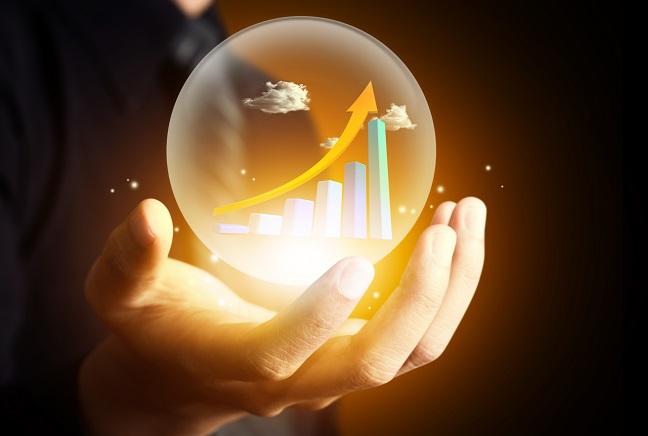 HOLLYWOOD, FL—The future of TAVR looks bright, according to two wide-ranging presentations on the state of the field given yesterday at the International Symposium on Endovascular Therapy (ISET).
Eberhard Grube, MD (University Hospital Bonn, Germany), and Ron Waksman, MD (MedStar Washington Hospital Center, Washington, DC), both cited data projecting that the annual number of TAVR cases would quadruple between 2015 and 2025. "This is really fast growing, and nothing seems to stop it," Waksman observed in his presentation.
That said, experts participating in the session dedicated to aortic and structural disease voiced concern over the potential for "risk creep" and the now seemingly inevitable shift toward younger patients. On the opposite end of the spectrum, there is also the question, they said, of what to do with patients who are so high risk that treatment seems futile.
Rapid Growth and Shifting Practice
In a comparison of current practices between the United States and Europe, Grube noted that TAVR is now available in more than 65 countries, with more than 250,000 cases done to date. "Almost half of these procedures occurred in established markets between 2013 and 2015," he said, predicting that by 2025 the annual TAVR volume would rise to 289,000 cases.
This is really fast growing, and nothing seems to stop it. Ron Waksman
Keeping up with such growth is difficult, he explained, so "many aspects of procedure management are missing evidence-based recommendations or expert consensus." Instead, trends are captured by registries, government analyses, and surveys.
Data from the Society of Thoracic Surgeons/American College of Cardiology TVT Registry show that surgical aortic valve replacement held steady between 2012 and 2015, while the number of TAVR cases was on the rise. When available, 2016 numbers will likely show TAVR is now being performed more often than surgery, Grube said. "The same is actually true for Germany."
Across the United Kingdom, the United States, and Germany, patients undergoing TAVR are typically in their low 80s, he noted. "There is actually no age creep into a younger population. As far as I'm concerned, that is good news. We're not quite ready for the young ones. . . . However, the risk creep is definitely something that is occurring." Registry data from Germany, France, Belgium, and elsewhere, he said, show that TAVR has been done in some patients with a logistic EuroSCORE of less than 20 "for some time, even as early as 2007."
In Germany in particular, Grube reported there has been "an upswing in the number of lower-risk patients being treated in recent years, while fewer of the highest-risk patients are undergoing the procedure." Similar downshifts in surgical risk scores are evident in the United States and United Kingdom, he added.
The preferred access route has also shifted in the United States over time along with regulatory changes, Grube reported. Now, with reduced sheath sizes available, more than 90% of US cases are done via the transfemoral approach. Globally, 60% of cases involve balloon-expandable valves, he added.
One surprise, however, is that general anesthesia continues to be used in more than 80% of US procedures. While general anesthesia is preferred worldwide—use was 60% in the WRITTEN Survey—"a sizeable percentage of transfemoral TAVRs are done now using local anesthesia," noted Grube.
Honestly, I'm still very humble in terms of younger ages. We are simply not there yet. Eberhard Grube
With a solid evidence base on high- and intermediate-risk patients, now there are four active trials being done in the low-risk population: CoreValve Low Risk, PARTNER 3, UK TAVI, and NOTION-2. "Currently," Grube said, "there is significant clinical investment in applying this technology to younger patients at low surgical risk, both in North America and in Europe."
Confronting the Limits
Technologies to deal with TAVR's limitations will be what drives its potential expansion into more patients, Waksman explained in his talk on the field's future. Accessory devices—balloon aortic valvuloplasty devices or novel aortic valve remodeling technologies, neuroprotection devices, large-hole vascular closure devices, dedicated guidewires, large-bore vascular sheaths, and novel imaging modalities (including echo/CT and fusion), among others—are already being developed.
"But we have to realize and to recognize that there are still some unresolved issues in 2017," he said, most notably how to handle patient selection on both ends of the risk spectrum. Stroke, need for permanent pacemaker, and vascular complications are on the decline but still merit attention. Other concerns include severe aortic regurgitation, concomitant mitral disease, valve thrombosis, and long-term durability, Waksman added.
Though embolic protection devices may mitigate stroke, their value remains controversial, Waksman observed. "Obviously we definitely get some material in the basket, or we can deflect what's going upstream, but the question that [needs] to be addressed is how [the clinical manifestation for the patient] is minimized." An FDA advisory panel will discuss the merits of embolic protection with regard to the SENTINEL trial on February 23, he said.
Postdischarge monitoring—given that approximately 41% of TAVR patients are readmitted within 1 year due to cardiac causes—also requires improvement, Waksman said. "Implantable or wearable monitoring systems could allow physicians to remotely track their patients and potentially intervene sooner, before hospitalization is necessary," he suggested.
'Legitimate Questions'
Session co-moderator Niberto Moreno, MD (Miami Cardiac and Vascular Institute, FL), asked the panelists to elaborate on the use of TAVR in younger patients.
"Honestly, I'm still very humble in terms of younger ages," Grube replied. "We are simply not there yet.
"I mean, here we are facing one of the most successful procedures in medical history, which is surgical aortic valve correction or implant, in the younger patients with an incredible track record of success. Let's not forget that," Grube continued, adding, "I understand that the low-risk trials are underway. My fear is just that we're overdoing it in terms of enthusiasm and maybe being too uncritical about this."
But what of an elderly, frail patient whose only option is a percutaneous valve? "I think," Moreno said, "there are some ethical issues that need to be looked at." Waksman agreed this scenario "is an important dilemma." In these cases, it comes down to whether quality of life will be improved, he said, and certain subsets such as patients on dialysis or with cancer may not benefit.
As to TAVR's durability, Waksman said the only way to know for sure is to study it. "We need to start a little bit younger than 70, [though] I'm not saying 50s," he advised.
"I don't have a problem with that," Moreno allowed, "as long as the patients are very well informed of the situation."
Speaking with TCTMD, Waksman agreed that facing futility is difficult. "It [puts] you in a little bit of an awkward position," he said. "Here you are rationing who should get the care and not get the care. But we have to understand better the patient for whom it's not going to prolong their life and it's not going to change the quality of life."
Regarding the low-risk clinical trials, Waksman described study enrollment right now as "very slow," both because surgeons are reluctant to refer their patients and because patients are wary of being randomized. One thing to keep in mind in terms of what constitutes low risk, he added, is that the STS score is not static but rather evolving. Citing research he published last year in JAMA Cardiology, he explained that as high-risk patients are increasingly being treated with TAVR rather than surgery, some of what looks like "risk creep" may be an illusion.
For younger patients, clinicians must be transparent in communicating what's known and what's not, Waksman said, noting that in his opinion, "age should not be the limit." There is nothing to suggest that TAVR's durability would be any less than surgery's at this point, but it's possible that valve-in-valve may be needed over the decades. Yet "we still don't know the durability of the second valve, because the durability of the second valve could be less than the first," he pointed out. "These are legitimate questions."

Disclosures
Grube reports serving on the advisory boards of Medtronic, LivaNova, Mitralign, Boston Scientific, Millipede, Kona, Abbott Vascular, InSeal Medical, and Keystone and the speaker's bureaus of Claret, Millipede, Boston Scientific, Mitralign, and LivaNova. He also reports consulting for Medtronic, CoreValve, LivaNova, Boston Scientific, and Millipede and having equity in Shockwave, Claret, InSeal Medical, Kona, and Mitralign.
Waksman reports serving on the advisory boards of Boston Scientific, Abbott, Philips Volcano, Amgen, and Medtronic and consulting for Biotronik, Biosensors, Lifetech Medical, and Symetis. He is on the speaker's bureau of AstraZeneca.