The Next Blaze: Pandemic Burnout Among Health Professionals
Physician burnout was already a concern, but now with COVID-19, experts stress the need to address the well-being of staff.
As COVID-19 blazed through hospitals across the world, physicians, residents, nurses, and other healthcare workers put their own health on the line like never before—now many are worrying about the "parallel pandemic" of burnout and post-traumatic stress disorder.
The issue received national prominence in late April after the suicide of Lorna Breen, MD, the medical director of the emergency department at NewYork-Presbyterian Allen Hospital. At the 200-bed community hospital on the northern tip of Manhattan, Breen had been on the front lines caring for patients with COVID-19.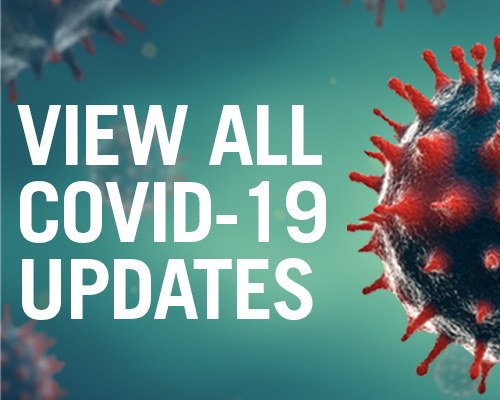 As the initial wave of the pandemic recedes in hotspots, researchers are starting to get a handle on the toll it's taken on staff. In one cross-sectional study of healthcare workers in Italy, Rodolfo Rossi, MD (University of Rome Tor Vergata, Italy), and colleagues assessed the mental health status of 1,379 frontline workers and second-line staff. Of these, 50% had symptoms of post-traumatic stress, 25% had symptoms of depression, and 20% had symptoms of anxiety. Nearly 10% reported insomnia and 22% reported high levels of perceived stress. Not surprisingly, those who lost colleagues to COVID-19 reported more post-traumatic stress and depression.
In a survey of 538 healthcare workers in Wuhan, China, researchers reported similar findings, noting that medical personnel scored high on the Symptom Checklist-90, a self-report inventory that measures anxiety, obsessive-compulsive behaviors, phobias, and somatization, which is the physical manifestation of psychological stress.
What really wears on you is it's the same diagnosis over and over and over. When I was in the ICU, every single patient had COVID-19. There were no other diseases. Ajay Kirtane
Released in March, results from a 2019 physician survey on well-being revealed that one-third of cardiologists felt burned out and 44% reported high levels of stress. As the researchers pointed out at that time, those numbers are concerning enough in their own right—now they're even more so because the survey didn't capture the current stresses related to COVID-19.
Sandy Buchman, MD, president of the Canadian Medical Association (CMA), said the mental health and well-being of physicians, nurses, and other personnel has been on their radar long before the start of the pandemic, as it has with other medical associations. In 2017, the CMA conducted a study and found that more than 25% of physicians and residents reported high levels of burnout and 34% screened positive for depression. In positive news, 82% of physicians and residents reported high levels of resilience and 81% were aware of health programs available to them. Unfortunately, just 15% of physicians accessed those services.
"That's the foundation," said Buchman. "Now you put the pandemic on top of that."
The CMA conducted a survey at the end of March, which was close to the beginning of the pandemic, and a second survey in late April. Those surveys revealed extensive anxiety among community- and hospital-based physicians with respect to personal protective equipment (PPE) supplies, with some hospitals reporting they had enough only for 1 or 2 days. Not surprisingly, the survey also revealed "considerable anxiety" among physicians about putting themselves in harm's way.
"They were very concerned and experiencing significant moral distress in that they would transmit it to their patients and that they would bring it home to their loved ones, to their family," said Buchman. "So that's an additional thing that usually when we go and put ourselves in harm's way, it's us, it's our lives. A firefighter, you know, goes into a building and they feel they are putting their own lives at risk, not others and certainly not their family. We would never expect a firefighter to go into a building without adequate protective equipment."
Buchman said there are other anxieties associated with COVID-19 aside from PPE, noting that some physicians, including specialists and surgeons, weren't seeing elective patients and had to close offices.
"And these so-called elective surgeries are only elective in terms of when they were being planned for," he said. "They are serious medical problems, everything from cancer surgery to heart surgery, and the delays can absolutely cause increased complications and increase mortality. That causes distress for doctors, too. Not operating on their patients and knowing they're getting sicker, and their problems could become emergent or life-threatening, really distresses physicians."
Not operating on their patients and knowing they're getting sicker, and their problems could become emergent or life-threatening, really distresses physicians. Sandy Buchman
Ajay Kirtane, MD (NewYork-Presbyterian Hospital/Columbia University Irving Medical Center, New York, NY), agreed. During the height of the pandemic, when he was not working covering emergent cases or in the ICU, he helped to manage physician deployment and triaged patients as emergent cases came into their cath lab, but he also worried about patients who weren't in the hospital. 
"You're trying to figure out is this person going to decompensate or die if they stay at home? Or should we bring them in and potentially risk exposure and take resources away from sick COVID-19 patients when they come in?" he said. "Those types of decisions are stressful. It was a 24/7 job for me as director of the cath lab, and that's not to say it was anything like working in the ER, or as a nurse, but I think I can confess I did find it stressful."
As hospitals come back fully online and as physicians return to their regular duties, Kirtane said the administration needs to recognize that everybody, no matter their role in the past few months, will have been impacted by COVID-19, even those who were on the sidelines. "It's not easy for an interventional cardiologist to be sitting at home for 8 weeks not doing anything," he said. "Some people were deployed, but some others weren't because they were in the higher-risk categories. That's not easy. We're talking about a field where we're used to being in the thick of it, taking care of the sickest patients and actually being able to help."  
Converting a Cardiac ICU to COVID-19 ICU  
Matthew Tomey, MD (Mount Sinai Hospital, New York, NY), said critically ill patients with COVID-19 quickly overwhelmed their healthcare system's ICU capacity, which led them to convert the cardiac ICU to COVID-19 care. As the director of the cardiac ICU at Mount Sinai Morningside Hospital and associate director of the cardiac ICU at Mount Sinai Hospital in Manhattan, this placed him and his team on the front lines of the pandemic. That created a massive challenge for the physicians, nurses, fellows, residents, and other staff accustomed to and skilled in caring for patients with critical cardiovascular disease.  
Fear of the unknown was very real, Tomey added, noting that they had witnessed surges in Italy and China and were bracing for a massive influx of COVID-19 patients. Add to that the stress of having to care for patients acutely ill with a little understood illness.
"Now we put on our N95 and we're a COVID-19 specialist," Tomey told TCTMD. "Speaking as a cardiologist, we pride ourselves on having some of the best randomized controlled data of any specialty in medicine. So this was very foreign territory."
Kirtane spent time in the ICU on the other side of Manhattan, and like Tomey, noted that the lack of available treatment for critically ill COVID-19 cases took its toll on physicians in some of the hardest hit hospitals.
"What really wears on you is it's the same diagnosis over and over and over," said Kirtane. "When I was in the ICU, every single patient had COVID-19. There were no other diseases. So what then differentiates the patients? Well, it's the family interaction, the patient interaction, but in this situation you're not interacting with the family other than through FaceTime or on the phone and the diseases are all the same. So that just becomes challenging, especially in the surge phase when there's just more and more cases as the whole hospital fills up with COVID-19."
It's hard to think in recent memory of an illness that we treat that has so directly jeopardized ourselves. Matthew Tomey
Outside of New York, which has the largest number of cases and deaths in the United States, Louisiana has been hit particularly hard with COVID-19. The first confirmed diagnosis was reported in early March, and so far there have been more than 41,000 cases in the state, including nearly 3,000 deaths. Nigel Girgrah, MD, PhD (Ochsner Health, New Orleans, LA), the section head of the department of gastroenterology and hepatology, is the "Chief Wellness Officer" at his institution, a role that had largely centered around improving practice efficiency, organizational culture, and physician leadership prior to the pandemic.
"We peaked a little earlier than other health systems, but we peaked hard," Girgrah told TCTMD. "Everything between the second week of March and the first week of April was a blur."
Early in their experience with COVID-19, Girgrah said hospital leadership became acutely aware of the mental stress on hospital staff. In terms of helping the roughly 20,000 workers at Ochsner, Girgrah said "they went right to the bottom of Maslow's hierarchy of needs." In other words, personal security, employment, and other basic needs had to come first. They focused on staff safety, assuring workers the hospital would protect their physical health by providing sufficient PPE. They also assured staff their jobs were safe and that compensation wouldn't be cut in light of the economic downturn. They also had to address logistical issues by providing resources for childcare.
"That was the first week," he said. "It was all about communication and people do appreciate that."
Concerned about the mental and physical health of healthcare personnel, Girgrah said that once basic needs were addressed, the next focus was on endurance and resilience. To address this, they proactively provided team-based or one-on-one support, with Girgrah and colleagues from the behavioral health team doing unit-based rounds. They set up crisis support hotlines so that staff could reach behavioral specialists and established "decompression zones" so that they could safely unwind during or after a shift. In addition, they offered virtual mindfulness-based stress-reduction activities.
"I'll admit those kinds of things weren't the focus of my efforts pre-COVID, but they became very necessary in the more recent weeks," said Girgrah.
Managing Burnout With Parallel Teams
Developing a humane work schedule was one of the most important initiatives to protect the well-being of staff, Tomey said. Attendings, fellows, and others would work a maximum of 4 days after which they would oftentimes have 6 to 8 days before returning to their next shift in the ICU. They employed a "parallel teams" model so that there wouldn't be just a single attending and fellow alone in the ICU. The two attending physicians and two fellows working in the parallel model provided care to the large number of patients as well as mutual support for each other.    
"I'm very grateful for the leadership of the hospital," said Tomey. "There was a sensitivity with which they endeavored to listen to the staff members. Another important thing that I think contributed to the maintenance of the well-being of our staff was that we never lost sight of the humanity of our team members. It's hard to think in recent memory of an illness that we treat that has so directly jeopardized ourselves. And none of our leadership ever lost sight of the fact that we were patients and people that also needed to be taken care of. Within cardiology, the personal protection of our physicians, our nurses, our entire care team was always a paramount priority."
In late April, the hospital announced the launch of the Mount Sinai Center for Stress, Resilience, and Personal Growth. The initiative is intended to address the psychosocial impact of COVID-19 on healthcare workers. All frontline workers have the option to be screened for stress and overall mental health and the center will offer a range of interventions, including workshops/open sessions, support groups led by social workers and other trained staff, individual assessments, and treatment for mental health-related issues, such as post-traumatic stress disorder, depression, and/or substance abuse.
Psychiatrist Deborah Marin, MD (Icahn School of Medicine at Mount Sinai, New York, NY), who will head up the new initiative, said that at the height of the pandemic, staff in psychiatry, psychology, and social work were deployed to the hospital wards to communicate directly with healthcare workers and this early, proactive presence helped them understand the fatigue, stress, and anxiety among physicians and nurses dealing with COVID-19 patients. The proactive approach was aided by leadership at the very top of the hospital, she said, noting that Kenneth Davis, MD, the president and chief executive officer of Mount Sinai Health System, is a psychiatrist by training.
"At the very highest level, we had a complete awareness of what was to come," Marin told TCTMD.
[When] you don't know the rules of the game and you see your patients dying for reasons you can't control, it's very upsetting. Deborah Marin
When she was rounding to get a sense of how staff were coping, Marin said people weren't shy. "I walked around the floors and people were very clearly stating how they felt," she said. "It's not like it was before the pandemic. People were openly saying they're anxious, they're tired, and they're waiting for the next wave."
Marin pointed out that as specialists were rerouted to care for COVID-19 patients they had to adjust to a different disease and a different mindset. Cardiovascular physicians and surgeons are accustomed to "fixing people," she said, but when the cardiac ICU was converted to care for COVID-19, there were a lot of deaths.
"I think physicians very much garner a lot of their ability to do things based an algorithm that they know is best practice," said Marin. "And my hypothesis would be that when you take that kind of mindset, and you don't know the rules of the game, and you see your patients dying for reasons you can't control, it's very upsetting. It can be very upsetting. And that's true for the nurses, too, who were redeployed. We have people from different disciplines going to new places where they had to learn how to take care of ventilated patients. I think that can definitely be a source of grief, anxiety, and sadly, an opportunity for post-traumatic stress responses."
Are Doctors Good at Talking About Stress?
To TCTMD, Girgrah said that burnout rates amongst physicians are some of the highest in any profession, somewhere in the range of 50%, and yet medical schools, residencies, and fellowships select people with a high degree of resilience. As a physician who trained in Toronto, he had experience with the Severe Acute Respiratory Syndrome (SARS) epidemic in 2003, and that outbreak did have a legacy effect on mental health, leading to post-traumatic stress disorder in a segment of healthcare workers. For this reason, he believes physicians will need to talk about their experiences with COVID-19.
Fear of stigmatization might lead some doctors from admitting they are struggling, though, or from seeking out a mental health specialist. "I think it's the wrong thing to do," said Girgrah. "Certainly, in our organization, we hope there is an openness to talk about these sorts of things."
Speaking generally, Buchman said physicians are not the best at asking for help, particularly if it means admitting to emotional, psychological, or mental health issues. 
"We have a culture that sort of says, and it's something we learned from very early on in medical school and residency, to suck it up," he said. "Okay, it's tough. We went through it. The older guys went through it, and it'll toughen you up, you'll be better off. There's a certain culture that it's an admission of weakness and therefore you'll be perceived as weak. So even though we're helpers and want to help others, we're not good at asking for help."
Both Girgrah and Buchman said doctors can be reticent about asking for assistance out of fear they'll be reported to regulatory agencies, which in turn could trigger an investigation from their college or licensing board. "Some don't go to their own physicians," said Buchman.  "So many doctors don't even have their own family physician or access to a trusted source because they feel they might be reported."
Nonetheless, Buchman hopes more physicians will take advantage of the available resources developed by the CMA, as well as resources available to others elsewhere. Across the US and Canada, there are more and more hospitals with well-being programs and chief wellness officers, like Girgrah, that can provide access to support networks and private/confidential individual and group sessions.
A lot of the kind of drama that exists in a workplace pre-COVID just sort of evaporated very quickly. . . . I'm hoping we capitalize on that as we move forward. Nigel Girgrah
To TCTMD, Kirtane said some of the old guard might have in the past dismissed discussing wellness and well-being, and while he is reluctant to stereotype by age, that concern is less evident in younger physicians coming into practice. With training and understanding, physicians know that "toughening up" doesn't work with burnout and they must address it.
Finally, while most physicians are glad the surges have receded, at least for now, and are pleased to return to regular practice, several said there have been positive developments to emerge from this dark time.
"There's been a lot of good," said Girgrah. "A lot of the kind of drama that exists in a workplace pre-COVID just sort of evaporated very quickly and there was this greater sense of I know who I work with better. We've got to know each other better. We're in this together. It's all about the patient. I'm hoping we capitalize on that as we move forward."
Tomey also agreed the pandemic strengthened the bonds between colleagues.
"We had nurses and physicians who did contract COVID-19 and we really became a family," said Tomey. "When one of our team became ill, everybody was interested and looking out for one another, and interested in each other's progress and recovery. Of course, it's a delicate balance. We're respecting the privacy of individuals, but at the same time seeing one of your comrades ill, it hurts you. It's wake-up call to your own vulnerability."

Michael O'Riordan is the Associate Managing Editor for TCTMD and a Senior Journalist. He completed his undergraduate degrees at Queen's…
Read Full Bio