Gap in Industry Payments to Women vs Men Seen Across Medical Specialties
Are women more squeamish about industry ties? Or do companies prefer to partner with men? It's "complicated," one researcher says.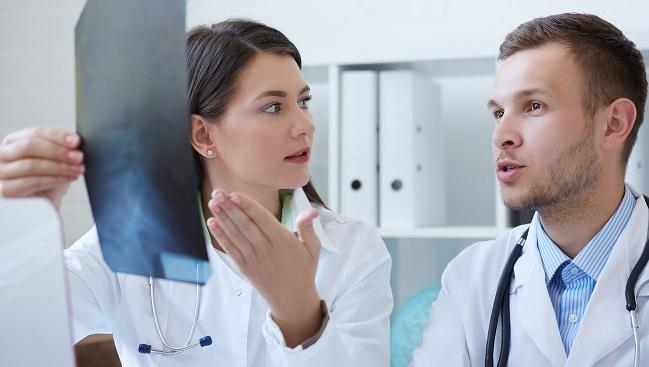 Across all specialties, including cardiology, male physicians got more money from industry in 2015 than did female physicians, according to a research letter published online today in JAMA Internal Medicine. And with only few exceptions, men also reaped higher financial rewards in terms of ownership interest.
"It's complicated," lead author Kathryn Tringale, MAS (University of California, San Diego), commented to TCTMD. "It's not just another [example] of a time when women and men aren't treated equally."
These interactions, she said, come from two vantage points: physicians can be more or less receptive to contact with industry, and industry can be more or less assertive in engaging with particular doctors.
The disparities may be "another example of gender bias, where industry prefers to work with men and thinks that for whatever reason they'll be better business partners or [something else]," Tringale said. But another possibility is that female physicians "are choosing not to take part in this," she continued, adding, "Maybe women are viewing this as unethical, or maybe they're too busy and focused on their patient-centered care."
Maybe women are viewing this as unethical, or maybe they're too busy and focused on their patient-centered care. Kathryn Tringale
Tringale's study adds greater detail to a prior report she and colleagues published earlier this year in JAMA. It showed that, as a whole, industry payments to men were more common and had higher monetary value than those paid to their female peers. Women also were less likely to hold ownership interests and receive royalty/license payments from industry.
This time, Tringale and co-author Jona A. Hattangadi-Gluth, MD (University of California, San Diego), linked the 2015 Centers for Medicare & Medicaid Services National Plan & Provider Enumeration System (NPPES) database to Open Payments reports from that year. They analyzed general payments—service fees, charity, speaker fees, consulting fees, ownership interest, education, entertainment, food and beverage, gifts, grants, and honoraria—by medical specialty and physician gender.
Patterns in Ownership Interest Less Consistent
Twenty-five medical specialties were included in the analysis, including cardiovascular diseases. Overall, the median difference in general payments per physician was $1,470, with the biggest mean difference seen for orthopedic surgery at $12,976. Neurosurgery had the most abundant payments for both sexes: $15,821 for men and $3,970 for women. For cardiovascular disease, payments were slightly more than $6,000 for men and a little over $2,000 for women.
Among a subset of more than 60,000 California physicians, the financial advantages for male physicians remained evident even after accounting for years in practice.
For ownership interest specifically, men held 93% of the value and tended to hold the lead in most specialties. The biggest difference between male and female physicians in this area was seen in radiology ($5,568).
Here, one explanation for the disparity could be that women tend to be more risk averse, Tringale proposed. "They [might not prioritize] investing in something that's like a side job when they already have a stable job as a physician, not to mention home life or other hobbies they want to pursue."
What's even more interesting, she said, is why women are doing better regarding ownership interest in certain fields, especially obstetrics and gynecology (receiving $1,061 more than men). They also hold greater stakes in psychology and urology.
Speaking with TCTMD, Tringale took a broad perspective, suggesting that gender aside, physicians should carefully consider their own financial conflicts, rather than thinking of it as a black-and-white issue.
"It's not that you should stop necessarily," she said. Rather, it's "just being aware of the fact that these [industry connections] could be changing the patterns of your practice—and data show that these interactions do indeed change the patterns of your practice—and that you are not immune to it."

Sources
Tringale KR, Hattangadi-Gluth JA. Types and distributions of biomedical industry payments to men and women physicians by specialty, 2015. JAMA Intern Med. 2017;Epub ahead of print.
Disclosures
Tringale reports no relevant conflicts of interest.
Hattangadi-Gluth reports receiving research funding from Varian Medical Systems.