Go With NOACs Over Warfarin in Most Cases: Updated A-fib Guidelines
The document also provides direction on Watchman, ablation, reversal agents, and how to treat A-fib patients with HF or ACS.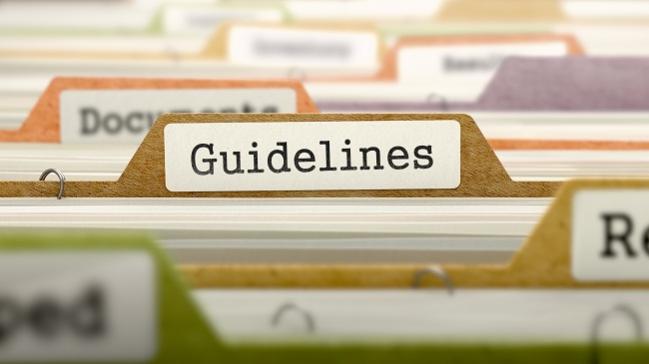 Physicians should preferentially choose a non-vitamin K antagonist oral anticoagulant (NOAC) over warfarin in most patients with atrial fibrillation, according to a focused update to the 2014 US guideline.
The new class I (level of evidence A) recommendation—which brings consistency between the American and European guidelines—represents the biggest change to the guidance issued by the American Heart Association, the American College of Cardiology, and the Heart Rhythm Society, according to writing group chair Craig January, MD, PhD (University of Wisconsin-Madison).
NOACs are recommended over warfarin in patients eligible for NOACs who do not have moderate-to-severe mitral stenosis or a mechanical heart valve.
"The 2014 guidelines recommended anticoagulation using the CHA2DS2-VASc scoring system, but treated warfarin and the NOACs as equivalent," January explained to TCTMD. "But the new guidelines now are in favor of NOACs. The main reason being that there appears to be less bleeding risk with NOACs compared to warfarin, and there may or may not be a little more efficacy in stroke prevention with NOACs as well."
The focused update, written in collaboration with the Society of Thoracic Surgeons and published online January 28, 2019, ahead of print in Circulation, the Journal of the American College of Cardiology, and HeartRhythm, also added new or modified recommendations to several guideline sections and provided additional sections on device detection of atrial fibrillation or flutter and on weight loss.
NOAC Antidotes and the Watchman
Various anticoagulation recommendations were tweaked to incorporate edoxaban (Savaysa; Daiichi Sankyo), a NOAC that had not yet been approved when the 2014 guideline was released. In addition, a recommendation to evaluate renal function before initiating NOAC therapy and to reevaluate it at least annually was modified to include a look at hepatic function. Advice regarding anticoagulation around cardioversion was also clarified.
Since 2014, reversal agents have been introduced for the NOACs, and new recommendations were added for idarucizumab (Praxbind), the antidote for dabigatran (Pradaxa; both Boehringer Ingelheim), and for andexanet alfa (Andexxa; Portola Pharmaceuticals), which reverses the effects of rivaroxaban (Xarelto; Bayer/Janssen) and apixaban (Eliquis; Bristol-Myers Squibb). The recommendation is stronger for idarucizumab (class I) than for andexanet alfa (class IIa).
"These drugs don't get used very often because the NOACs' pharmacological anticoagulant effect wears off fairly quickly, so the need to reverse them is not nearly as much as it was with warfarin, but there are now reversal agents that are available and there are some patients who worry about this," January said.
Nondrug options for preventing stroke also received attention in the focused update. A new class IIb recommendation states that percutaneous left atrial appendage (LAA) occlusion may be considered in patients with A-fib who have an increased stroke risk and contraindications to long-term anticoagulation. That guidance was supported by clinical trial data and US Food and Drug Administration approval of the Watchman device (Boston Scientific).
"Oral anticoagulation remains the preferred therapy for stroke prevention for most patients with atrial fibrillation and elevated stroke risk," the authors explain. "However, for patients who are poor candidates for long-term oral anticoagulation (because of the propensity for bleeding or poor drug tolerance or adherence), the Watchman device provides an alternative."
What to Do With Patients With Heart Failure or ACS
Major changes were also made to recommendations regarding management of specific patient groups.
First off, there is a new class IIb recommendation saying that catheter ablation of A-fib may be reasonable in selected patients with symptomatic A-fib and heart failure with reduced LVEF to potentially lower mortality and reduce hospitalizations for heart failure. That was based on evidence from the CASTLE-AF trial, which demonstrated lower rates of mortality and hospitalization for worsening heart failure with ablation versus either rate or rhythm control, and the AATAC trial. In AATAC,  among patients with persistent A-fib, congestive heart failure, and an implanted device, ablation was superior to amiodarone for maintenance of sinus rhythm and possibly better in terms of rates of unplanned hospitalization and death.
The authors note that the trials have limitations, "including relatively small and highly selected patient populations. Further, larger studies are needed to validate these findings."
Nevertheless, January said, "the writing committee felt that ablation in heart failure was a reasonable thing to consider."
He pointed out that the writing committee wanted to incorporate the CABANA trial—which failed to meet its primary endpoint, but provided positive results for ablation in the eyes of many electrophysiologists—when crafting the focused update, but couldn't because the results have not yet been published.
The section on A-fib complicating ACS gained several new recommendations dealing with antithrombotic therapy in patients undergoing PCI. Those were based on the numerous trials that have evaluated various combinations of double therapy (aspirin plus a P2Y12 inhibitor) or triple therapy (aspirin, a P2Y12 inhibitor, and an oral anticoagulant), including WOEST, PIONEER AF-PCI, RE-DUAL PCI, and ISAR-TRIPLE, as well as some observational data.
With several recommendations covering various potential options, however, the guidance does not provide a clear path for physicians to follow in this area of clinical uncertainty.
"I think it's an area that is evolving as we speak and most of this centers on bleeding risk. Triple agents are associated with increased risks of bleeding. This is an area that has evolved considerably from 2014, and I have no doubt that it's an area that will continue to evolve in the next few years," January said. "It's a complex area to address and I expect that our recommendations will be modified again when the next A-fib guidelines come around."

Todd Neale is the Associate News Editor for TCTMD and a Senior Medical Journalist. He got his start in journalism at …
Read Full Bio
Disclosures
January reports no relevant conflicts of interest.