H. Pylori in ACS: Could Tests and Treatment Beat Back the Bleeds?
One in five ACS patients in a pilot trial tested positive, raising hopes that treatment could cut bleeds and ischemic events.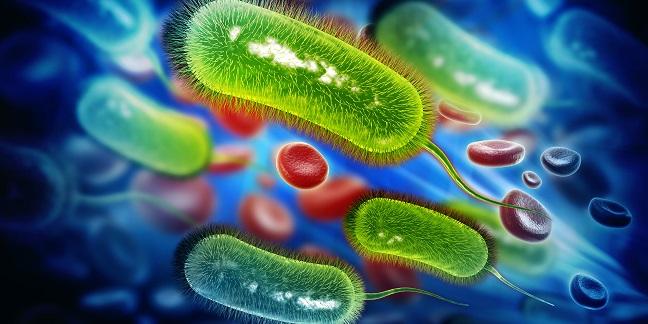 In the ongoing push to improve outcomes after acute MI, Swedish investigators are probing a new angle: could identification and treatment of Helicobacter pylori cut down on gastrointestinal bleeds in the acute MI population, and potentially improve outcomes overall?
"We've improved rates of recurrent ischemic events in patients with MI over the last 15 to 20 years, including also mortality, but in the last couple of years the curve has flattened out. We are not improving the events as much anymore, and this is because of this balance between ischemia and bleeding," said Robin Hofmann, MD, PhD, who served as senior author on the study with Magnus Bäck, MD, PhD (both Karolinska Institutet, Stockholm).
"So what," Hofmann asked, "can we do to improve this balance?"
They put the question to a gastroenterologist who pointed out that the key risk factors for gastrointestinal bleeding—one of the most feared complications of antithrombotic therapy in this setting—are older age, male sex, reduced kidney function, and H. pylori infection. This last, said Hofmann, is something he and his colleagues hadn't previously considered, prompting them to test the feasibility of testing for and treating the bacterial infection in a small series of acute MI patients during their index hospitalizations at one of two hospitals in Stockholm.
Results of the pilot study, led by Jonatan Wärme, MSc, and Martin Sundqvist, MSc (both Karolinska Institutet), were published this week in the American Heart Journal.
The Gut Bug
In all, 310 consecutive patients had a bedside urea breath test (Diabact; Mayoly Spindler) during their hospital stay. In the general Swedish population, prevalence of H. pylori is estimated to be 11%, say the authors, but among the study's ACS patients, 20% tested positive. That number rose to 24% when patients already taking a proton pump inhibitor were excluded from the analysis. In the overall cohort, positive results were more common in smokers and in patients with STEMI versus non-STEMI, with the latter observation holding up in multivariate analysis.
"Active H. pylori infection is common in a contemporary acute MI population and may represent a modifiable risk factor for upper gastrointestinal bleeding, which has been hitherto disregarded," the authors write.
The notion of H. pylori playing an active role in an inflammatory process linked to atherosclerosis or unstable plaques dates back almost two decades, when efforts to use antibiotics to prevent cardiovascular events largely failed to pan out.
Speaking with TCTMD, Hofmann stressed there are a number of other ways that identifying and treating this particular infection might prove beneficial. One is the inflammatory hypothesis linking chronic inflammation to CV events. "Of course this is a small study. It's only an interesting signal, but it fits nicely with the theory that Helicobacter may cause a chronic infection that could also have an influence on plaque stability," he said. "And most importantly we realized that this is really simple to [test for] during the course of the hospitalization."
But reducing the risk of bleeding by identifying and eradicating the infection in and of itself could prove important, he said. "At least in theory, you reduce the risk of bleeding massively." Not only could such an approach reduce the risk of a GI bleed, there's also the hope that this would have a trickle-down effect on ischemic events, since having fewer patients stop their antithrombotic medications would, in theory, keep them at lower risk for later ischemic attacks.
Hofmann made the point that although GI bleeds are relatively rare, affecting approximately 3% of patients, the costs are high "at the personal level for the patient [and] also for healthcare. In comparison, the test is very simple and the therapy, the antibiotic and the proton pump inhibitor, are cheap."
A cost-efficacy analysis would be part of the larger trial that Hofmann and colleagues are planning. They already have ethical approval for a 40-hospital, 20,000-patient trial, temporarily derailed, he said, by COVID-19. He hopes it can get underway next year. The trial would test for and treat H. pylori at the time of the index acute MI with the aim of reducing subsequent bleeding and ischemic events.
"Many colleagues have had the same reaction: they say, 'I've never thought of this. Although we meet patients after bleeding events and recurrent infarction because of stopped antiplatelets, we have not connected this. And what can we do about this?' So this may be a very good option, I think, and I hope and I believe that this is worthwhile doing, otherwise I wouldn't be doing a larger trial—but we don't know yet."
Commenting on the pilot trial for TCTMD, Tim Kinnaird, MB BCh, MD (University Hospital of Wales, Cardiff), highlighted a number of study limitations, many also acknowledged by the authors—its small sample size and location within a single city, which is particularly problematic since H. pylori rates are known to vary between countries. To make the leap from such a small feasibility trial to a 20,000-patient intervention trial, to Kinnaird, seems like too much too soon.
"I would have thought that the authors would need to try and corroborate their findings in a national or international study before we start embarking on a therapy study," he said, "but I think the concept brings together quite a few pieces of a jigsaw. We know that patients with H. pylori are more likely to bleed, we know that patients with antiplatelets are more likely to bleed, and now we have some information that patients who are presenting with acute coronary syndromes and on antiplatelet therapy appear to have a higher rate of H. pylori infection, so this begins to line the dots up to join them.
"But I still view this as very hypothesis-generating, speculative data at the moment," he cautioned.
Kinnaird agreed, however, that H. pylori, which might have slipped out of the minds of cardiovascular scientists over the last few decades, is worth looking at in a fresh way, noting: "I think it's got potential legs and I think it's a very interesting concept, and it opens up a whole new area of study and therapy. But it is very much early days for that."

Shelley Wood is Managing Editor of TCTMD and the Editorial Director at CRF. She did her undergraduate degree at McGill…
Read Full Bio
Disclosures
Mayoly Spindler Laboratories supported the study with diagnostic tests.
Hofmann reports grant funding from the Stockholm County Council and the Swedish Heart Lung foundation.