High LDL, Poor Treatment, Early Death: HoFH Registry Paints Grim Picture
Among those who died with this rare genetic lipid disorder, half did so before they reached their third decade.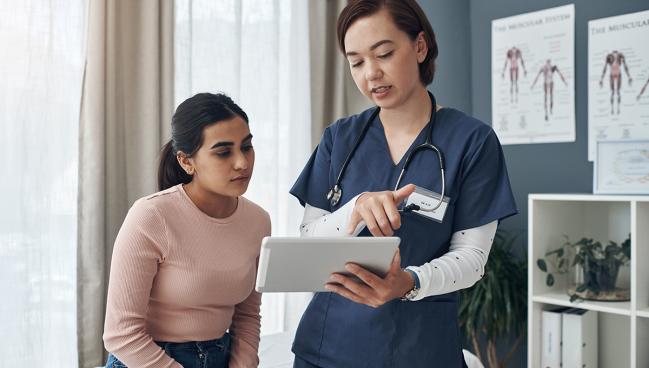 MANNHEIM, Germany—New international data paint a very dire outlook for patients with homozygous familial hypercholesterolemia (HoFH), with investigators reporting that more than half of deaths that occur do so in patients who've barely turned 30 years old.
While the short life expectancy of HoFH patients isn't surprising, Janneke Mulder, MD (Erasmus Medical Center, Rotterdam, the Netherlands), who presented the study today at the European Atherosclerosis Society Congress 2023, said the new analysis showcased massive treatment gaps, noting that roughly 25% of patients who died were treated with just a single lipid-lowering agent or nothing at all.
"We need to find out why this was the case and of course look for new treatments, which are really necessary in this group," she told TCTMD, adding that patients in this registry-based study came from countries across Europe where drug availability differs.
Antonio Vallejo-Vaz, MD (Imperial College London, England), who moderated the session, pointed out that 70% of the deceased HoFH patients were "nonwhite ethnicity," which suggests that inadequate treatment was likely related to geographic or racial disparities in access to some of the lipid-lowering therapies.
While statins and ezetimibe are available as generics, none of the more specialized medications for HoFH are cheap: lomitapide (Juxtapid/Lojuxta; Aegerion Pharmaceuticals) and the newer ANGPTL3 inhibitor evinacumab (Evkeeza; Regeneron), for example, both cost several hundreds of thousands of dollars annually. 
First ASCVD Event Occurs Early
HoFH is a rare, but very serious form of familial hypercholesterolemia, occurring in one in every 300,000 people. Left untreated, LDL-cholesterol levels can range from 400 to 1,000 mg/dL, but even when treated it's very difficult to get LDL cholesterol under control. HoFH is associated with very early onset of atherosclerotic cardiovascular disease (ASCVD), and many studies have documented that these patients have a greatly reduced life expectancy.
"Patients can experience their first cardiovascular event before they even reach 20 years of age," said Mulder.
Given the rarity of the genetic condition, the HoFH International Clinical Collaborators (HICC) registry was started in 2016 to establish an international network of healthcare providers who care for such patients. Mulder said their goal was to analyze the characteristics of deceased patients in the HICC registry, including their risk factors, lipid-lowering treatment, ASCVD morbidity, and age of diagnosis and death.
In total, 751 patients from 88 centers in 38 countries were included in the registry between 2016 and 2020. The median age was 12 years at the time of HoFH diagnosis. Among the 37 people who died, the average age at the time of death was 32 years.
The median number of lipid-lowering therapies prescribed to HoFH patients was two: 94% of patients had been treated with a statin, 68% with ezetimibe, and 23% had undergone LDL apheresis. Just two patients had been treated with lomitapide, one with mipomersen (Kynamro; Kastle Therapeutics), and one with a PCSK9 inhibitor.
Of the patients who died in the HICC registry, 43% were from high-income countries. Given this, Mulder said it's possible that the global percentage of undertreated patients is likely even higher.
LDL-Cholesterol Levels
Not surprisingly, given the low rates of multidrug regimens, LDL-cholesterol levels remained very high at 9.4 mmol/L (363.5 mg/dL).
Mulder said they observed wide variability in the age of death, noting that there was one patient who lived for 85 years and another who lived to nearly 70 years. Neither she nor her co-investigators can explain these outliers, but they pointed out that the overall burden of ASCVD, including recurrent events, was very high in those who survived longer.
Overall, 70% of the deceased patients experienced an ASCVD event at a median age of 28 years. The most common interventions in the deceased patients were for aortic stenosis (41%), MI (30%), angina pectoris (30%), aortic valve replacement (22%), CABG surgery (22%), and PCI (19%).    
Given the mortality risk, as well as ASCVD burden, Mulder said early diagnosis and initiation of lipid-lowering therapy, particularly combination therapy, is critical in HoFH.
Earlier this month, the EAS issued an updated consensus statement on new treatments and guidance for HoFH. For those with bi-allelic HoFH—two mutant alleles of the LDLR gene, for example—starting with statin and ezetimibe together is recommended as first-line therapy, to be followed by a PCSK9 inhibitor at 8 weeks. If LDL cholesterol is still not at goal, then lomitapide and/or evinacumab are recommended.
Mulder said that the treatment targets in HoFH remain challenging but necessary to mitigate the risk of ASCVD and early mortality in this high-risk population.
In a presentation prior to Mulder's, Italian investigators reported their real-world experience with lomitapide in 13 HoFH patients, showing that treatment decreased LDL-cholesterol levels from 311.1 mg/dL to 96.5 mg/dL at last follow-up. Two patients were able to stop apheresis during lomitapide treatment, but two patients also had to stop the medication due to gastrointestinal side effects.   

Michael O'Riordan is the Associate Managing Editor for TCTMD and a Senior Journalist. He completed his undergraduate degrees at Queen's…
Read Full Bio
Sources
Mulder J, Tromp ZT, Reijman D, et al. HoFH is a life-limiting condition: clinical characteristics and lifespan of deceased HoFH patients in the HICC registry. Presented at: EAS 2023. May 22, 2023. Mannheim, Germany.

Suppress P, Coppola C, Cocco V, et al. Long-term effectiveness and safety of lomitapide: real-world experience from Italy in patients wth homozygous familial hypercholesterolemia. Presented at: EAS 2023. May 22, 2023. Mannheim, Germany.
Disclosures
Mulder reports no conflicts of interest.