Home-Based Care: ACC Workbook Aims to Inspire
The document offers tools and resources for clinicians, to ensure at-home care is high quality and patient-centered.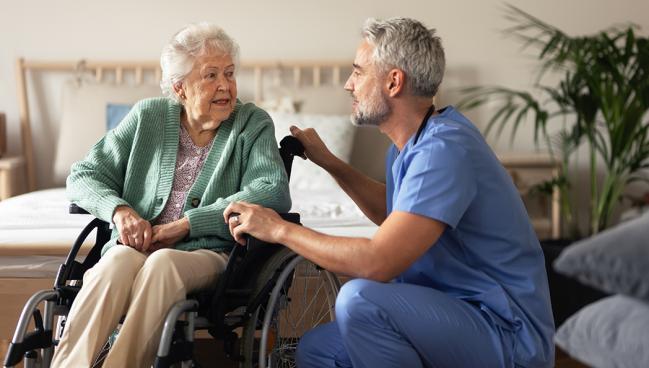 Home-based cardiac care of patients with CVD is, for many, an increasingly attractive option amid the shifting healthcare landscape. Recently, the American College of Cardiology (ACC) released a guide that offers interested clinicians, and clinical administrators, ideas for how to get started in delivering care in this nontraditional setting.
The Home-Based Care Workbook, created through the ACC Innovation Program, can be found online.
"We've definitely seen acceleration in the past few years" when it comes to at-home care, said Nivee P. Amin, MD (Weill Cornell Medicine, New York, NY), who chaired the document's writing group. Change had already come prior to the COVID-19 pandemic, but telehealth and other remote strategies began to bloom in that era, she told TCTMD. The idea is to "to meet patients where they are, to try to be more creative in how we connect."
Many forces are driving the shift to a home setting, and importantly, "this is not a static situation," said Amin. "There is a lot of [ongoing] change."
Patients, as consumers, "expect convenience and care outside of traditional brick-and-mortar healthcare settings," the authors note in the workbook. Meanwhile, an "increased emphasis on value-based care" on the part of payers "demands innovation in how and where care is delivered." Home-based care, by definition, expands the physical reach beyond clinics and hospitals, while technologies are evolving to enable more meaningful interactions at a distance. And finally, there's growth in ambulatory care facilities and other nontraditional players, such as at-home cardiac rehab providers.
For Patients, a Sense of Agency
Home care could be an option for the management of chronic conditions like arrhythmias and heart failure, for patients recovering from ACS, and for treatment after PCI or other interventions. The workbook offers pathways for several of these clinical scenarios.
The document is not meant to be prescriptive, Amin stressed. Rather, it's intended to start conversations on what's needed to ensure high-quality, patient-centered care.
There are many advantages to providing care in a patient's home: cost savings, tailored treatment, ease of scheduling, lack of transportation barriers, expanded access, and a smaller carbon footprint, among others. However, as the workbook's authors acknowledge, there can be disadvantages such as safety concerns and reimbursement challenges, not to mention the inherent difficulties of doing a comprehensive physical exam from afar—thus the need for quality metrics.
What's crucial, though, is that patients have a sense of agency in the medical care they receive, regardless of the setting, said Amin. "There is value in making sure patients are comfortable and satisfied with care, because that drives adherence and trust."

Sources
American College of Cardiology. Home-based care workbook. Published on: September 26, 2023. Accessed on: September 29, 2023.
Disclosures
Amin is an employee at Bristol Myers Squibb.