Many US Residents, Especially in Rural Areas, Lack Nearby CV Specialists
Distance doesn't necessarily translate into lack of access but does hint at what's driving unequal outcomes, Sadeer G. Al-Kindi says.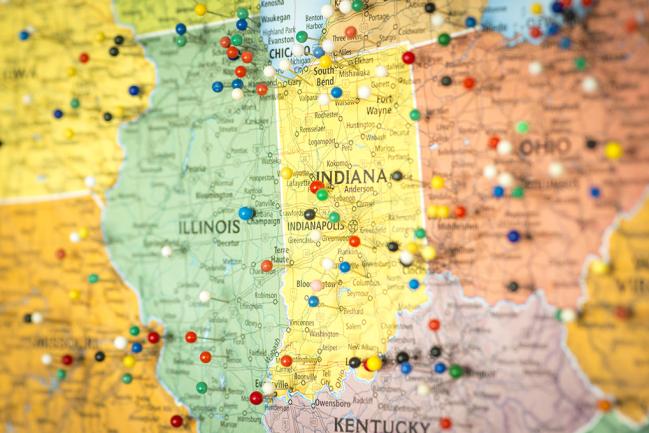 Cardiologists aren't spread equally across the United States, such that some potential patients must travel long distances to get the care they need, according to a new analysis. The situation is particularly dire for people living in rural areas and is only expected to worsen.
"The prevalence of cardiovascular disease is rising due to an aging population. Consequently, there will likely be an increased demand for cardiologists with a predicted shortage of physicians by the year 2034, including in cardiology," Issam Motairek, MD (University Hospitals Cleveland Medical Center, OH), and colleagues write in Circulation: Cardiovascular Quality and Outcomes.
On this backdrop, there are known disparities in cardiovascular risk factors, disease, and outcomes, senior author Sadeer G. Al-Kindi, MD (Houston Methodist Hospital, TX), highlighted to TCTMD. "What's interesting is, if you look throughout the United States, there are significant geographic disparities." These gaps reach approximately a 10-to-one difference between areas with the highest and lowest mortality rates, for example, said Al-Kindi. That degree of imbalance "triggered us to think about: what are some of the factors that may be responsible for this?"
Potential culprits are environmental factors like air quality and proximity to nature, as well as social determinants of health like access to medical care, he noted.
Here, what they hoped to home in on is the impact of geographic proximity—not just the density of cardiologists on a county level but the actual distance between US residents and the closest cardiologist.
The researchers pulled data in June 2022 from the Centers for Medicare and Medicaid Services National Plan and Provider Enumeration System (National Provider Identifier) on specialists in cardiovascular medicine. They then used each physician's business address to geocode the office's longitude and latitude. With 2020 US Census data, they calculated the median distance to the nearest cardiologist on a census block level.
In total, there were 47,225 cardiologists across the United States, of whom roughly one-third were subspecialists: 20.3% of the cardiologists were interventionalists, 9.2% electrophysiologists, and 2.1% heart failure physicians.
Most US residents (85.2%) lived within 20 km of a cardiologist, with a median distance to the closest cardiologist of 2.84 km. To get to a subspecialist, median distances were longer: 5.06 km for interventional cardiologists, 7.35 km for electrophysiologists, and 16.46 km for heart failure physicians. The percentages of people living within 20 km of these clinicians were 75.4%, 65.9%, and 39.1%, respectively. Most of these subspecialists practiced in a hospital setting.
Motairek et al identified a clear urban/rural divide, especially for heart failure.
Percent of People Living ≤ 20 km From Physicians
| | | |
| --- | --- | --- |
|   | Urban | Rural |
| Any Cardiologist | 94.1% | 49.7% |
| Interventional Cardiologist | 86.5% | 30.7% |
| Electrophysiologist | 77.6% | 18.9% |
| Heart Failure Physician | 47.6% | 5.0% |

Distances were shortest in the eastern United States, and for Asian Americans (followed by non-Hispanic Black, Hispanic, non-Hispanic white, and Hawaiian people).
In contrast to the situation with cardiovascular medicine, the researchers found that 98.5% of people lived within 20 km of a primary care provider, with a median distance of just 0.81 km.
Al-Kindi pointed out that proximity in their study doesn't capture true access to care and instead acts as a surrogate. People can have great health insurance with many in-network options but still live far away from physicians, he said, or people in urban areas could live close to the hospital but face financial and other barriers. Also, their study quantifies all US Census participants—not just the ones who would need to see a cardiologist.
Heart failure stands out as a subspecialty where there's particular need, because many patients are quite sick, making it hard for them to travel, and because clinicians with this expertise tend to work in hospital settings, said Al-Kindi. Anecdotally speaking, "a lot of physicians who train in advanced heart failure want to practice in tertiary and quaternary centers [that offer] heart transplant and advanced mechanical circulatory support," he said, noting there's also currently a shortage of individuals aiming to become heart failure physicians.
No easy solution exists to address the lack of proximity to cardiologists, Al-Kindi said. Much of it is complex and occurs at a health system level, but a straightforward first step, he added, is "to try to understand what is deterring some specialists and subspecialists from living in rural America and serving rural America."
On a big-picture level, "identifying areas with greater distances, combined with patient density for cardiovascular disease, can aid in more effective resource allocation," the researchers note in their paper. "This involves planning cardiology fellowships and offering incentives like loan repayment plans and visa waivers to encourage working in underserved areas."
For many doctors, the reluctance to practice there can stem from the fear engendered by unfamiliarity, said Al-Kindi. "Also, what we know is that physicians tend to stay in the programs that they train in or interact with, so establishing new programs and investing into clinical training like graduate medical education programs within rural counties and rural areas might be another way to do it, right? Because that's how you basically cultivate new talent and that talent becomes trained in an area that has the shortage."
Telemedicine could, in the meantime, be a tool to help patients and their doctors span geographic distances, he suggested. "But keep in mind, there is a digital redlining that is also happening. Not everyone has access to the internet or digital tools," or the education level to use them effectively.

Disclosures
Motairek and Al-Kindi report no relevant conflicts of interest.