IMPERIAL Substudy Provides Reassurance for Benefit of Eluvia in Long Lesions
Coming on the heels of the recent FDA approval of the stent, the data give a glimpse of how the new device will fare in real-world patients.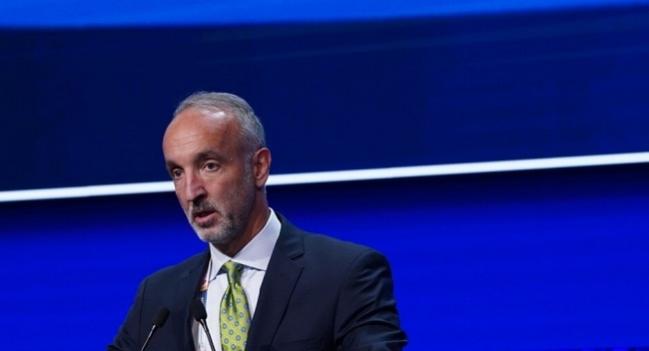 LAS VEGAS, NV—In patients with long atherosclerotic femoropopliteal lesions, the Eluvia paclitaxel-eluting stent (Boston Scientific) appears to maintain its advantage over the Zilver PTX paclitaxel-coated stent (Cook Medical) for patency at 1 year, according to data from a substudy of the IMPERIAL trial.
The primary results of the randomized, head-to-head IMPERIAL trial were presented at TCT 2018 in September, showing it to be noninferior to the Zilver PTX in terms of major adverse events, with numerically—but nonsignificantly—lower rates of TLR and stent thrombosis. Within days, the US Food and Drug Administration (FDA) announced approval of Eluvia.
With the device expected to be a popular option for endovascular operators in the United States, data on how patients with long lesions fared is of considerable value, William A. Gray, MD (Lankenau Heart Institute, Wynnewood, PA), said here at the VIVA 2018 meeting.
"We're not treating 4-cm lesions, we're treating 20- to 30-cm lesions," he said at a press conference prior to his presentation, adding that the long-lesion data are important to help inform decision-making.
Sahil A. Parikh, MD (NewYork-Presbyterian/Columbia University Irving Medical Center, New York, NY), who was not involved in the study, agreed.
"In some ways the long-lesion subset is more applicable to the real-world practitioner, so it will be important to continue to track this group over time and see where it goes," he said in an interview with TCTMD. "Right now, we're all excited that there's a new option for our patients, but we also have to be a little bit reserved in our judgment because we're all waiting for year two and then year three of follow-up, and hoping to see sustained patency and freedom from TLR. If that happens, it will be very exciting."
Compares Favorably with Main IMPERIAL Results
The long-lesion substudy was a single-arm trial within the larger IMPERIAL trial, which randomized 465 patients to Eluvia or Zilver PTX at 65 centers in Austria, Belgium, Canada, Germany, Japan, New Zealand, and the United States. The substudy included 50 patients from the trial with lesions between 14 and 19 cm in length, about twice as long as the average length for patients in the main cohort.
Moderate or severe calcification was present in approximately 70% of patients in the substudy and CTOs in 32%. A total of 97 stents were implanted in the 50-patient substudy. At the time of the study, Zilver did not make a stent long enough to be used as a comparator, hence the single-arm substudy, Gray noted.
At 1 year, freedom from clinically driven TLR was 87.9% in the long-lesion subset, comparable to the 88.5% in the Eluvia-treated group and 79.5% in the Zilver-treated group reported in the main IMPERIAL trial.
"So, very similar patency and noteworthy that most of the follow-up happened within about 6 months and we didn't see anything after that, which recapitulates the main study as well," Gray noted. No patients experienced stent thrombosis. The primary driver of major adverse events was TLR, which occurred in 6.5%. In the main IMPERIAL trial, the TLR rate was comparable at 4.5%. Of the 97 stents implanted, two fractured in a single patient.
In terms of clinical outcomes, 91.5% of patients improved at least one Rutherford category without need for TLR and 87.2% had no or minimal symptoms (Rutherford category 0-1) at 1 year. Ability to walk also improved from baseline for multiple categories, including distance, speed, stairs, and walking impairment.
Future Considerations
To TCTMD, Parikh said the stent fracture issue is something to look out for as Eluvia rolls out into mainstream use. While the expectation of stent fracture is low in general and the incidence was only 2% in the long-lesions study, "it is important because when it occurs it does predict adverse events like restenosis," he observed. Parikh added that understanding how and when stent fractures happen will likely take time and studies of larger treated populations, since when they do occur they may be asymptomatic.  
Another issue that remains unclear is the reimbursement climate, particularly for the use of two stents to treat longer lesions, Parikh said.  
"It will have an impact on the cost of the overall procedure and the ability to deliver that therapy, but I think that is a problem we can probably solve if the data remain strong," he noted.

Sources
Gray WA. 1-year outcomes for Eluvia in long lesions: IMPERIAL long lesion sub-study. Presented at: VIVA 2018. November 5, 2018. Las Vegas, NV.
Disclosures
Gray reports being an advisor to Boston Scientific.
Parikh reports serving on the advisory boards of Medtronic, Boston Scientific, and Spectranetics.