Intravascular Imaging Boosts Outcomes in Left Main PCI: ROLEX
Guidelines recommend IVUS to improve left main stenting. Based on these data, to not do so is "unacceptable," one expert says.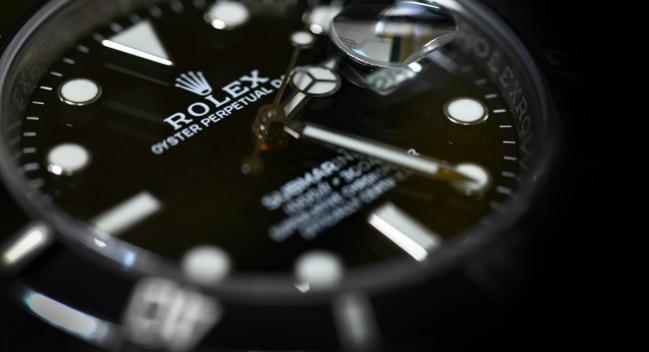 PARIS, France—Patients with left main coronary artery disease fare relatively well when treated with a zotarolimus-eluting stent, but even better outcomes could be achieved if operators used intracoronary imaging.
Those are the main findings from the ROLEX registry, a multicenter, international, prospective study of patients with left main CAD undergoing PCI with the Resolute Onyx stent (Medtronic).
Lead investigator Giuseppe Tarantini, MD, PhD (University of Padua, Italy), who presented the results during the late-breaking clinical trial session at EuroPCR 2022, said the findings from the imaging subanalysis should be considered hypothesis-generating, but they do suggest intravascular imaging should be used more frequently given the demands and challenges of left main CAD revascularization.
"What is amazing is that when you went with IVUS, you upsized the stent size in more than 50% of the cases and we observed less than half the event rate than in the overall population," Tarantini told TCTMD.
During a panel discussion following the presentation, Marie-Claude Morice, MD, PhD (Institut Cardiovasculaire Paris Sud/Cardiovascular European Research Center, France), said she, too, believes interventional cardiologists should be regularly using intracoronary imaging in left main CAD. The risk of cardiac mortality at 1 year in ROLEX was 2.7%, a rate she described as "not nothing."
"I don't think it's correct anymore not to do imaging when you perform left main interventions," said Morice. "For me, it's unacceptable [that use of imaging] is not systematic."
The same holds for Robert A. Byrne, MBBCh, PhD (Mater Private Hospital, Dublin, Ireland). "We're among interventional cardiologists here, but it's important to realize there is scrutiny in the left main space because the results of the surgeons are good," he said. "We need to be sure that the bar is high in terms of the technical interventional result."
That scrutiny Byrne hinted at stems recent clinical trials comparing PCI to CABG surgery, most notably EXCEL. As documented on TCTMD, there has been an ongoing debate over how to interpret the trial results that led the European Association for Cardio-Thoracic Surgery to pull their support for the left main recommendations of the European Society of Cardiology (ESC). In Europe, CABG is class I indication for patients with left main CAD regardless of SYNTAX score, while PCI is a class I indication for patients with low anatomical complexity (SYNTAX score 0-22) and a class IIa recommendation for those with intermediate anatomical complexity (SYNTAX score 22-32).
In patients with left main disease, the ESC guidelines state that IVUS should be considered to optimize stent implantation (class IIa).
ESC Says IVUS Should Be Considered
The ROLEX registry included patients with significant left main stenosis of low-to-intermediate anatomical complexity (SYNTAX score ≤ 32) treated with the zotarolimus-eluting stent. The majority of patients (64%) had a SYNTAX score suggesting intermediate anatomical complexity. One-third of patients had left main CAD plus an additional stenosis, while nearly 60% had left main disease with multivessel CAD. 
At 1 year, the primary endpoint of target lesion failure was 5.1% in the 450 patients who underwent PCI. Rats of cardiac death, target-vessel MI, and ischemia-driven TLR were 2.7%, 2.7%, and 2.0%, respectively. The rate of stent thrombosis was 1.1%, but Tarantini pointed out that two patients discontinued dual antiplatelet therapy for unknown reasons. Periprocedural MI occurred in 3.8% of cases.
The risks of TLF were significantly lower among those treated with intracoronary imaging compared with those treated with angiography alone. Among the 200 patients in whom operators used either IVUS or OCT, the rate of TLF was 2.0%. In contrast, the TLF rate among 250 patients treated with angiography-guided PCI was 7.6%.
We're among interventional cardiologists here, but it's important to realize there is scrutiny in the left main space because the results of the surgeons are good. Robert A. Byrne
Tarantini noted that patients treated with intracoronary imaging were more likely to be implanted with the extra-large Resolute stent, which measures 4.5 to 5.0 mm and capable of expansion to 6.0 mm. With previous workhorse stents, expansion might be possible to 5.0 mm and a little beyond, but in doing so there is a risk of compromising the stent's structural integrity, he said.
"As a matter of fact, 18% of patients in our registry needed to receive an extra-large platform," said Tarantini. "This is important because the new sizes are a little bit different. They have wider struts, which means more radial strength, and wider cells. The stents were designed for very large vessels where you have larger branches. You need wider cells to have access to the collateral branches, all without losing radial strength." 
As an operator, Tarantini said that even though physicians might use these stents in a minority of cases—21.5% of patients in ROLEX received the 4.5-5.0 mm Resolute Onyx stent versus 14.2% treated with angiography alone—their use "matters," said Tarantini.
Byrne, on the other hand, said it's still an open as to whether there's an unmet need for larger stents in selected patients with left main CAD. Newer-generation DES perform quite well in this space, he said, although he noted there are benchtop data suggesting better postexpansion capability with certain stents, such as Resolute Onyx and Synergy Megatron (Boston Scientific). Whether that means these stents perform any better than the latest-generation workhorse stents isn't known, said Byrne.  
Speaking to the overall results, Byrne said the rate of TLF at 1 year appears reasonable for patients with left main CAD but pointed to another study for a better understanding of PCI for left main disease.
"I would say that over the last 12 months, the best data that we have comes from the Sabatine et al meta-analysis, which included all four of the left main trials together," said Byrne. "That suggests that in patients with left main stem disease undergoing revascularization there is little difference in mortality [between PCI and CABG]."
That meta-analysis, presented late in 2021, was facilitated by the ESC to review the evidence on left main revascularization and to help inform the next guidelines.

Michael O'Riordan is the Associate Managing Editor for TCTMD and a Senior Journalist. He completed his undergraduate degrees at Queen's…
Read Full Bio
Sources
Tarantini G, on behalf of the ROLEX investigators. The ROLEX study: revascularization of left main with Resolute Onyx. Presented at: EuroPCR 2022. May 18, 2022. Paris, France.
Disclosures
Tarantini reports lecture/consulting fees from Medtronic, Edwards Lifesciences Boston Scientific, GADA, and Abbott.