ISCHEMIA Countdown Begins, but a 'Black-and-White' Answer Is Uncertain
After 12 years, numerous trial tweaks, and vocal debate about the trial's ability to deliver an answer, ISCHEMIA cometh.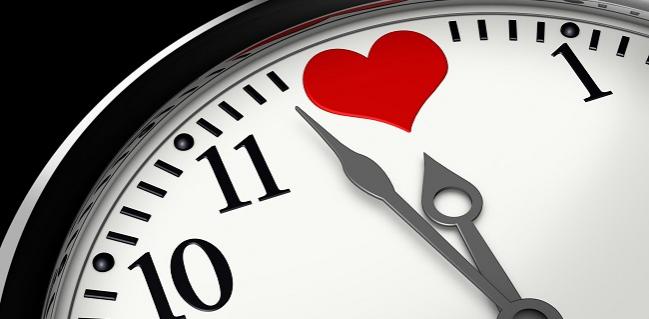 Members of the ISCHEMIA trial executive committee descended on New York City this week to get what was for many their first peek at the results of this rabidly awaited trial. The rest of us will have to wait another 3 weeks: after more than a decade in the making, the International Study Of Comparative Health Effectiveness With Medical And Invasive Approaches will be unveiled on the opening day of the American Heart Association (AHA) 2019 Scientific Sessions in Philadelphia, PA.
"We are very excited that we have reached this point," David J. Maron, MD (Stanford University School of Medicine, CA), told TCTMD after landing in New York. Maron is the co-chair and principal investigator for ISCHEMIA, with Judith Hochman, MD (NYU Langone Medical Center, New York, NY), as chair. "We started designing the trial in 2007 when the COURAGE results were presented, and it has been an amazing collaboration with experts from multiple disciplines and multiple nations. I am certain that the information we have collected will enlighten the medical community and it's going to be a very valuable resource for many years to come," Maron said. 
The National Heart, Lung, and Blood Institute has invested an estimated $100 million dollars into ISCHEMIA over the last 12 years. That's well worth it, some say, if the trial can establish once and for all that patients with moderate-to-severe ischemia have fewer adverse cardiovascular events when managed using a strategy of invasive cath followed by revascularization with PCI or surgery, if feasible, over optimal medical therapy alone.
But that result is anything but certain.
The Long Road to ISCHEMIA
Slow enrollment plagued ISCHEMIA, leading to a number of trial tweaks that some fear will dilute the ability of the trial to deliver a definitive answer. These include the controversial decision to expand the primary endpoint beyond cardiovascular death and MI to include resuscitated cardiac arrest, hospitalization for unstable angina, and hospitalization for heart failure. There was also the decision to extend the definition of ischemia from 10% or more on nuclear perfusion imaging to patients with 5% ischemic burden at low levels of exertion (≤ 7 METS) as well as to patients with ECG changes during exercise testing without imaging.
I am certain that the information we have collected will enlighten the medical community and it's going to be a very valuable resource for many years to come. David J. Maron
Kim Eagle, MD (University of Michigan, Ann Arbor), co-authored an editorial earlier this year setting out these concerns. Speaking with TCTMD this week, he praised the ISCHEMIA investigators, saying that the changes were "probably appropriate" but that he remains apprehensive.
"The trial as it started out really was, I think, powered to ask if there is a lot of ischemia—if a big amount of the heart muscle is jeopardy—does revascularization result in significant benefit? But because of the enrollment challenges and the size of the sample needing to reach a certain amount, the investigators . . . had to soften the entry criteria," Eagle commented. "So, if I was to bet, I think we're going to see less of an impact than perhaps was originally thought and hopefully it won't end up in a gray zone where we're still scratching our heads. As a clinician who takes care of patients like this, I hope the answer is clear."
Another design change also made its way into the record last month. In an "ISCHEMIA Trial Update" published online September 2019 in the American Heart Journal, John Spertus, MD (Saint Luke's Mid America Heart Institute, Kansas City, MO), and Daniel Mark, MD (Duke Clinical Research Institute, Durham, NC), revealed that the health status analysis plan for the trial had been changed to incorporate the shortened, seven-item version of the Seattle Angina Questionnaire (SAQ) that was introduced after the trial was funded. As such, this score is now the single primary health status endpoint in ISCHEMIA, replacing the SAQ Angina Frequency and Quality of Life scores that will now be reported as secondary outcomes. The change, note Spertus and Mark, was made prior to the planned database lock date of September 30, 2019, and before unblinding of the data.
"There should not be any controversy about this," Spertus told TCTMD. "This seemed like the cleanest way to say, does an invasive approach make patients feel better and improve their symptoms and quality of life? So that's why we did this. It's a very noncontroversial change: it wasn't driven by power, it wasn't driven by dropout rates, it wasn't driven by enrollment. It was just a scientifically better way of taking advantage of the information that we'd collected that we hadn't had access to when the protocol was written."
A Moving Target
Just how much attention gets paid to angina-related quality-of-life endpoints will, of course, depend on what happens with the primary endpoint.
"There are several possible outcomes of this," said Eagle. "The first would be a dramatic effect on endpoints and then the question is, which of the endpoints is driving the result? Is it heart attack? Is it death? Or is it primarily revascularization that might have happened based on changes in symptoms later?"
So, if I was to bet, I think we're going to see less of an impact than perhaps was originally thought. Kim Eagle
The other possibility is "no effect at all"' of revascularization over optimal medical therapy, Eagle continued. "The fact that the enrollment was difficult and caused a shift at least to some degree in the types of patients who got in—that you would expect, as you saw from our editorial, might have an impact on the overall results. And if the overall results end up showing a little benefit but not a lot, then we're going to come back to the fact that okay, how much ischemia do you have to have to say this is really an important strategy? And hopefully we'll get some answers. Obviously, with trials that are expensive like this, you want to get some answers if possible, and certainly the trialists are very experienced and highly qualified so I'm sure they will present the best possible science from what's been a very challenging study."
Quality-of-life endpoints, Eagle added, are very important to patients, "but they're less likely to move a patient than, 'Okay, am I going to live longer or am I more or less likely to have a heart attack?'"
American College of Cardiology Vice President Athena Poppas, MD (Lifespan Cardiovascular Institute, East Providence, RI), told TCTMD she believes the ISCHEMIA results will be impactful, either "practice-changing" or "practice-confirming." And she does not seem overly concerned about the changes that have occurred over the course of the trial, calling the field "a moving target."
"There are really excellent trialists leading this and that's their job—to adjust the trial as need be, for appropriate reasons," Poppas said. "Does [using] harder versus softer endpoints change some of the weight? Sure. But do we need this information? Absolutely."
Moreover, the field has continued to progress since ISCHEMIA was designed, with more studies questioning the link between documented ischemia and subsequent events. Poppas pointed out that newer tools for looking more precisely at ischemia using fractional flow reserve or other measures of flow-limiting stenoses have evolved rapidly over the last decade. "Maybe in 5 or 10 years we'll be looking at hot plaque and other things that are even more refined, but that doesn't mean that this other data [from ISCHEMIA] isn't useful. It's that we're building incremental information and knowledge upon that," she said.
Spertus insists people should care about health status endpoints regardless of what happens with the primary endpoint point. "Ultimately we're trying to make patients live longer and feel better and it isn't necessarily bad if it only makes them feel better, but not live longer," he said. "Of course, I've spent my whole career trying to convince people of that and I've only had marginal success to date."
Everyone who spoke with TCTMD agreed that ISCHEMIA will have a big impact, regardless of how it plays out, but the hope is for a "black-and-white answer," as Eagle put it.
Does harder versus softer endpoints change some of the weight? Sure. But do we need this information? Absolutely. Athena Poppas
"If it shows improved survival or preventing heart attacks and improved quality of life, then we'll sort of keep doing what we're doing now," said Spertus. "But if it doesn't show that—there's not improved survival or prevention of heart attacks and there's not improved quality of life—then I think we'll need to stop doing all these procedures.
"It really is contingent on what we find in these results, but I think it will have an immediate impact, at least in healthcare terms. So that's within 2 to 5 years," he added with a laugh.
And changing physician habits will be tougher if the results are not cut-and-dried. "Clearly the challenge of enrolling patients in this kind of trial reflects some strong beliefs by practitioners that maybe revascularization has benefits beyond what has been proven," Eagle said. "Obviously, any time you talk about revascularization, there are financial implications that affect some behaviors, so we try, I think, generally very hard not to have that be the case. But it certainly appears to be that there's some effect of financial motive to do certain things that we feel are safe and effective."
Certainly Medicare and private payers will be paying close attention, Spertus observed. "If everything is positive then we'll just keep on doing what we're doing, but if it's not, then [payers] will probably really want to be thoughtful about which procedures they pay for to make sure that patients are benefiting." 
Asked whether he thinks the cardiology community will accept the results, given some of the divisive discussion about trial changes, Maron—who had his first look at the ISCHEMIA results a few weeks back—declined to comment, saying he feared people would read between the lines "looking for a secret message."
"We have the largest trial that's ever been done, the largest strategy trial, comparing a conservative strategy with an invasive strategy of revascularization, and we are adequately powered to show a benefit from an invasive strategy if one exists," he said carefully. "That's saying nothing different from what we say in our design paper and other communications." 
An entire late-breaking science session at AHA has been devoted to ISCHEMIA, with three separate presentations starting at 2 PM ET on November 16, 2019. Hochman will present the primary clinical results first, followed by Spertus presenting the quality-of-life outcomes. Finally, Sripal Bangalore, MD (NYU Langone Medical Center), will present the ancillary ISCHEMIA CKD study looking specifically at patients with chronic kidney disease.
Of note, TCTMD has learned, publication of the ISCHEMIA results will not happen simultaneously but is expected in the spring of 2020.

Shelley Wood is Managing Editor of TCTMD and the Editorial Director at CRF. She did her undergraduate degree at McGill…
Read Full Bio
Disclosures
Maron reports having no relevant conflicts of interest.
Spertus reports holding copyright to Seattle Angina Questionnaire.
Eagle reports no relevant conflicts of interest.
Poppas reports holding stock in GE Healthcare.