Ischemic Heart Disease the Leading Cause of Death Globally
While rates have declined in many countries, a "toxic combination" of obesity and diabetes poses a threat to gains made, say researchers.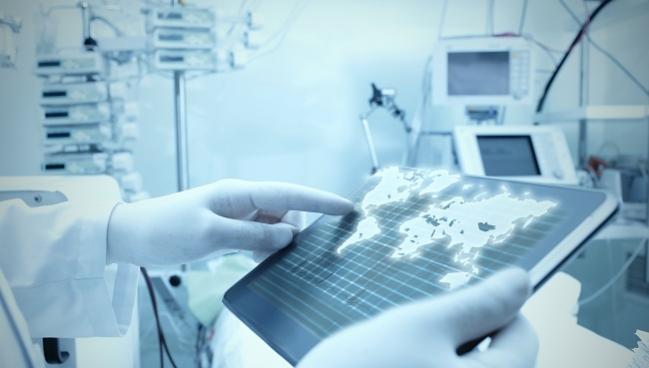 A massive report on the world's health highlights the impact cardiovascular disease continues to have in all regions of the globe, with ischemic heart disease accounting for 10 million deaths and stroke for 5.5 million deaths in 2016.
Ischemic heart disease is the leading cause of death and disability worldwide except in the lowest-income countries, and this is followed by cerebrovascular disease, according to the latest data from the large international research project. In fact, ischemic heart disease was the leading cause of years of life lost in 113 countries for men and in 97 countries for women.
In addition to being the leading cause of death in the United States, Canada, Australia, Japan, and large parts of Western Europe and South America, ischemic heart disease claims the most lives in many Eastern and Central European countries, including Russia and the Ukraine, Latin America, the Pacific islands, and most of Asia, including India and Pakistan.
The Global Burden of Disease study, which was published as five reports on September 14, 2017, in the Lancet, is an international collaboration coordinated by the Institute for Health Metrics and Evaluation (IHME) at the University of Washington. The research project, which includes 2,500 collaborators from 130 countries, is intended to assess the prevalence of "all diseases in all locations" and to translate these estimates into "actionable policy."
In 2016, the top five leading causes of death worldwide were ischemic heart disease, diarrhea/lower respiratory infections (and other common infectious diseases), neoplasms, neonatal disorders, and HIV/AIDS. In the US, lung cancer is the second-leading cause of death, followed by chronic obstructive pulmonary disease, stroke, road injuries, Alzheimer's disease, self-harm, drugs, colorectal cancer, and lower respiratory infections. 
"Ischemic heart disease in the leading cause of death in the world, and the vast majority of it occurs outside the high-income world," Greg Roth, MD (University of Washington School of Medicine, Seattle), an IHME professor and collaborator of the Global Burden of Disease study, told TCTMD. "Low- and middle-income countries are the locations for most ischemic heart disease."
Within the US, where ischemic heart disease has been on the decline for several decades, researchers are starting to observe very high rates of disease in certain pockets of the country.
The good news is that, on average, that the world is a much healthier place than it was 20 or 30 years ago and we're seeing profound advances in health and life expectancy. Greg Roth
"We're starting to crack open countries and look within them," said Roth. "We're finding very high rates of ischemic heart disease when we look at particular states and we've just moved to the county level, where alarmingly, in some counties ischemic heart disease is no longer going down. Ischemic heart disease has been declining for several decades but that trend is no longer true in many locations. We suspect this is related to the really toxic combination of obesity and diabetes that has been on the rise for several decades now."
The total number of deaths from ischemic heart disease increased 19% over the most recent 10-year period, up from 7.96 million deaths in 2006 to 9.48 million deaths in 2016. During this time period, however, age-standardized deaths from cardiovascular disease declined by 14.5%, a reduction that was largely driven by declines in cerebrovascular disease death rates. Ischemic and cerebrovascular disease were responsible for more than 85% of all cardiovascular disease deaths in 2016.
The absolute number of deaths attributable to diabetes increased more than 30% between 2006 and 2016, although the age-standardized years of life lost from diabetes declined 2.1%.
In an assessment of more than 80 behavioral, environmental/occupational, and metabolic risks contributing to death and disability, the researchers report that tobacco was responsible for more than 7 million deaths while poor diet could be blamed for approximately one in five deaths. In both men and women, elevated blood glucose levels, hypertension, obesity, and hypercholesterolemia were among the leading risk factors contributing to death and illness. 
Living Longer, Although Not Everywhere
Overall, mortality rates have declined significantly from 1970 until present, with the biggest improvements seen in children and youth. There was also a shift toward individuals living longer, particularly in higher-income countries where life expectancy at birth is 78.3 years for men and 83.5 years for women. By contrast, the life expectancy in low-income countries is just 61.6 years for men and 64.1 years for women, and even lower in some sub-Saharan African countries.    
"The good news is that, on average, that the world is a much healthier place than it was 20 or 30 years ago and we're seeing profound advances in health and life expectancy," said Roth. "People are living longer. Of course, that means there's more years to be exposed to risks that occur at later points in life."
Finally, there was an increase in the number of deaths caused by guns, including a suicide and interpersonal violence. There has also been a 140% increase in the number of deaths from terrorism/conflict, an increase largely the result of conflict in North Africa and the Middle East, report the researchers.

Michael O'Riordan is the Associate Managing Editor for TCTMD and a Senior Journalist. He completed his undergraduate degrees at Queen's…
Read Full Bio
Disclosures
Authors report no conflicts of interest.