Latest-Generation MitraClip Devices Make Strides Against Residual MR
Design tweaks and operator experience likely explain why these postmarket TEER data outshine earlier TVT registry numbers.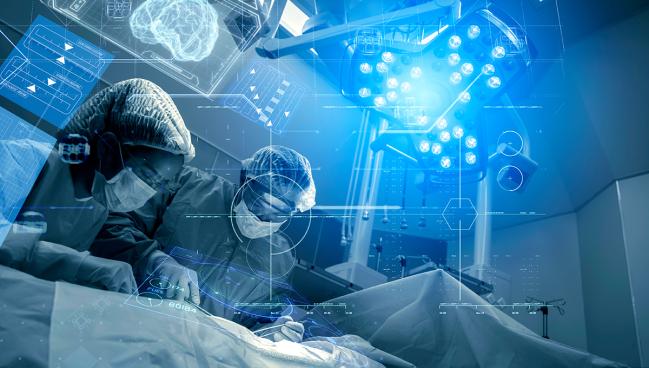 PHOENIX, AZ—The largest, echo core lab-adjudicated analysis of the late-generation MitraClips to date offers reassuring signs that the newest iterations of this transcatheter edge-to-edge repair (TEER) device are achieving better early results than those seen with early technology.
At 30 days, 90% of more than 2,200 patients whose mitral regurgitation (MR) was treated with either a third- or fourth-generation MitraClip (Abbott) had just trace or mild MR (≤ 1+), changes that were accompanied by gains in functional capacity and quality of life (QoL), said Matthew Price, MD (Scripps Clinic, La Jolla, CA).
Price presented the EXPANDed results—combining results from the EXPAND and EXPAND G4 registries—during a late-breaking science session at the TVT 2023 meeting yesterday. 
These EXPANDed echo results, while early, are notably better than those from an STS/ACC TVT registry analysis of primary MR patients (PMR) released at the American College of Cardiology/World Congress of Cardiology meeting earlier this year, as reported by TCTMD. Those data, frequently referenced at this year's TVT meeting, and the focus of an expanded presentation by Raj Makkar, MD (Cedars-Sinai Medical Center, Los Angeles, CA),  earlier in the day, showed that just 52.5% of PMR patients were "successfully" treated with MitraClip, defined as MR 1+ or less and a mitral gradient ≤ 5 mmHg, in this TVT registry snapshot.
Gorav Ailawadi, MD (University of Michigan, Ann Arbor), one of the discussants following Price's presentation, pointed to the difference, asking: "Why do these data look so much different and better?" EXPAND, EXPAND G4, and EXPANDed were all postmarketing studies funded by the manufacturer, whereas the TVT registry represents more of an all-comers population. Could selection bias, asked Ailawadi, be a factor in the Abbott-funded registries?
In response, Price said a number of factors might be at play. For one, the TVT registry data include patients enrolled as far back as 2014, so older devices as well as different operator experience were likely factors; EXPAND did not begin enrollment until April 2018.
"I think maybe learning to treat the right patient may be part of it as well," Price continued. "And finally, we know with echo that having a core lab is incredibly important. So when sites say, 'Oh, we got a great result, we got a bad result,' actually quantifying the result is incredibly important."
To TCTMD, Price stressed that EXPANDed was rigorous in other ways, too. "This is a very different type of registry than the TVT NCDR registry, as this was a robust, prospective study utilizing research coordinators and research assistants at the sites with an echo core lab for all patients and a clinical endpoint committee for about half the patients."
EXPANDing Horizons                      
The third-generation MitraClip system, tracked in the EXPAND registry, includes the NTR and (slightly longer) XTR devices, while the fourth-generation device, in EXPAND G4, includes the NT, NTW, XT, and XTW offering better deliverability and repositioning, but also different lengths and widths. Roughly half of the 2,205 patients reported here were treated with the third-generation and half with fourth-gen devices, said Price.
Just under half of patients in EXPANDed received TEER for primary MR. Acute procedure success was 95%, and, by 30 days, the composite of major adverse events was 3.4%; 1.8% of patients died.
Centralized echo core lab results for the mixed cohort of PMR, secondary MR (SMR), or mixed MR showed that 90% of patients had trace or mild MR at 30 days (up from 7% at baseline), 8% had moderate (2+) MR, 2% had moderate-to-severe (3+) MR, and 0.4% had severe (4+) residual MR. Those improvements were accompanied by changes in NYHA functional class, with the proportion of patients in NYHA I/II improving from 27% before the procedure to 82% at 1 month. Likewise, Kansas City Cardiomyopathy Questionnaire overall summary scores improved from 49.9 points at baseline to 68.8 points at 30 days.
Investigators then performed a series of analyses looking at key subgroups—an option afforded by the larger study size, Price noted.
Here, PMR patients with "complex anatomy" had similar rates of MR improvement within 30 days and attained similar levels of functional relief and quality of life as did patients with noncomplex anatomy.
Among the SMR patients, those with advanced heart failure attained similar MR reductions, functional gains, and quality of life as patients without advanced heart failure. This is "another novel finding," Price said, adding, "That cohort has not been well studied before in a prospective fashion."
To see these kinds of improvements with MitraClip at 30 days is "impressive," Price told TCTMD. "Recent echo core lab studies of surgical MV repair [like] Mini Mitral or the recent CTSN study, published in the New England Journal of Medicine, had about 90% 1+ or less at 1 year. So, we'll see how longer-term follow up with the newer MitraClip generations look, but certainly that's pretty competitive, particularly given that one would suspect that a large number of the patients in EXPANDed would've had a mitral valve replacement rather than repair if they had been operable candidates."
No Gradient Info
EXPANDed investigators have not yet looked into valve gradient data, something Linda D. Gillam, MD (Morristown Medical Center, NJ), asked about during the discussion. "Not that it's clear what exactly the impact of increased gradients are or even what the definition of increased gradients are in this setting," she acknowledged.
In response, Price agreed that looking at gradients is "important . . .  but I also think that novel ways of looking at the orifice beyond just the gradient are going to be important." While higher gradients have tracked with mortality in other series, he noted, "patients with higher gradients after MitraClip may have higher risk for mortality for other reasons as well."
Moreover, the G4 offers four options for operators to tailor care. "Perhaps now if you're worried about a gradient you can put in a skinny clip so you can really, hopefully, get better results: more MR reduction with less of an increase in stenosis."
The reassurances provided by these echo data with the newest clip devices suggest that the technology is ready to go head-to-head against surgical repair in patients with shorter life expectancy, but moderate MR, Price suggested to TCTMD.
"I think that this data sets the stage for the REPAIR-MR trial  given the very high rates of potential success, and MR reductions to 1+ or less."

Shelley Wood is Managing Editor of TCTMD and the Editorial Director at CRF. She did her undergraduate degree at McGill…
Read Full Bio
Sources
Price MJ. Acute outcomes from 2000+ patients with MR treated with the 3rd and 4th generation MitraClip systems: results from the EXPANDed dataset. Presented at: TVT 2023. June 8, 2023. Phoenix, AZ.
Disclosures
Price reports receiving consulting fees/honoraria from Abbott Vascular, Boston Scientific, Medtronic, ACIST, Philips Medical, WL Gore, Shockwave, InnovHeart, and Alleviant, and holding options/stock with InterShunt and Indian Wells.