Many STEMI Patients With COVID-19 Have No Obstructed Arteries
The finding supports anecdotal reports of STEMI mimics but not a role for fibrinolysis during the pandemic, one researcher says.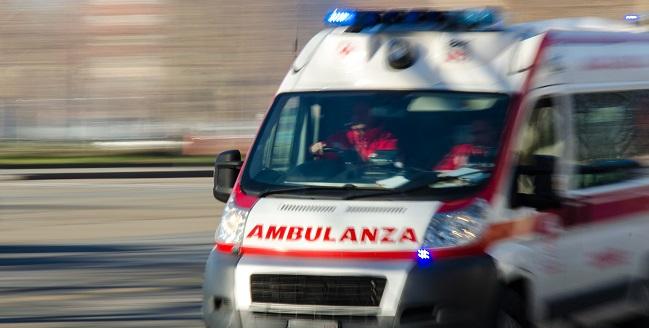 STEMI patients who are found to be COVID-19-positive frequently do not have obstructed arteries identified during coronary angiography, according to a case series from the Lombardy region of Italy, where the pandemic has taken a heavy toll.
Of the 28 patients included in the analysis, only 60.7% had a culprit lesion identified, Giulio Stefanini, MD, PhD (Humanitas Clinical and Research Hospital IRCCS, Rozzano-Milan, Italy), and colleagues report.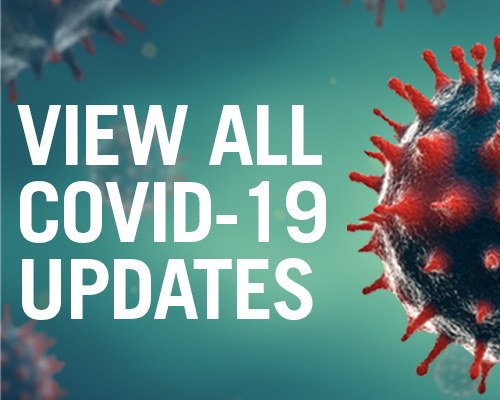 This suggests that patients coming in with STEMI during a COVID-19 surge should be tested for SARS-CoV-2 infection and should undergo coronary angiography to verify whether there is a blockage that needs to be treated, Stefanini told TCTMD. The finding also has implications for the ongoing debate about the use of fibrinolysis for STEMI during the pandemic, he added, saying that the data "do not support such an approach."
For their research letter published online last week in Circulation, the investigators collected data on patients with STEMI and COVID-19 who were treated at cath labs in the Lombardy region between February 20, when the first COVID-19 case was identified there, and March 30. The mean age of the patients was 68, and 28.6% were women. Most (71.4%) had arterial hypertension, 32.1% had diabetes, 28.6% had chronic kidney disease, and 10.7% had had a previous MI.
STEMI was the first clinical manifestation of SARS-CoV-2 infection in 85.7% of patients; the other four patients developed STEMI while hospitalized for COVID-19. Roughly three-quarters (78.6%) presented with typical chest pain—with or without dyspnea—and the rest had dyspnea without chest pain.
We finally can substantiate the anecdotal evidence that has been reported in social media in the last couple of months. Giulio Stefanini
None of the patients received fibrinolysis and all underwent urgent angiography, which revealed that 39.3% did not have an obstructed artery. In their paper, the researchers note that they could not determine whether the STEMI presentation in this group was attributed to a type 2 MI, myocarditis or endothelial dysfunction related to the infection, or a cytokine storm. Stefanini said the large proportion of patients without obstructive coronary disease "indicates that . . . COVID-19 may mimic an ST-elevation MI without actually the presence of an occluded coronary artery, which needs to be taken into account for the definition of treatment pathways for these patients."
The issue of STEMI mimics has popped up on social media and elsewhere since the early days of the pandemic. Stefanini said that even though there was a prior case series of patients with STEMI and COVID-19 out of New York City, only half of the 18 patients underwent coronary angiography. Thus, this latest report from Italy "is truly the first series in which a group of ST-elevation MI patients with confirmed COVID all underwent a coronary angiogram," he said, "and therefore we finally can substantiate the anecdotal evidence that has been reported in social media in the last couple of months."
Mortality was high in this cohort, with 39.3% of patients dying through a median follow-up of 13 days. That underscores the fact that COVID-19 outcomes are very poor in patients with cardiac involvement, Stefanini said. "These patients are dying because of a systemic [compromise] which includes both the respiratory aspect and the circulatory aspect," he explained, adding that they "certainly require the most-invasive treatments to support them in order to reduce the risk of mortality since these are indeed the highest-risk patients."
Stefanini and colleagues address the relatively low number of patients included in their analysis by citing both a decline in patients presenting with STEMI overall during the pandemic, a trend observed worldwide, as well as a reorganization of the regional STEMI network in Lombardy as possible contributors.
"However, considering the cardiovascular risk profile of COVID-19 patients, many of these are expected to suffer from STEMI in the upcoming months," they say. "Evidence-based strategies are mandatory to guide their clinical management."
They point out that a recent document from the American College of Cardiology and the Society for Cardiovascular Angiography and Interventions provides guidance on how to deliver top-notch treatment in the cath lab while ensuring the safety of healthcare workers during a COVID-19 outbreak.
It "recommends to weight carefully the balance between healthcare providers exposure and patient benefit," Stefanini et al write. "Our findings underscore that all efforts should be made to differentiate between type 2 myocardial infarctions and myocarditis versus type 1 myocardial infarctions. Our findings also show that a strategy relying on systematic fibrinolysis is not justified, since reperfusion appears not to be required in a significant proportion of COVID-19 patients with STEMI."
Stefanini said that since the end of the study period, they've started seeing general STEMI patients coming to emergency departments again, albeit often with late presentations. That might be related to social, organizational, or psychological barriers to care, "which we definitely need to address since otherwise we will observe an increase in mortality due to cardiac complications due to the fact that patients with ST-elevation myocardial infarctions do not get treated," he said.

Todd Neale is the Associate News Editor for TCTMD and a Senior Medical Journalist. He got his start in journalism at …
Read Full Bio
Disclosures
Stefanini reports no relevant conflicts of interest.