Meta-analysis Supports Genotype-Guided P2Y12 Prescription for ACS
With more power than TAILOR-PCI offered alone, experts argue there is now enough evidence to update the guidelines.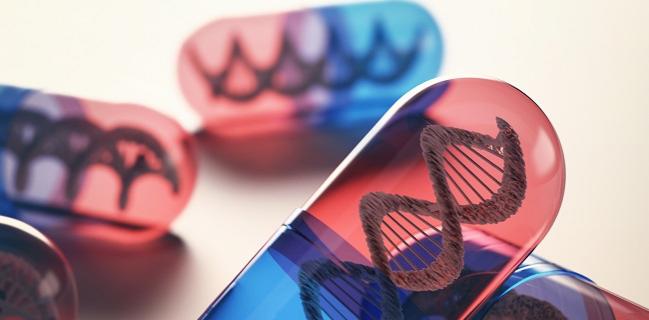 Using genetic tests to guide the prescribing of post-PCI P2Y12 inhibitors can reduce ischemic events in patients with coronary artery disease, according to results of a new meta-analysis.
Its authors say their study, which includes data from last year's TAILOR-PCI trial, supports an update to the guidelines. TAILOR-PCI did not meet its primary endpoint, but did show a significant benefit for genotyping at 3 months and in reducing multiple ischemic events per patient.
"I believe the data at this point is compelling," lead author Naveen L. Pereira, MD (Mayo Clinic, Rochester, MN), told TCTMD. "Our results really support the fact that when we are about to prescribe P2Y12 inhibitors, we should get genetic testing so we could identify the loss-of-function patients and give clopidogrel to the noncarriers and give ticagrelor or prasugrel to the loss-of-function patients. This way, by not giving everybody ticagrelor or prasugrel, you could minimize side effects without compromising on efficacy of antiplatelet therapy."
Pereira, who also served as a primary investigator for TAILOR-PCI, said although that trial was considered negative, it was likely underpowered to show a benefit with genetic testing.
Jurriën ten Berg, MD, PhD (St. Antonius Hospital, Nieuwegein, the Netherlands), who commented on the meta-analysis for TCTMD, agreed. "TAILOR-PCI was misinterpreted," he said. "It was said to be a negative trial, and that's not correct."
Now, ten Berg continued, "we have enough power to show that [genetic testing] significantly reduces thrombotic events. . . . This meta-analysis has more power than any of the other trials before."
Putting It All Together
For the study, published online last week ahead of print in JACC: Cardiovascular Interventions, Pereira and colleagues included data on 15,949 patients from seven randomized controlled trials, including TAILOR-PCI, TRITON-TIMI 38, and PLATO, that compared the effects of clopidogrel versus prasugrel or ticagrelor in patients who underwent CYP2C19 genotyping. A total of 77% of patients underwent PCI, and 98% had ACS. 
They showed a 30% reduction in ischemic events with the use of ticagrelor or prasugrel compared with clopidogrel among patients who were carriers of the CYP2C19 loss-of-function allele (7.0% vs 10.3%; RR 0.70; 95% CI 0.59-0.83). No reduction was observed for noncarriers. The test for interaction suggested that CYP2C19 was the cause of this effect (P = 0.013 for interaction).
We have enough power to show that [genetic testing] significantly reduces thrombotic events. . . . This meta-analysis has more power than any of the other trials before. Jurriën ten Berg
Additionally, there was no significant increase in risk of bleeding for those with the loss-of-function allele who were treated with the more-potent agents over clopidogrel (6.7% vs 6.8%; RR 0.91; 95% CI 0.64-1.30).
Similar findings were observed when data from four additional observational studies were added.
"What this tell us is that almost 70% of patients in the general population—and this is variable based on ethnicity—are noncarriers who can receive clopidogrel very safely and we may expect the same outcomes as them receiving ticagrelor or prasugrel," Pereira said. Clopidogrel will be more desirable given that it's less expensive, has fewer side effects, and only has to be taken once a day, he added.
As of now, Pereira said there are enough data to warrant changing the guidelines to adopt a genetic-testing approach before prescribing P2Y12 inhibitors. "But perhaps we can improve [our ability to] identify which patients are at risk and treat them appropriately by adopting artificial intelligence machine-learning techniques to evaluate the data in TAILOR PCI [and] develop predictive algorithms of response to antiplatelet therapy," he said. "That would include clinical data in addition to genetic data."
ten Berg, who served as the PI of POPular Genetics, also said the guidelines need an update. "There will be still antagonists who do not believe in genetics and think it's cumbersome to use genetics even in the acute phase, but we've done it with point-of-care testing and you get a result within an hour. So you can do it in the cath lab while you do the PCI and in most patients you get a result and when they are on the ward you can treat them more effectively than not using genetics. It's logistically feasible," ten Berg stressed.
Cost will be the biggest barrier to everyday use, he said. "The department has to buy the [genetic-testing equipment] but the cost savings is not by the department," ten Berg explained. "That's with the pharmacy at home."
He added that more needs to be known about the real-world application of genetic testing, especially among those undergoing elective PCI. Ongoing registries as well as the soon-to-begin POPular Strategy study looking at P2Y12 monotherapy should help with this, ten Berg said.
More Support for a Guideline Update
In an editorial accompanying the study, Francesco Franchi, MD, and Fabiana Rollini, MD (both from University of Florida College of Medicine, Jacksonville), write that "these findings support the clinical benefit of a precision-medicine approach based on genotype-guided selection of antiplatelet therapy. Based on these results, one could argue that the use of more-potent P2Y12 receptor inhibitors should be reserved for carriers of CYP2C19 loss-of-function alleles, the prevalence of which varies between 25 and 50% according to ethnicity, while clopidogrel can be considered for all other patients."
However, they point out that the study included some patients who were treated medically and for the most part only presented with ACS, limiting their generalizability.
Still, say Franchi and Rollini, it's time for a guideline update. "Although more studies are warranted to endorse the routine use of genetic testing in clinical practice, the available evidence does provide relevant support for the use of a precision-medicine approach based on a genotype-guided selection of P2Y12 inhibitor therapy," they say. "Because genotype is only one of the factors involved in clopidogrel response variability, integrating genetic information with clinical and procedural variables is likely to represent the most successful strategy for personalization of antiplatelet therapy in patients undergoing PCI."

Yael L. Maxwell is Senior Medical Journalist for TCTMD and Section Editor of TCTMD's Fellows Forum. She served as the inaugural…
Read Full Bio
Disclosures
Pereira reports no relevant conflicts of interest.
Franchi reports receiving consulting fees or honoraria from AstraZeneca, Bayer, and Sanofi.
Rollini reports receiving honoraria from Chiesi.
ten Berg reports serving as the PI for POPular Genetics.